Opinion: A comment on Moving Backwards in Queensland
An article by Harry Hobbs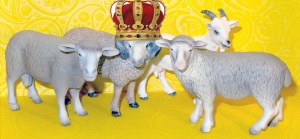 Since taking office in 2012, the Attorney-General for Queensland and Minister for Justice, Jarrod Bleijie MP has made a conscious effort to reintroduce symbols of the monarchy.
Queensland's own Glorious Revolution has seen Senior Counsels replaced with Queen's Counsels, the new government logo replaced with the traditional Coat-of-Arms, the new law courts named the reigning British Monarch, and a political fight over the royal succession laws.
Harry's paper takes a historical and discursive look at the Minister's contribution to Queen's land.
click here for the link to the full article – then click the download button
—————————————
Paul Costigan, 2 May 2014