Far East Organization Children's Garden
at Gardens by the Bay in Singapore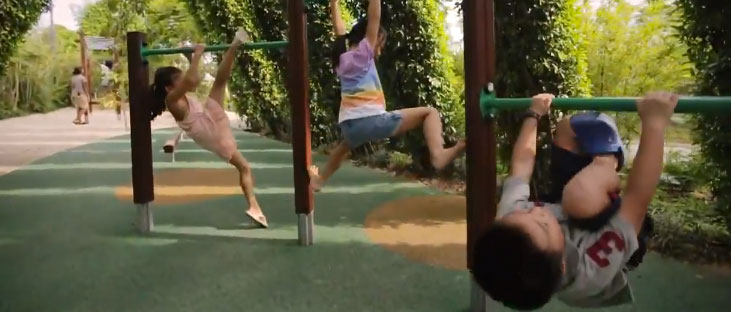 I spotted this YouTube introduction to the Far East Organization Children's Garden at Gardens by the Bay in Singapore.
The Far East Organization Children's Garden is a one-hectare mix of play experiences for all ages, including water play, rainforest tree houses, ridge top trails and topiary pergola arches all in a special garden setting overlooking the Marina Reservoir.
This is new feature in the 54 hectare Bay South Garden of Singapore's Gardens by The Bay. I reviewed the larger Gardens not long after it opened – see the review here.
By the look of this You Tube video, this new children's garden looks to be successful – and very cool!  I hope to visit it soon.
——————————–
Paul Costigan 13 July 2014