Things that make you laugh
It was while roaming the gardens of a former Austrian Royal Palace, that I sat down for a rest and took a moment to take in the wide views in front of me.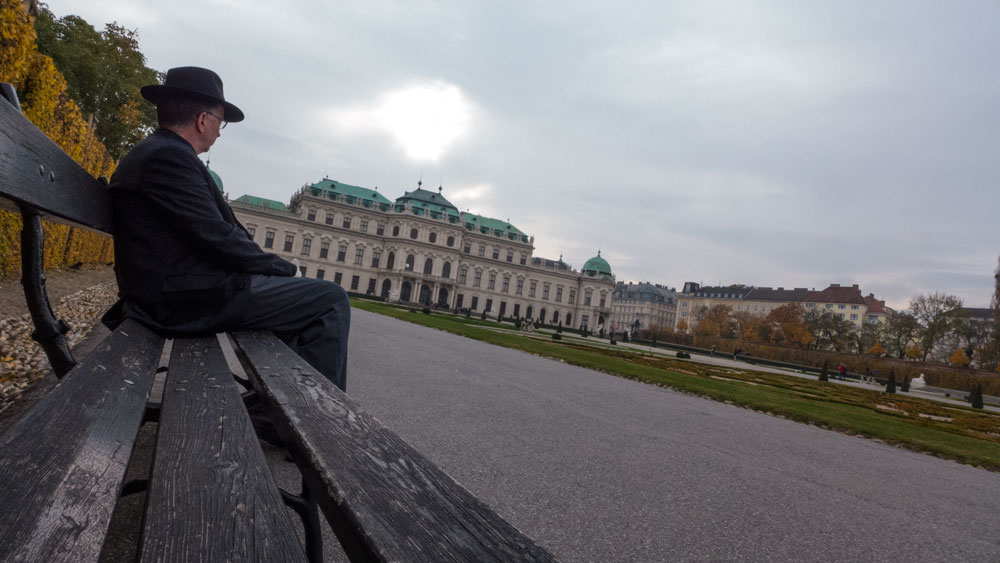 I then became aware of a gathering of tourists around an object in the centre of the gardens. The managers of the grounds had thought about that desire that tourists have to photograph themselves in front of the building they had come to visit.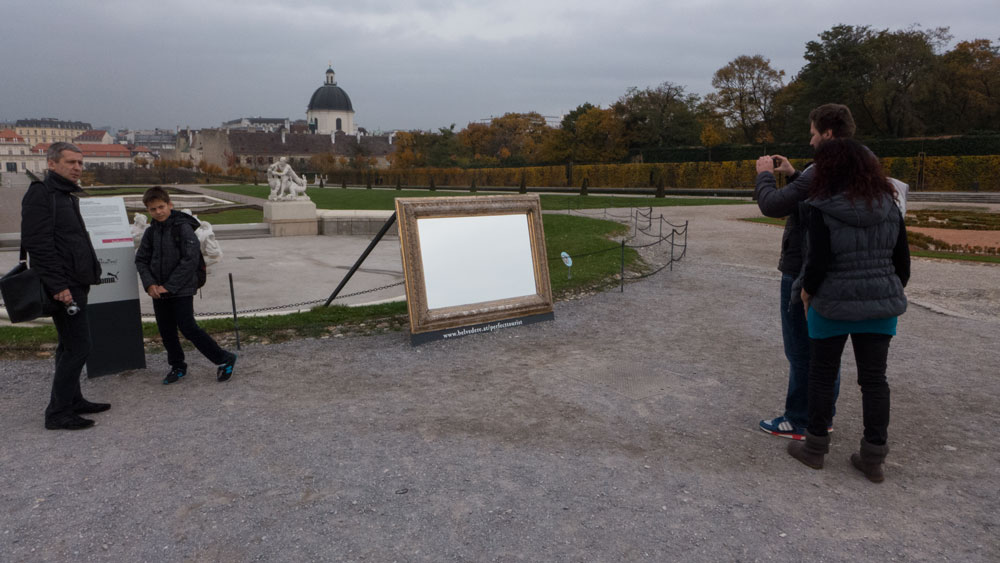 Nicely positioned in the gardens was a large framed mirror.
Any group of tourists could stand together in front and at the right angle, the building would form the background to their self-portrait.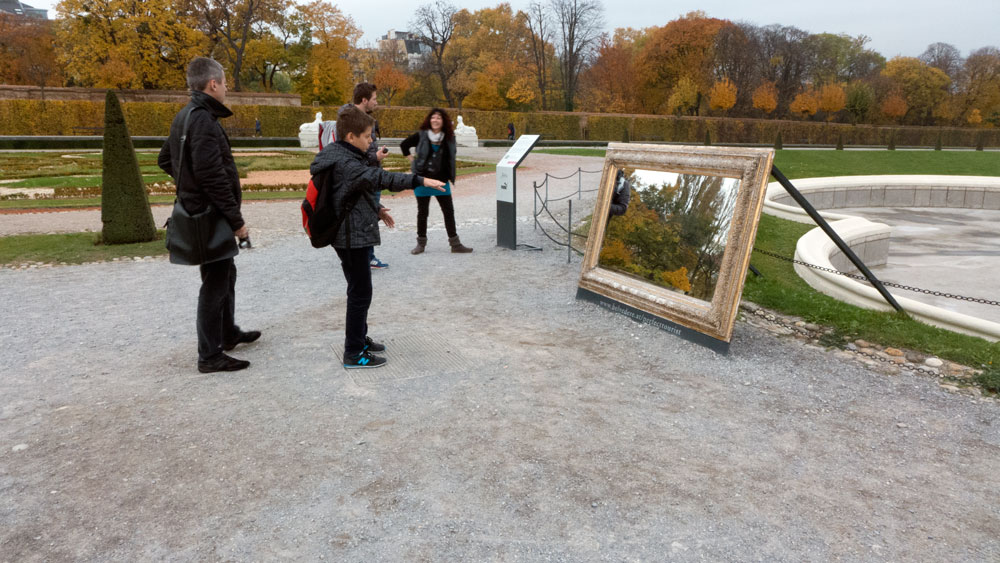 and yes…
I did!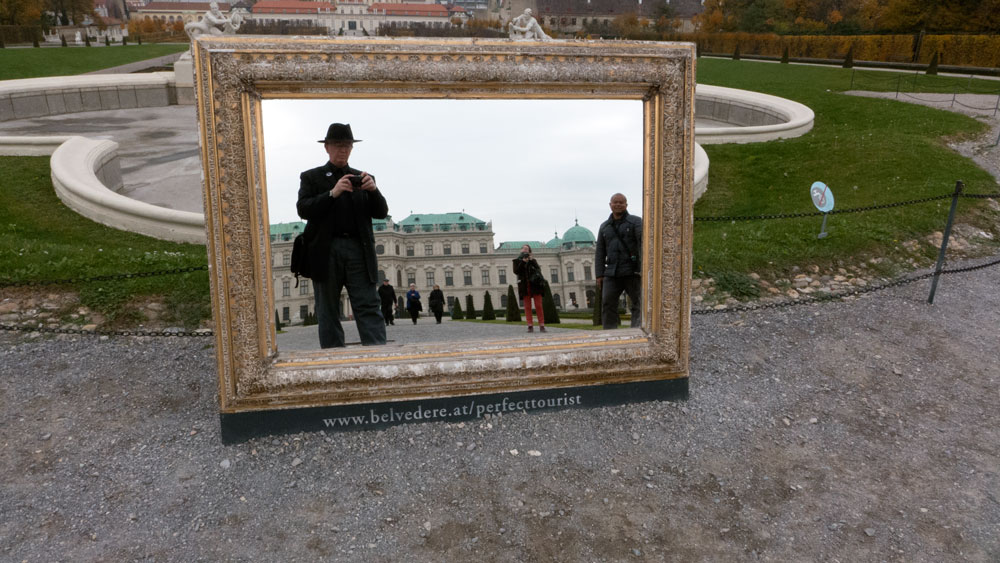 Later I discovered that it was an art-piece designed to allow the tourists to take their photo and then to put their cameras away and enjoy the grounds. click here
—————————————-
Paul Costigan