Review:  Lunch at Gum Nut Cafe, Hall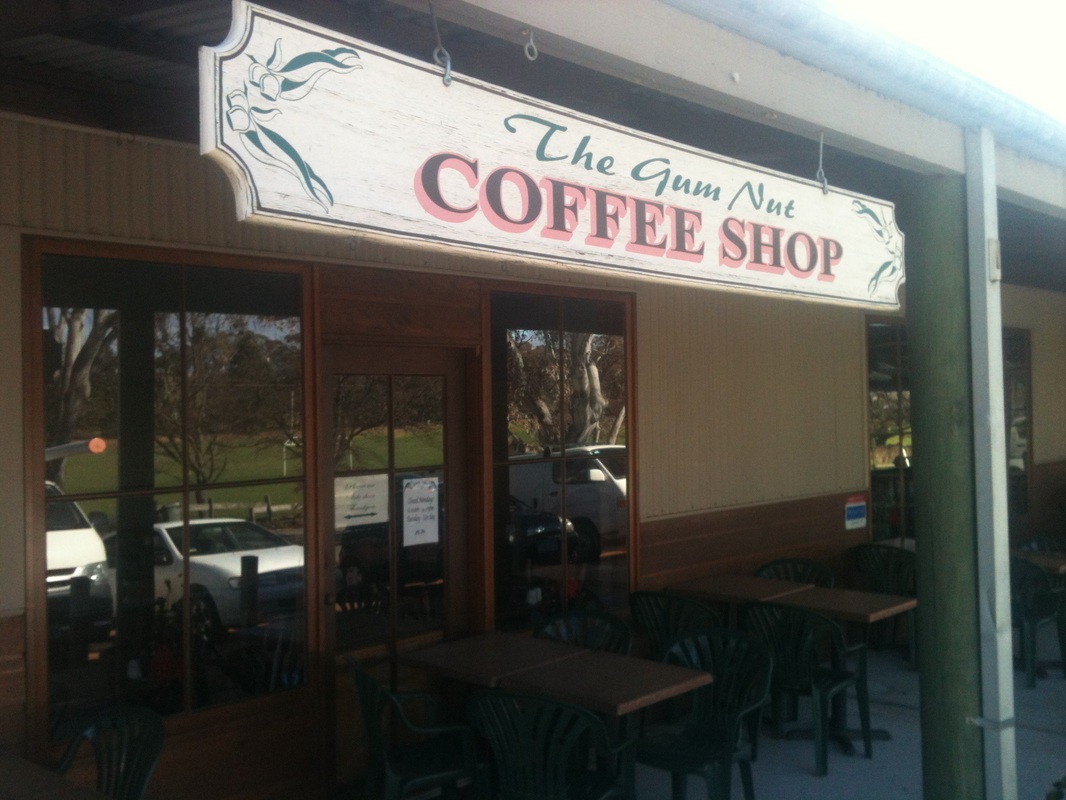 It was a Sunday, we had just visited a nearby new suburb and needed to sit with a coffee preferably in the shade of a tree, which were in short supply in the suburb we had just visited, being Crace.
We drove to the west of Canberra to the village of Hall. We arrive a little late for breakfast so settled for a light lunch and coffee.
The service was friendly. Even though there was no one inside, we opted to sit outside so we could enjoy the shade of the verandah under a large tree out front.
The coffees arrived fast and were hot and tasted good. We had ordered the bruschettas, and these consisted of loads of fresh-cut herbs, red unions, and tomatoes served on four small slices of Turkish bread.
We were able to sit and talked fairly undisturbed. This would be a great place for friends to meet for a quiet chat and the semi-rural atmosphere. There was no background music playing! (very good)
If in the area – I recommend going to Hall for coffee rather than some of the usual noisy places in nearby suburbs.
Their web site – click here.
Recommended: Rating 8/10
—————————————–
Paul Costigan