Review: Photography Exhibition Catalogue
Dreams and Imagination: Light in the Modern City,
Monash Gallery of Art , until 1st March 2015.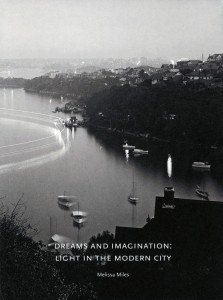 I have just read a copy of a wonderful catalogue of a significant photographic exhibition at the Monash Gallery of Art (MGA). Yet again the MGA lives up to their reputation as 'The Home of Australian Photography'.
Chances are that I will not get to Melbourne to see this exhibition. However, the catalogue is a real gem and should be sought after by anyone interested in the development of Australian photography during the early 20th Century. (click on the images to enlarge)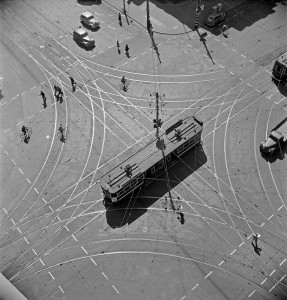 The exhibition focussed on Australian artists involved in photography through the change-over from pictorialism to modernism, the period more or less from the 1920s through to the 1970s. The basis of the thesis is that the photographers were reacting to the changes to light technology as well as perceptions of Australian light.
Artists include  Olive Cotton, Harold Cazneaux., Arthur Dickinson, David Moore, Max Dupain, and Mark Strizic.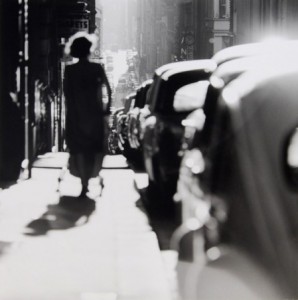 The 67 page catalogue/book is beautifully designed and printed and the text is very accessible and a pleasure to read. The image production is sumptuous.
The design is spot on. Often designers of such catalogues get carried away and the layout and design competes with and dominates the images. In this case the designer, Anna Zagala, has used creative design-magic whereby the whole publication has a clean look that allows the strength of the photographs to shine. It is a pleasure to look through.
For someone who knows most of these images, the production quality in the catalogue is so high that it encourages you to get out to the MGA to see the real things. So if you are in Melbourne, I urge you to visit the MGA before March, spend time with these works, and then buy a catalogue.
The exhibition was curated by Melissa Miles. Melissa wrote the text for this catalogue. She has a larger book due out in 2015: The Language of Light and Dark: Light and Place in Australian Photography  – click here.
As usual the Monash Gallery of Art has ample information on this exhibition online, as well as information on other exhibitions – click here.
At the time of writing this post, I could not find mention of the catalogue online – but please believe me that it is available – so contact the gallery to get your copy.
Recommended: Rating 10/10 (the catalogue)

—————————————–
Paul Costigan