Photographs of Christmas
A few Christmas photographs from roaming about Sydney in December 2013.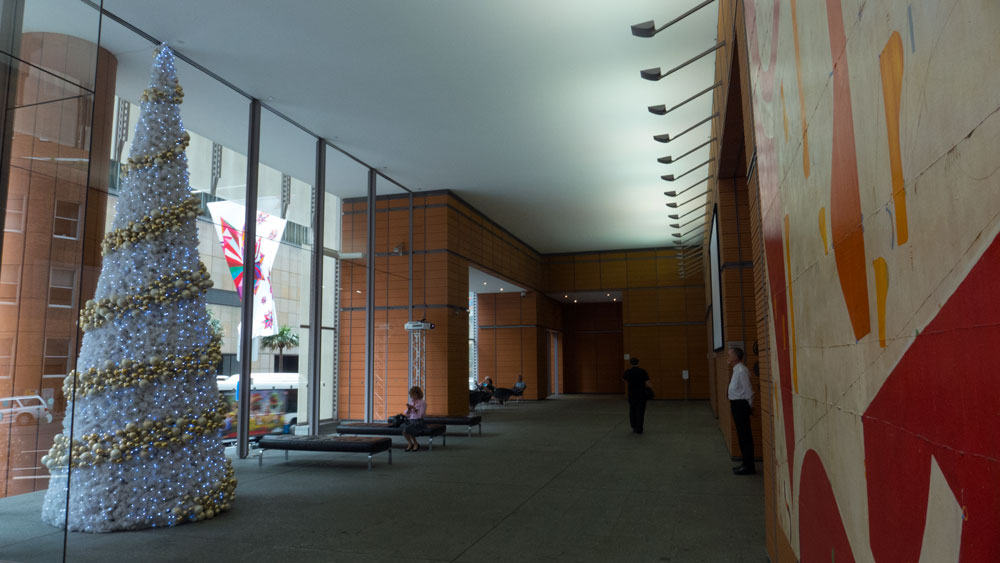 This is 'corporate' Christmas. Exciting stuff in the foyer of a major office block in downtown Sydney.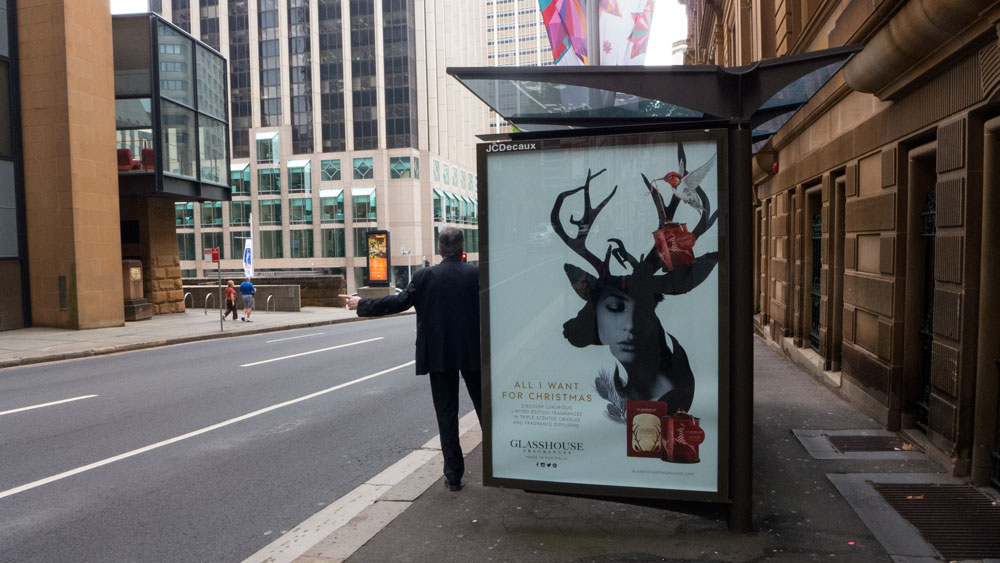 and further down the street, the advertisements lets us know where to buy all those goodies.
Notice how much space is left for pedestrians to pass by? This style of bus stops are the same all over Sydney.  When the footpath is narrower, which is very much the usual, these constructions leave just enough for only one person at a time to pass by around the back.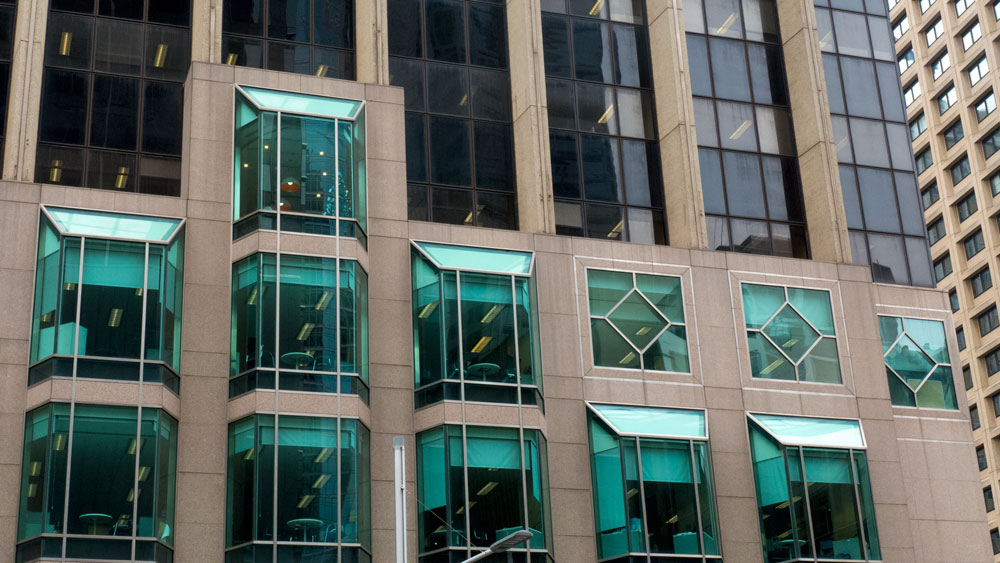 An elevated celebration. About ten floors up, someone is letting us know that they celebrate Christmas with lights and a tree.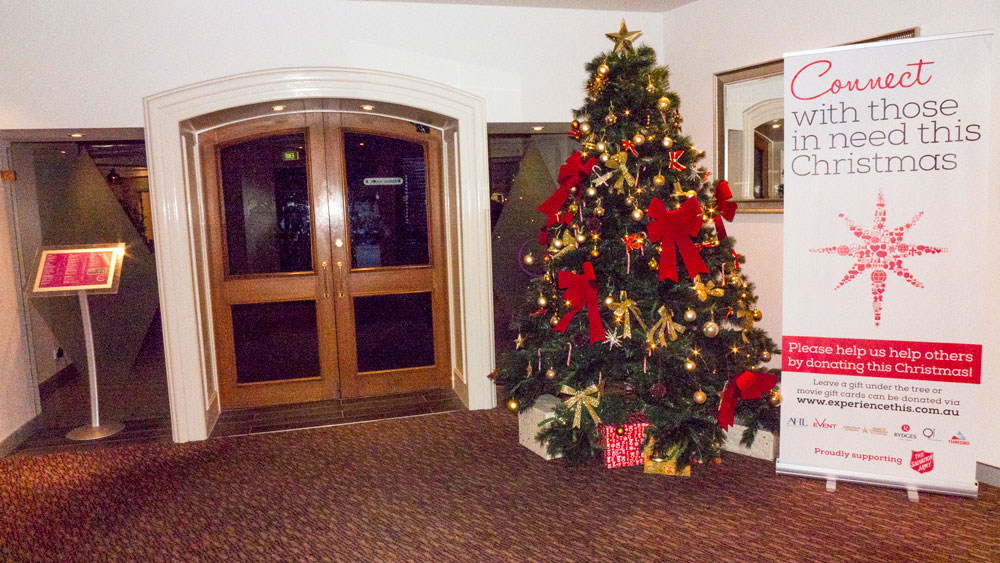 A Christmas tree in a hotel foyer.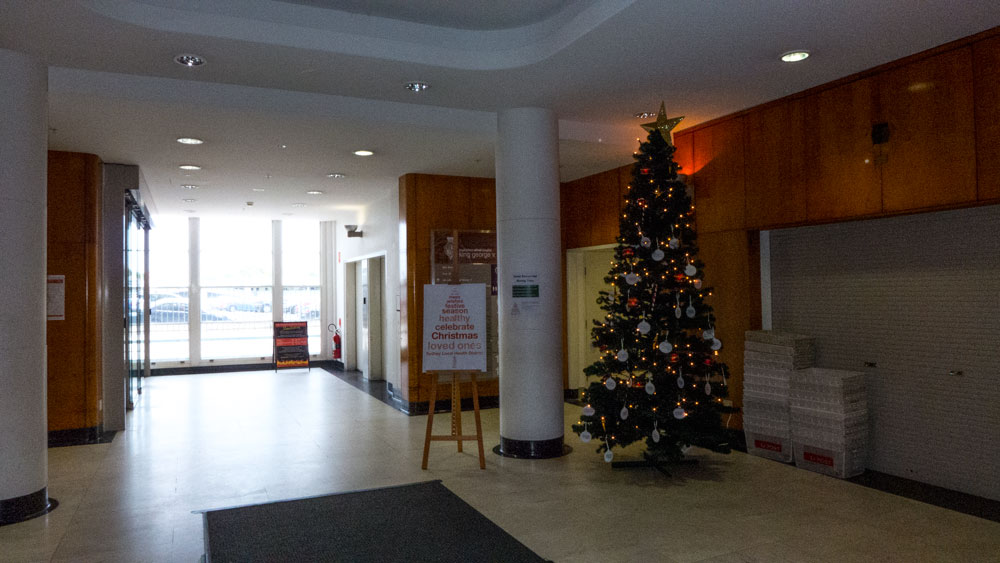 A Christmas tree is the lobby of a hospital – complete with empty crates stacked beside it. Awaiting gifts no doubt.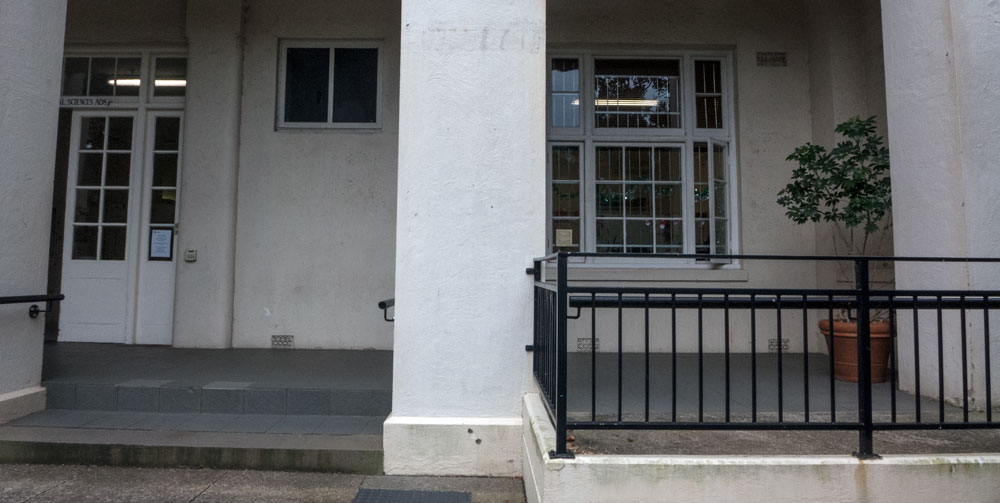 Maybe a bit too subtle. Lights in an office window on the University of Sydney campus.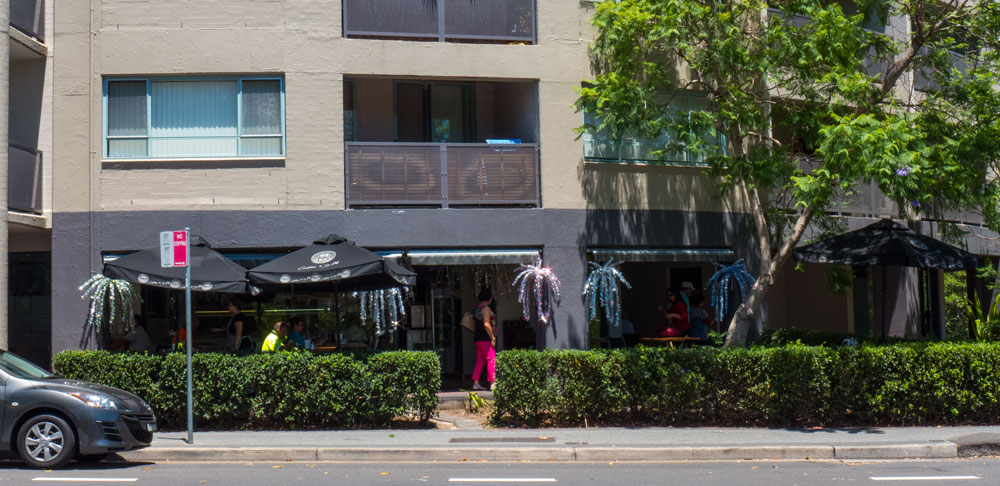 Cafe on Missenden Road, Camperdown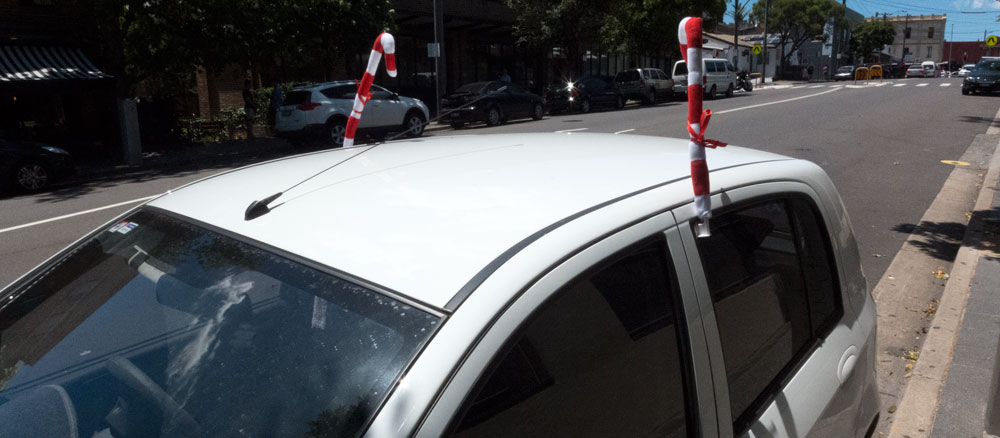 Car on Missenden Road, Camperdown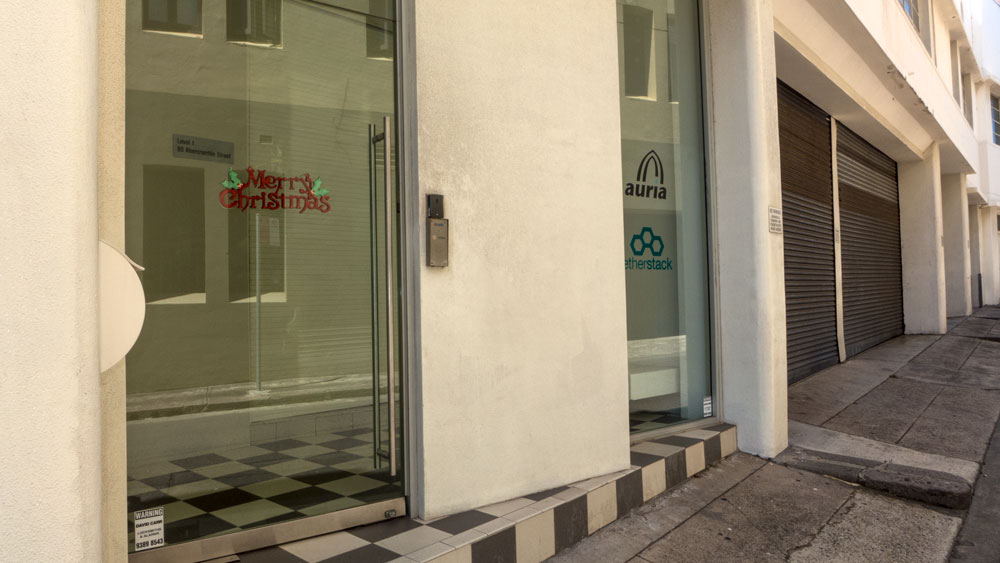 A little Christmas cheer on the door in a lane way in Chippendale.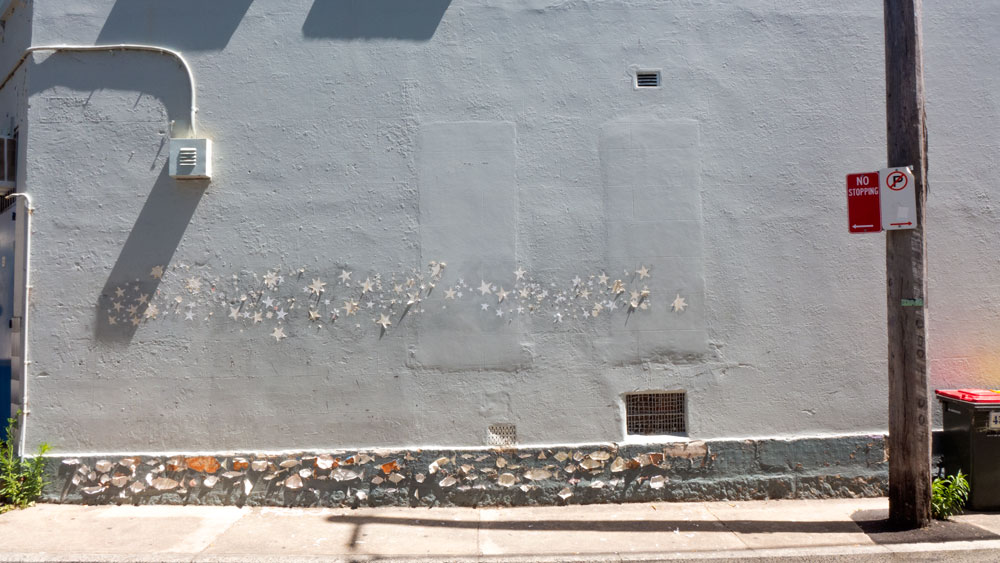 Now this I really liked. A spray of stars across a wall. Chippendale street.
But the prize so far goes to the Biological Science (Behavioural Ecology) office in the University of Sydney. See the photograph below and below again for the enlargement.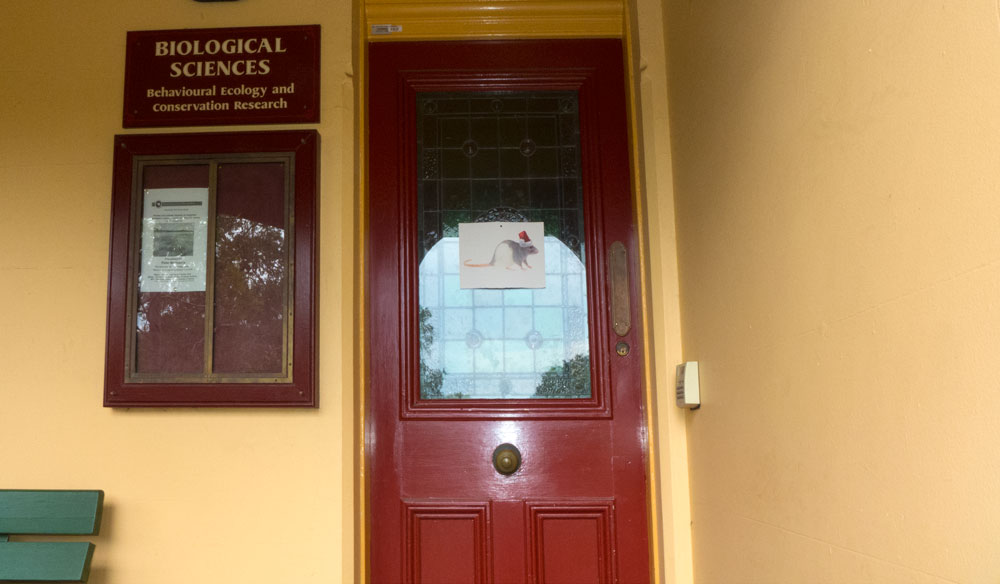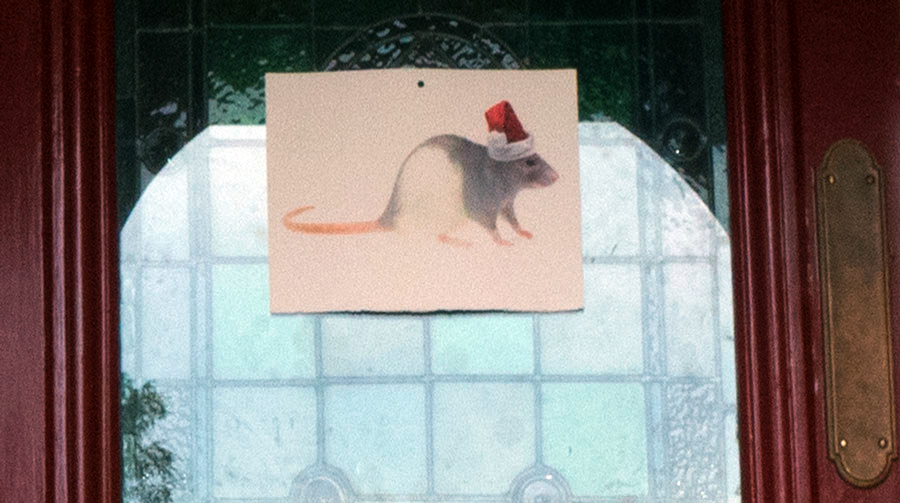 Yes, that's a behavioural science mouse wearing a Christmas hat.
It is learning how to behave I guess.
Suggestion: Each university section should create their own Christmas poster image.