Photo-Essay: Chicago's Millennium Park 2004
The park celebrated its tenth anniversary last June. This first image is from their own website.
It was in 2004 that I was fortunate to have been booked to visit Chicago, when just before arriving I discovered that they had opened Millennium Park. We were there in November and had expected there to be either very cold and most likely to have had the first snow for winter. Alas, for some reason the snow was late in arriving,  and even though it was very cold, it was still possible to easily get around the city. Several tours that would have been normally closed for the winter, were still open. All the fountains were dry as they are turned off for the winter to avoid freezing over damage.
Here's how it looked about ten years ago, in November 2014. (a selection from many more photographs!)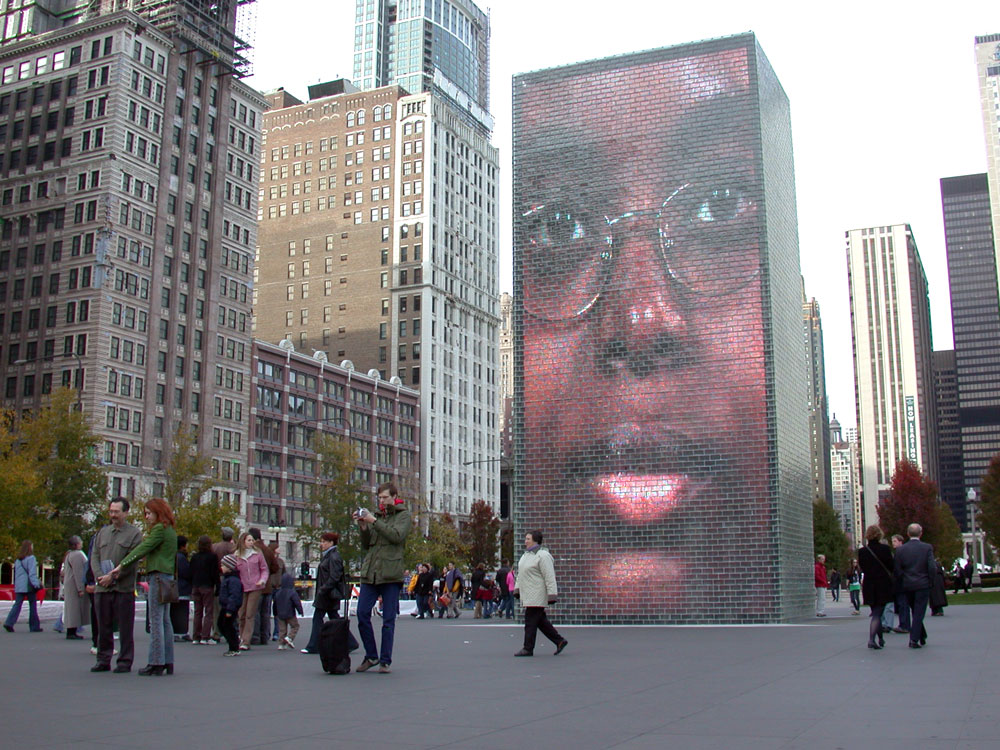 The art work above, with two LED towers of changing portraits, is normally a fountain with a surrounding watery pool. The fountains had been turned off ready for the freezing weather and so tourists could wander around the base of these artworks.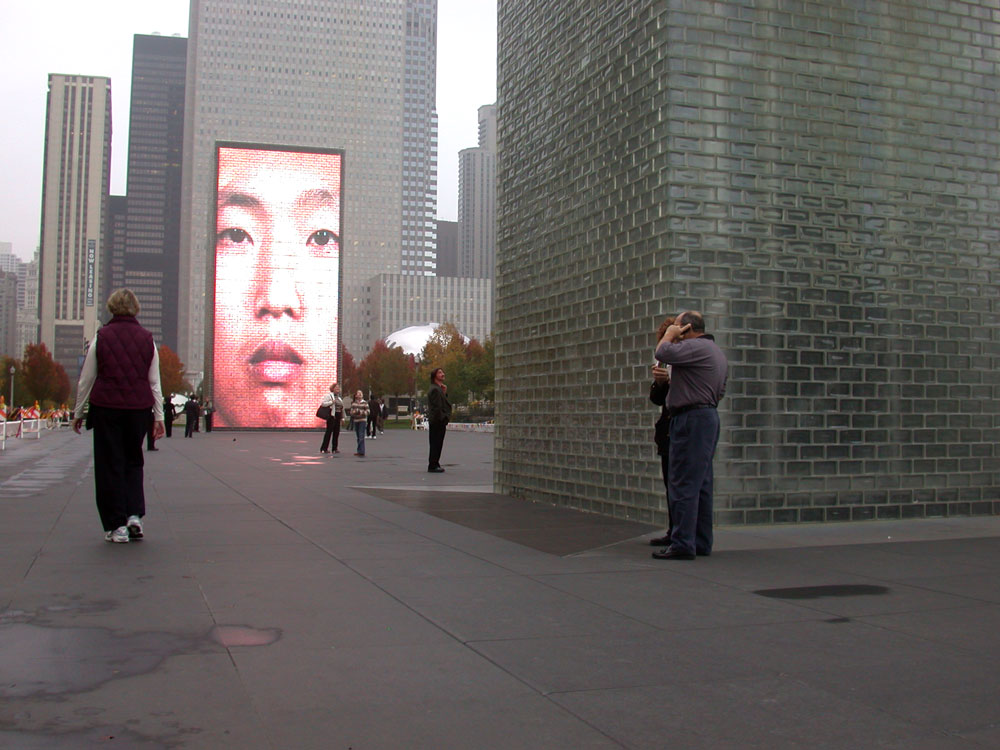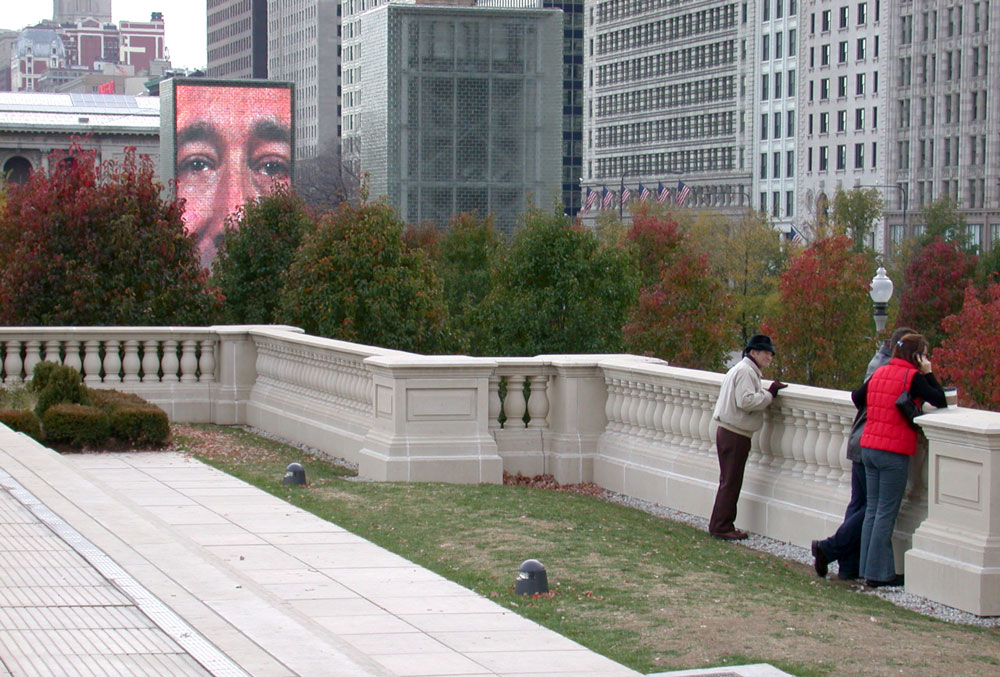 The Park is made up of several campuses. The money for the park, $475 million, was raised through private donations, $205 million with th city paying the other $275 million.
Millennium Park is in fact a green roof garden, as it forms the rooftop for a railway station and parking facility underneath.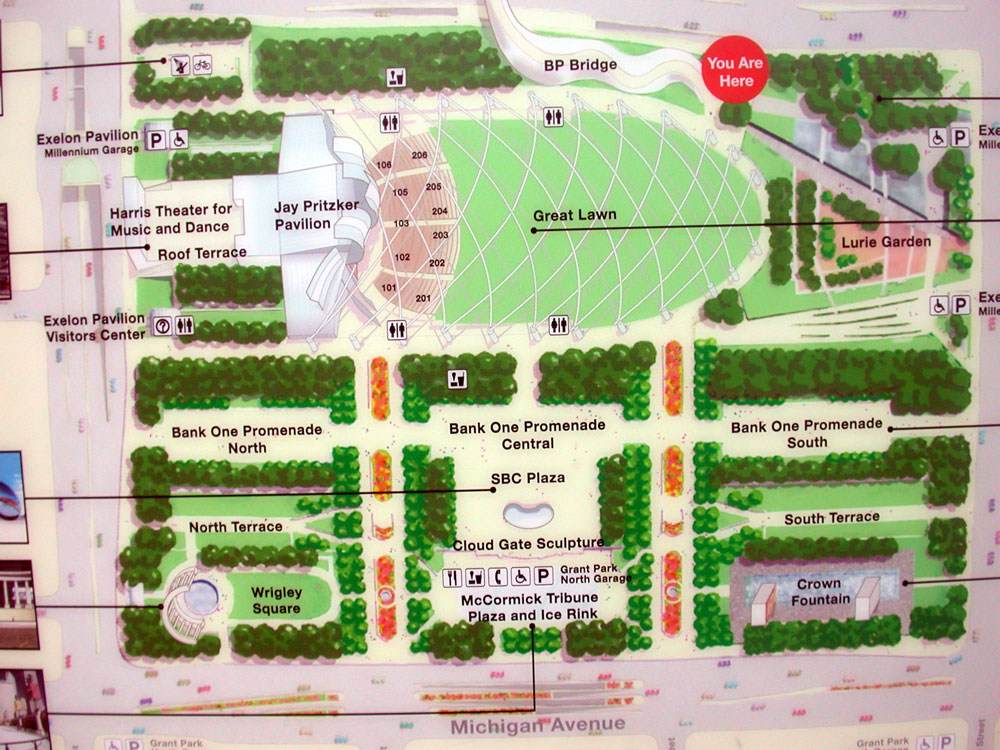 The most popular images are of Cloud Gate Sculpture; now known as the Bean. Everyone stops to have their photograph taken in the reflections.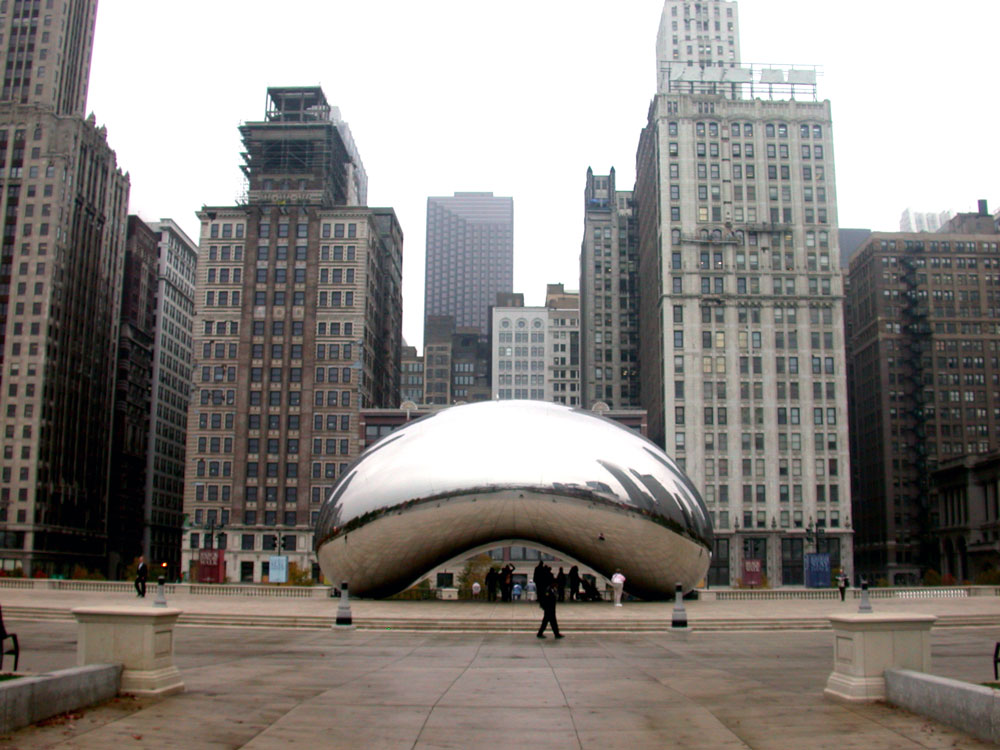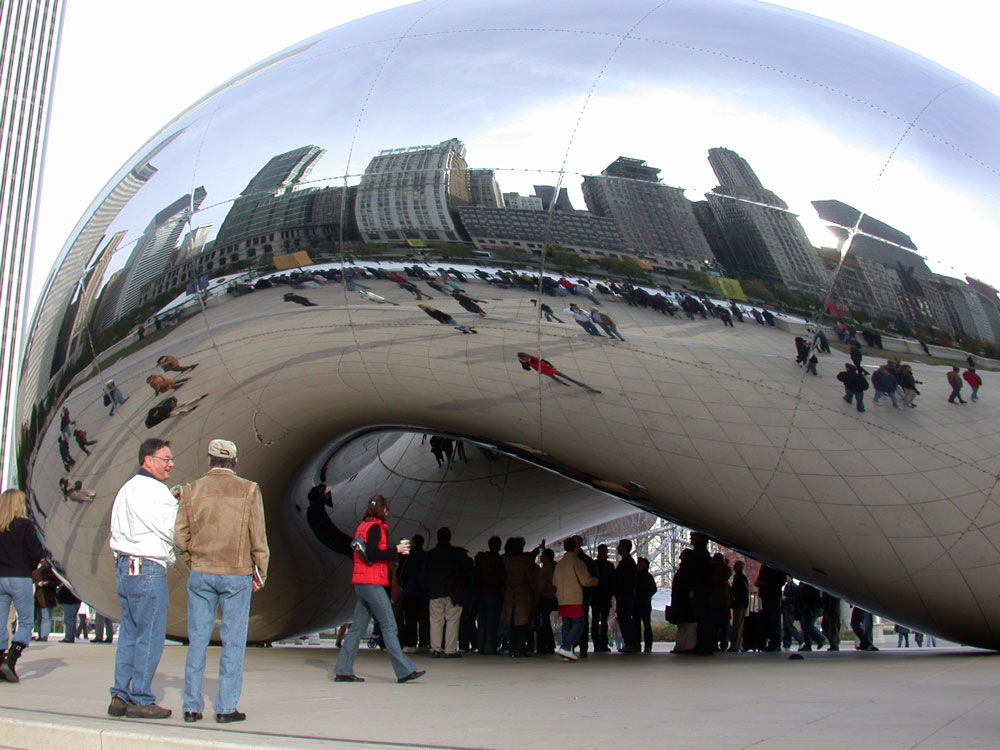 The Laurie Garden was looking very new. I hope one day to see this again in a mature stage of growth.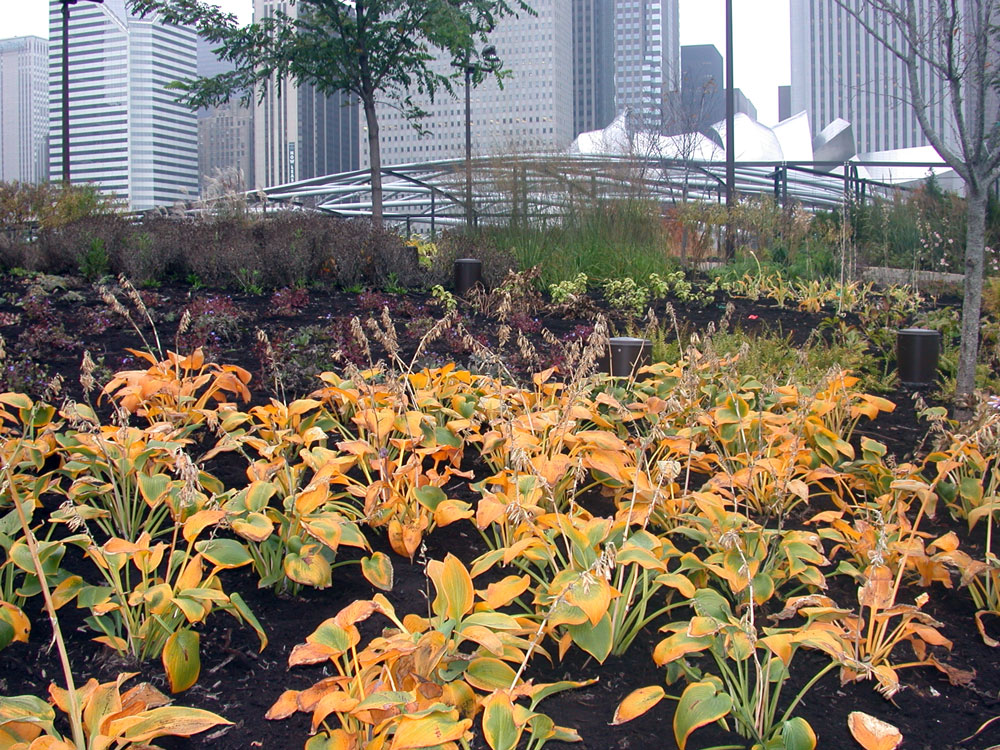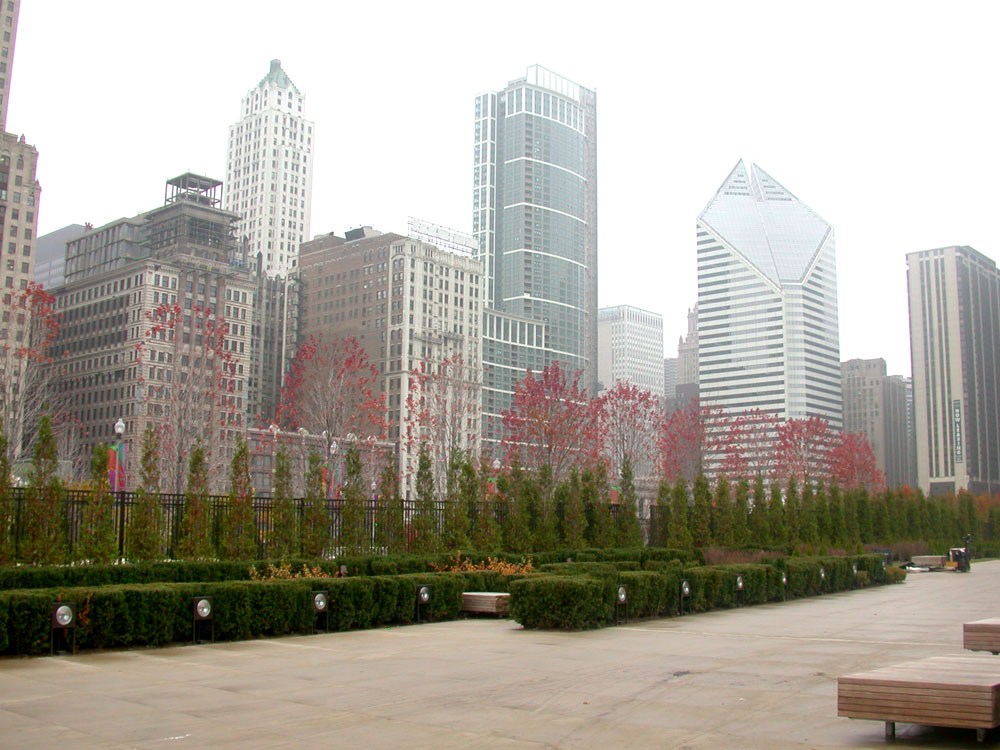 The Pavilion is a fabulous piece of engineering and architecture.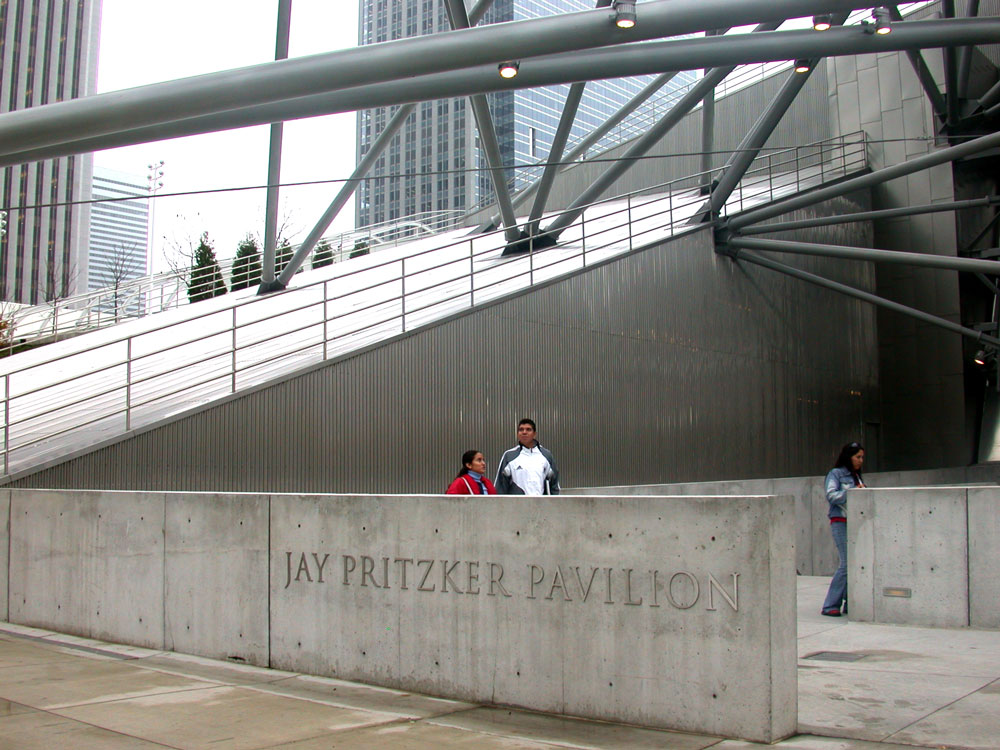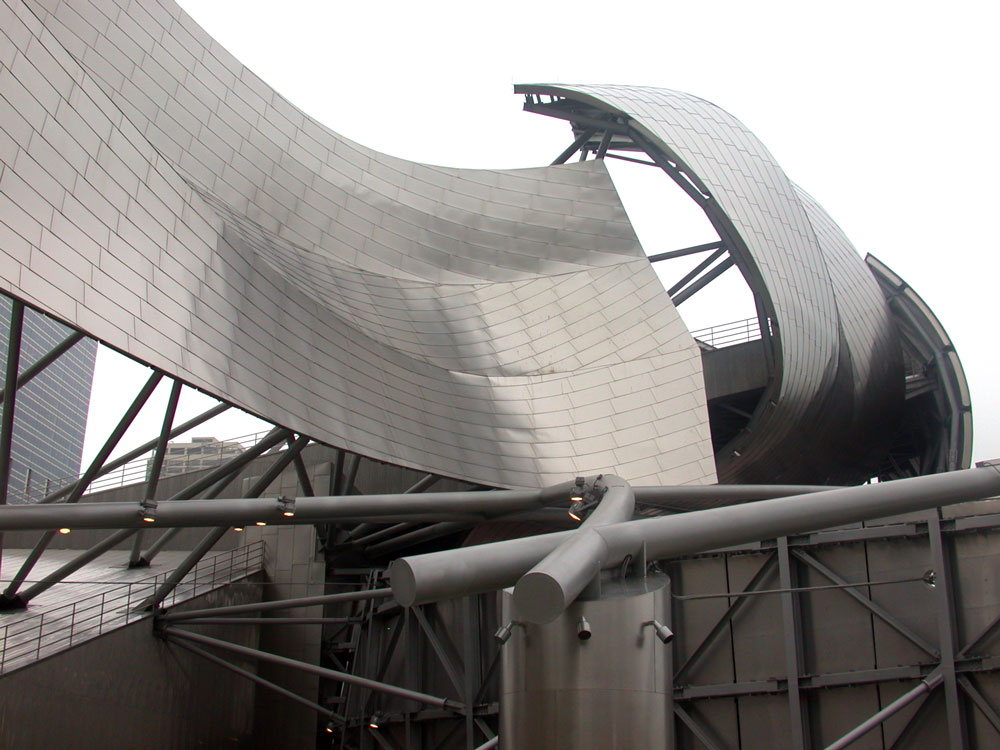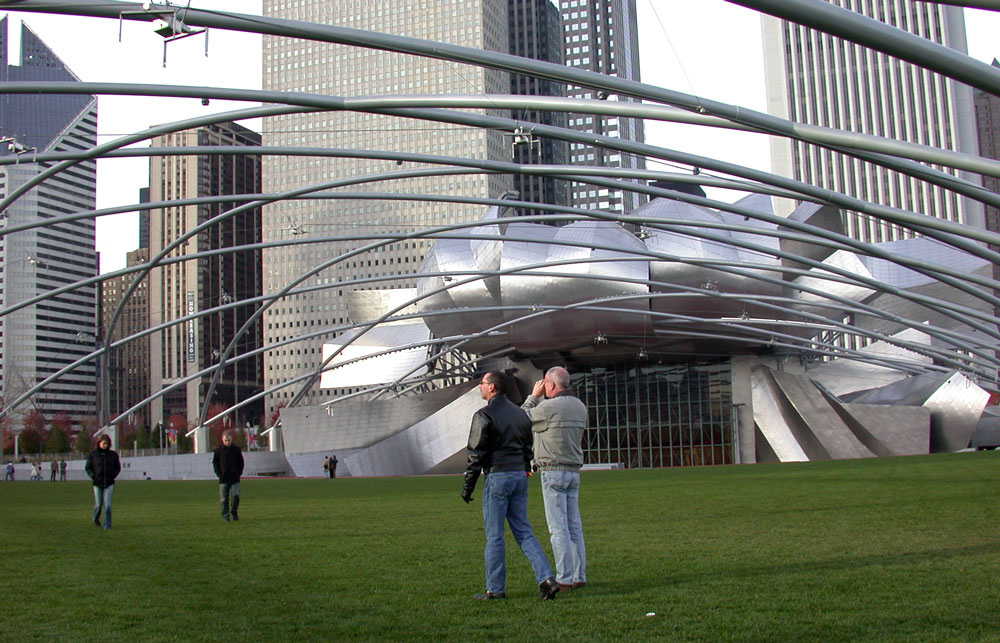 There was artworks in many locations. And yes, that's a squirrel on top enjoying the view.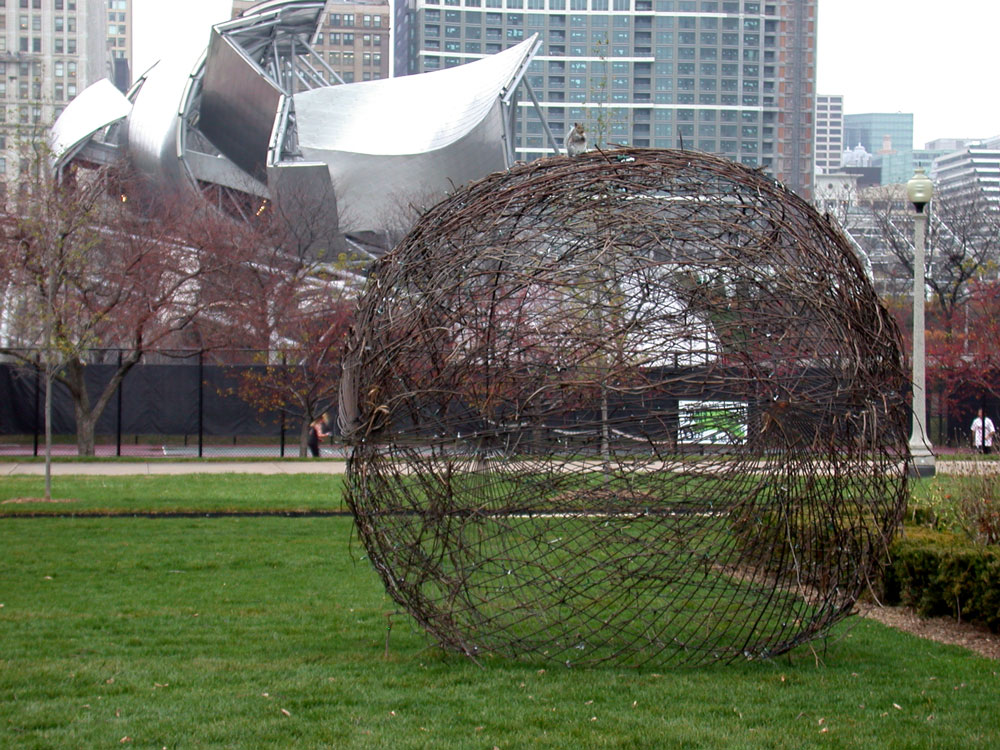 The bridge, which is an artwork in itself,  takes you over to  Grant Park and the lakeside.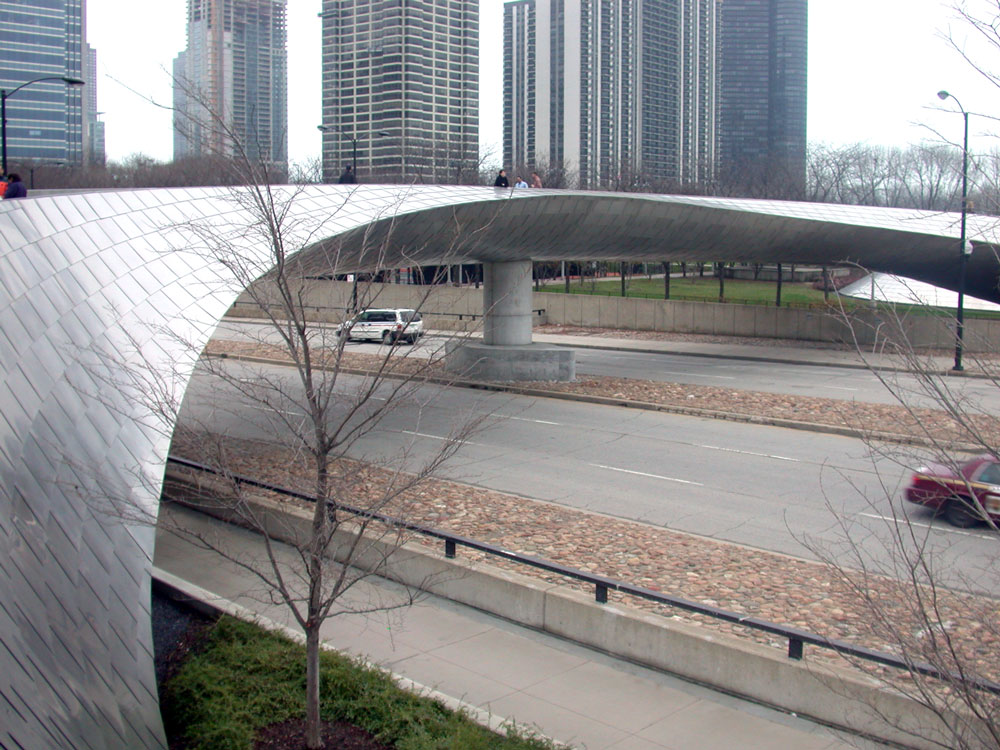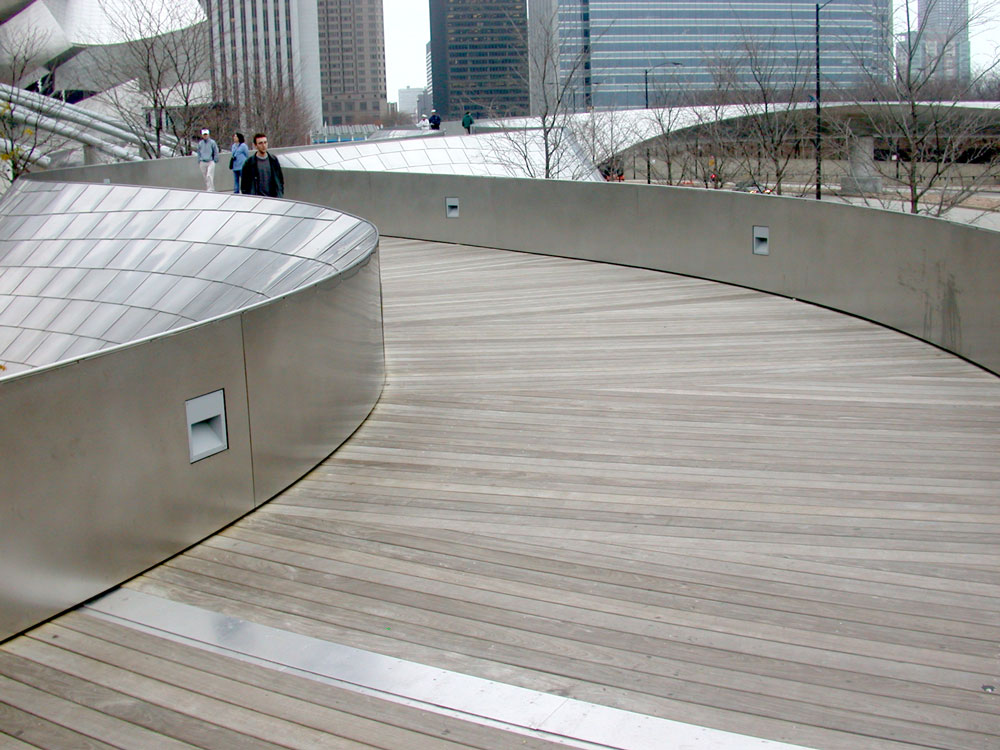 From all reports, Millennium Park as a series of park campuses and as a green roof for the rail and car park underneath, is a very good example of how a public open space can enhance a city. My photographs were taken during some colder times, but subsequent research identifies that there are constant major functions there and that locals and tourists flock to the parklands for all sorts of reasons, including just to hang out and relax.
Architecturally, there is so much to see in Chicago. Not just the obvious tall buildings, but there is so much detail on many of the structure. Some of the biggest pleasures  are some of the fabulous interiors, often viewed by simply stepping inside the foyer of a building. Besides Millennium Park, there are several other key open spaces to be visited. Allow a week.
yes – if your travelling in the direction, you must take the time to wander about. The Chicago Institute of Art is next door – so even more reasons to go. I also recommend the Architecture boat tour down the river. I was lucky as they usually shut down the tours in November, but as the snow had not arrived and the sun was shining, they decided to keep the tours running. There could be more photographs of Chicago (2004) to follow.
Links:
about Cloud Gate – click here.
Background to the Park: click here.
Laurie Garden won an award in 2008 – click here
The Landscape Foundation article – click here
—————————————————
Recommendation: Rating 10/10
—————————————————–
Paul Costigan, 18 July 2014