Urbanity:
Breakfast in Canberra
A growing list of places to have breakfast
We intend here to visit  suburban cafes during 2014 for weekend breakfast/ brunch; we live inner north, so it will be those within easy range.
Here's the latest with more online – see link below the review.

Deakin: Double Shot
Arrive about 12.00 pm Monday (public holiday). Breakfast served till 3pm on weekends and public holiday  (very good).
I have been here numerous times for coffee and snacks and have always noted that it is usually busy. That is, busy but with spaces usually available, either out front, inside or in the back room. On this day, it was busy again.
Service is always attentive (good). Orders usually taken quickly (good), coffee arrives quickly (good) and plates taken away (good).
The atmosphere is good and full of conversations and people meeting for social and business reasons. A good vibe (good)
The fit-out is contemporary and comfortable. (good)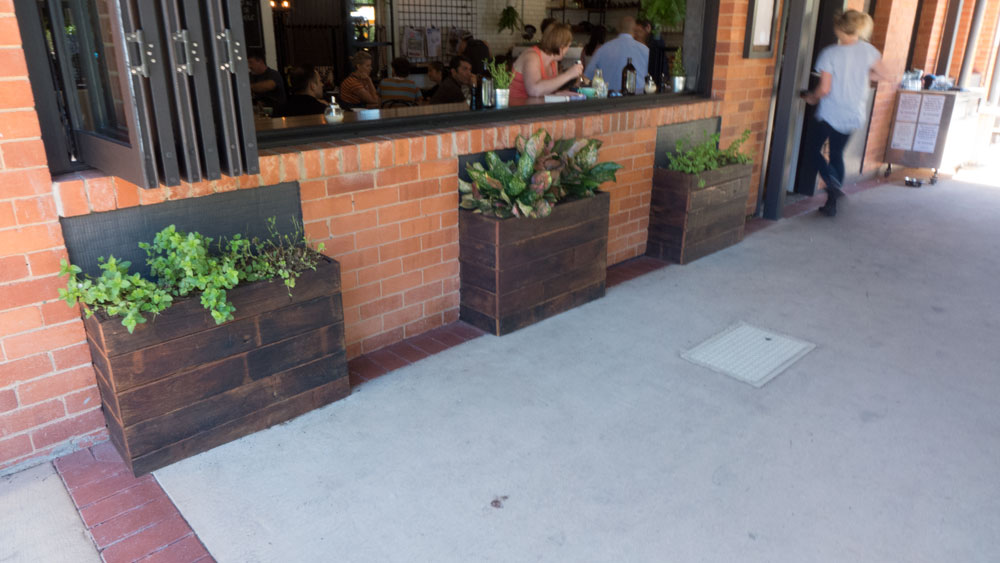 On this day I ordered the Buschetta, which had peaches as its main ingredient; no tomatoes. It was delicious (very good). My partner ordered the baked eggs. All the ingredients looked good, but the eggs were drowning in an ordinary tasting sauce. (not so good).
The most annoying feature is the music; which is that particular coffee shop boof musac. This noise competes with you for the conversation you are trying to have. Anyone with a hearing device would be seriously disadvantaged. (very bad)
Despite some easily fixed problems, it is a good place to meet friends (very good). Shame about that loud noise, pretending to be music (very bad).
Rating 7/10 (will return)
——————————–
More places for Breakfast in Canberra? click here