Review Breakfast in Canberra
Praga Cafe, Dickson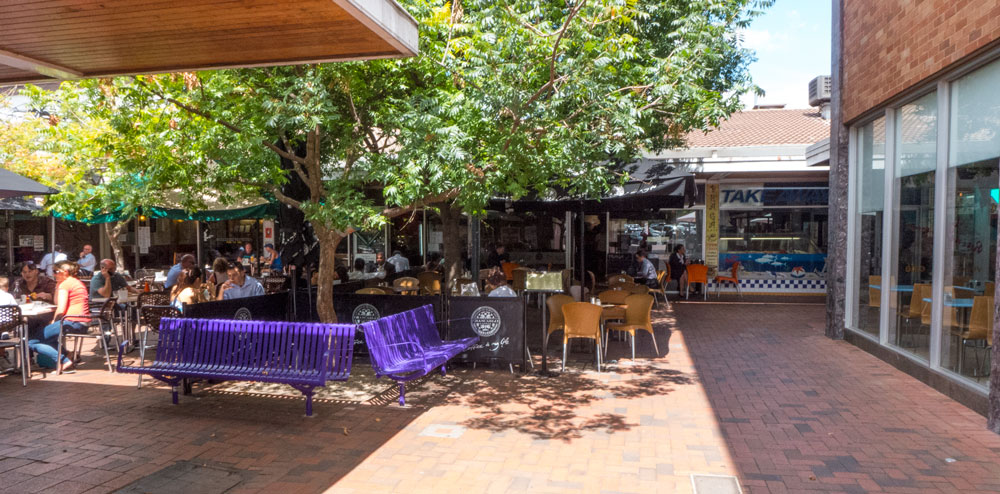 Here's another Canberra breakfast venue.  Watch this space as the list grows!
We wandered into Dickson shops on a Monday morning, around 10.30,  and having observed at how busy most of the cafes were, we went for the quieter one, Praga. We ordered inside and sat down outside to enjoy the cool morning.
The coffees arrived fairly quickly; the coffee was good, and it was hot. (very good – extra point for that). My mushrooms on toast arrived followed by my partner's toasted sandwich. The food was good.
One of my tests for a good breakfast cafe is that the coffee is still hot, or at least warm, when you get through eating your breakfast. In this case, it was still hot enough (very good).
The rest of the menu looked fine and I am sure anyone could find something to their delight.
Footnote: Where Praga is located, there are four Dickson cafes right next to each other. I would recommend to anyone that if you want to meet someone for a coffee and breakfast, simply rock up to the area, and choose which ever appeals to you on the day. They are all slightly different in style, in food but they are all good.
My recommendation for Praga is that it is worth a visit. I will be returning.
Here's their facebook page: click here.
Recommendation: Rating 7/10
for more on Breakfast in Canberra – click here.
—————————————-
Paul Costigan