Review: Having breakfast in Canberra
A Bite To Eat in Chifley Shops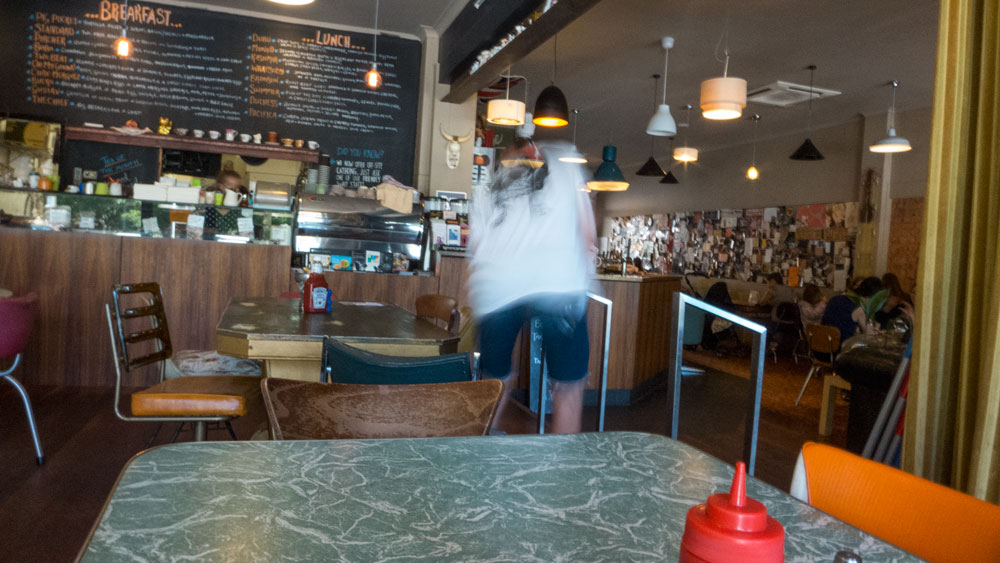 Another Canberra breakfast venues.  Watch this space as the list grows!
I had wandered past the Chifley shops many years ago, and had thought that this centre will not survive for long. How wrong. This cafe/restaurant, A Bite To Eat, opened more than ten years, has consequently expanded to meet the demand of the locals and the many who travel into Chifley to enjoy some good food and atmosphere.
We were there on a Friday morning, and it was busy. This is one successful enterprise!
The service was friendly and a little matter of fact – but they were busy. My coffee was good and was hot – just right. And 15 minutes later I was able to be still sipping on the coffee.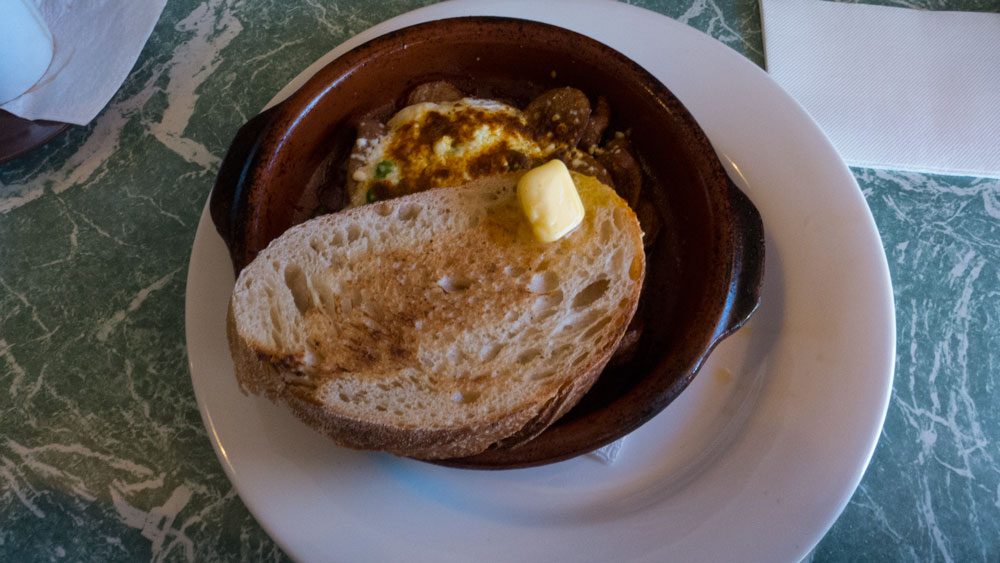 I was there was a full breakfast, so ordered the baked egg: 'Chav Merguez: which is clay baked eggs with lamb mergeuz sausage topped with feta and corn salsa,
served with toast'. I was told this had been enjoyed by others and was totally recommended. My serving was a little overcooked – but still delicious.
My companion had the 'Pircher – organic quinoa and green apple bircher
muesli, toasted almonds and pepita seeds with chai syrup.' This was very well received.
I looked at the other menus, lunch and dinner – and there was plenty there to be tempting for another time.
The decor of the place is eclectic, informal with an equivalent mix of glasses and other stuff. It all works.
They were busy – but there is a variety of spaces: Out from there are a few tables, inside there are tables for small numbers, lounges in circles, and larger tables for small groups. And then there is a whole host of more out the back in a courtyard. A hint – you can park out the back and walk through the back door – saves taking up parking to be used by shoppers out the front.
I would definitely return again, and absolutely recommend you call by Chifley at any time of the day to try other things on the menu and hang out with friends for a chat or two or three. Having said that, I thought the music was a little too loud to encourage any conversations.
Recommendation: Rating 8/10
———————————————–
Paul Costigan