Urbanity: Breakfast in Canberra
A list of places to have breakfast
Visits to  suburban cafes for weekend breakfast/ brunch; we live inner north, so it will be those within easy range. Watch this space as the list grows! all reviews – click here
Red Brick Espresso, Curtin Shops, Canberra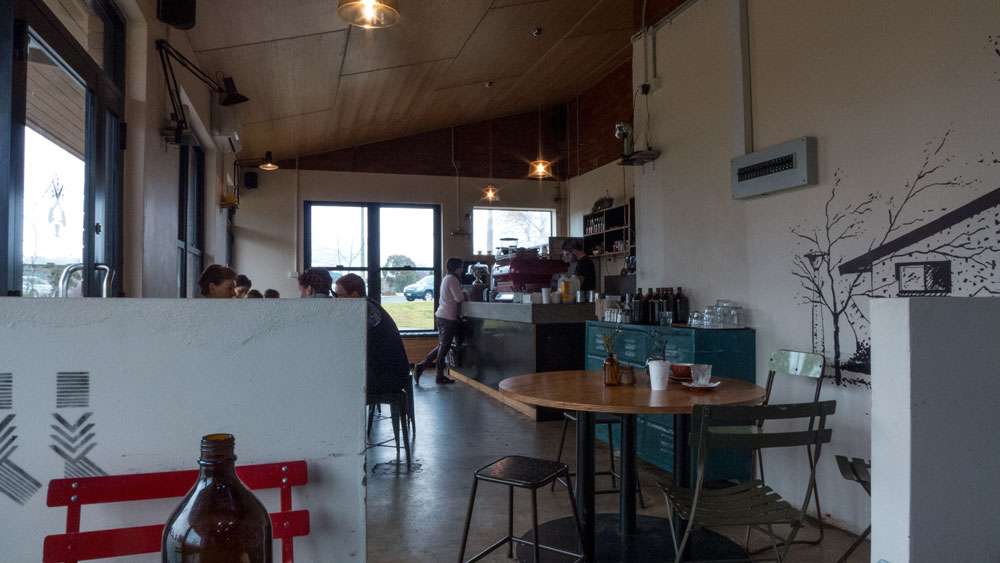 It was a freezing cold morning (Thursday) that I met with friends here for a coffee and I took the opportunity to try their breakfast.
It was indeed a freezing cold day – even for Canberra. Nobody was daring to sit outside. The photograph above was taken as I sat down. The place quickly filled up after.
The atmosphere was noisy with the airwaves being crowded with cafe boof music and the sound of children doing their thing at the other end. The architecture of the place is all hard surfaces so sounds were exaggerated. However despite all that, the noise levels were bearable. That is, you could hear your own conversations.
The coffees arrived fairly quickly. The coffee was not the usual taste. They have their own brand. It was interesting! But more important, it was not all that hot. This was disappointing.
I was going to order the baked eggs but at the last-minute choose the Tortilla Pocket filled w free range scrambled eggs. This was a curious thing being a hard piece of folded Tortilla with the scrambled egg inside with another unlisted substance, which may have ben mushroom based. It was OK but not easy to eat as the contents kept being squeezed out.
We stayed for about an hour and were left alone to talk – which was good. The tables were not in demand so our longer stay should not have worried anyone.
My rating is not high but I do intend to revisit on a sunny day to see how it operates – and this time I will order something else – maybe the baked eggs. I will be curious to see if the coffee is hot next time.
Recommended: Rating 6/10 (will return to try again on a fine day)

—————————————
other reviews — click here
Paul Costigan, 19 July 2014