Notice: Visual Arts
Perth Festival, Anne Ferran: Shadow Land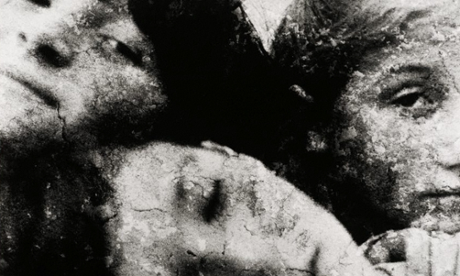 A third in the series of monitoring some of the visual arts in the Perth Festival.
There's a review in the Guardian online of Anne Ferran's Shadow Land at the Lawrence Wilson art gallery – posted by Andrew Frost.
Click here for Andrew's piece. There is just the one image on his blog and on the gallery site; so I have found more images on their site: click here.
From that site: Noted for her feminist interpretations of Australia's colonial history, Ferran has been working in photography, video, textiles and installation for three decades. She uses the stuff of history – photographic archives, archaeological sites, museum collections – to locate the gaps and silences in the stories of the incarcerated and maligned. Female factories, prisons and mental asylums have proved fertile ground for Ferran's investigations into personal and collective histories. Shadow Land features work dating back to the 1980s, right up to work from 2013's The Prison Library Project.
I have enjoyed many (not all)  of Anne Ferran's work for many years. Her use of the medium is usually wonderful. She is very skilled at using of objects, seemingly being subtle, while hitting you softly with a big stick. There are a couple of her works on exhibition right now in the NGA.
I highly recommend you check out her own web site: click here
———————————————-
Paul Costigan, 20 February 2014