How did the water recede from the ACT Flood Map?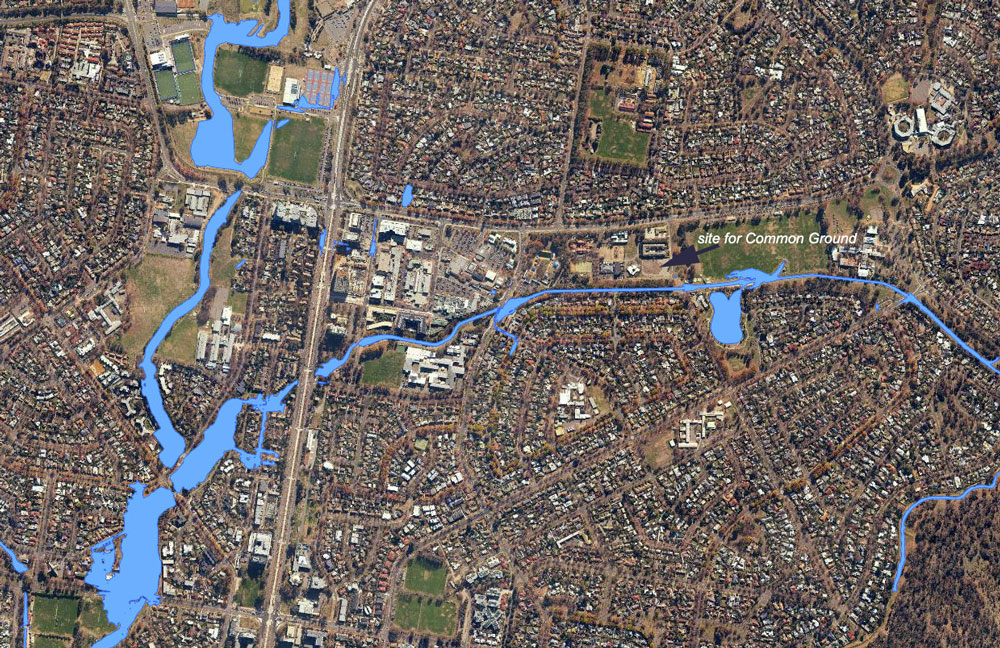 Here's an issue now being looked at in the inner north – and no-one has yet to work out what happened.
In proposing to build a Common Ground apartment complex on Section 72 Dickson, the Minister for Social Housing, Yvette Berry, has chosen to ignore community aspirations for cultural community facilities and to plonk it down on the south-east corner of Section 72 Dickson (Dickson Parklands).
Residents have asked at several meetings what about floods that can happen when the Dickson drain overflows and nearby properties are inundated – as happened in February, 2018.
The answers have been vaguely bureaucratic (as we have come to expect) and have indicated that there were no problems.
To back this up the 2018 Flood Map for the area shows that the flood water may not enter that site (image above).
However, upon further research one resident unearthed the ACT Environment and Planning Directorate's 2014 published flood map (below) that shows that this corner of Section 72 could be flooded.
If so, this will definitely impact the site and play havoc with the underground parking.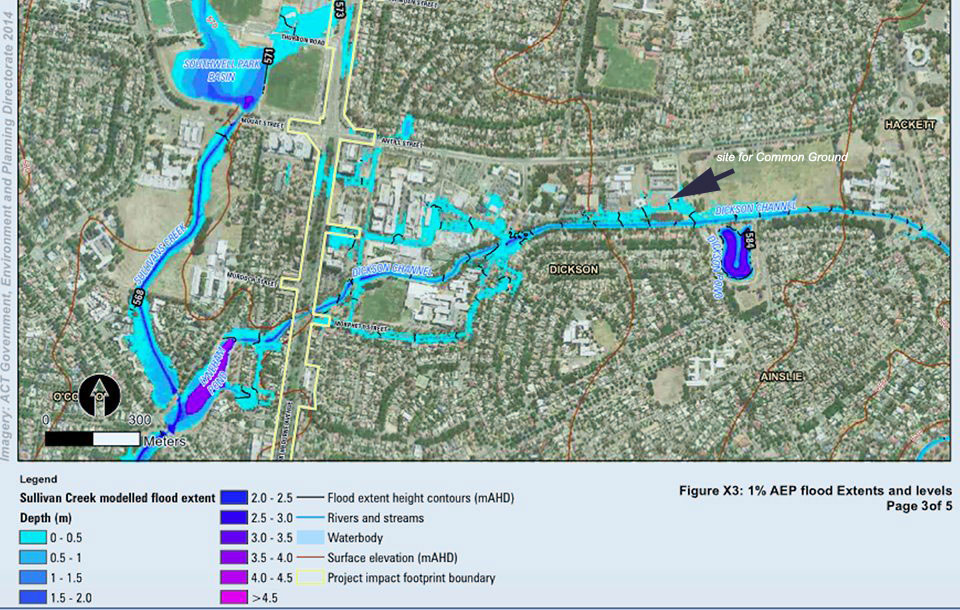 The question has been asked when did this change and why and by whom.
How is it that that in 2014 it was deemed to be in danger of flooding and then after the site was chosen for a social-housing complex, that the map in 2018 no longer indicates the possibility of flooding?
Nobody knows! It is indeed mysterious.
—————-
This piece was originally published in City News
Paul Costigan is an independent commentator and consultant on the visual arts, photography, urban design, environmental issues and everyday matters.