Response to the Abbott & Hockey ripping apart of Australia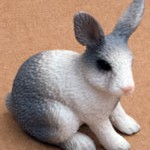 As reported in a few places in the media, the cultural sector in Australia has been dragged backwards by George Brandis stripping away all the support gains of the last decade.
This travesty has been reported here in the Guardian, and also from the ABC,  as well as here in The Conversation.
However there is another worry…
With creativity off the agenda for this government we have to worry about the artistic skills of many of the people who will one day be the country's leadership. There is evidence already of a decline in the artistic skills of at least one important national politician.
Have a look at this clip. He has a very important message on the deceits of the current Rabbott government when it comes to infrastructure.
However his inability to illustrate his talk using sketches is the real worry! Where will this all end?
————————————————
Paul Costigan, 15 May 2014