Review: TV on DVD
True Detective,
eight episodes on DVD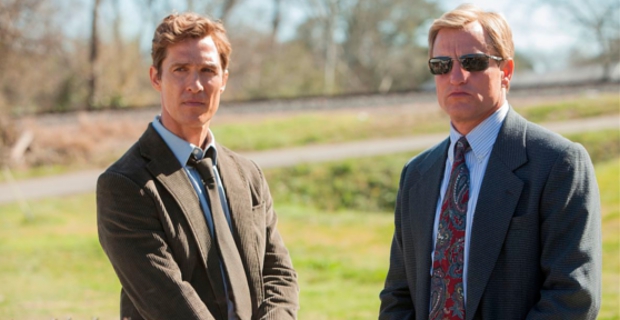 Here we had a series about two blokes who are thrown together as detectives and bring to the plot all manner of personal issues and problems. (Warning – there are heaps of spoilers below)
They are on the hunt for what turns out to be a serial killer. Along the way they have all manner of seemingly complex dialogues that take place between themselves, usually in their car. One has a family to which he is not as loyal as he portrays.  Seen that before? The other is the lone wolf with his own serious philosophical approach to life, the universe and whatever.
If you have not already worked it out, this is a two bloke cop story that uses the plot and several red herrings as a framework for working through the story of these two detectives. The women are there as supports to the boys' stories or are the subject of the crimes as carried out by other weird blokes.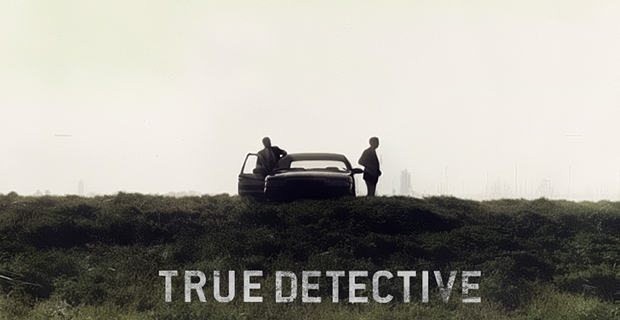 The story line has many faults and several questions go unanswered. Heard all this before anywhere?
The positives include that it is a good piece of cinematography. I suspect a few awards there. Although its brooding nature can get to you after a while. The main actors, the boys, did a very good job and I expect to see more of both of them soon.
However the writing was all over the place. Very good one minute and then veering off to some implausible territory. The final episode was a bit of a mess, a cliché and disappointing .
Having said all that it must be noted that the marketing and the publicity for this HBO series was hugely successful. The series was lauded as being possibly the best thing since …. whatever went before. It wasn't!
Was it was worth watching. Maybe. But I have to confess that I watched the whole eight episodes while flying between Sydney and London. So for me, it definitely helped to pass the time.
There's plenty of other reviews out there – mostly positive. I will leave it to you to choose which ones of those you wish to read. But here is another view from the New Yorker – click here.
My rating below is based on a reaction that despite all things that were wrong, I still wanted to see it through. The frustration was that the end scene looked as though they had run out of ideas. So while I tempted to mark it down further, I have left it at seven. I could have easily marked it down to six.
————————————————-
Recommendation: Rating  7/10
————————————————–
Paul Costigan