Opinion: The lies and more lies and mindless spin of the Rabbott Government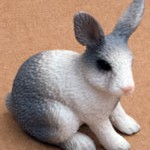 The present government must hold the record for the amount of lies and the level of stupid and patronising spin. While their high levels of lies and misrepresentation worked to get them into government, it seems that they had convinced themselves that such high levels of crap would continue to fool the people who voted for them.
Apparently not so.
It has been far too long since a federal government really backed the development of our cultural activities. Yes, some governments have done a few significant things here and there, but we have not had the equivalent of a Minister for Culture that would then signal a total government commitment to arts and cultural development. Arts and culture have historically been the extras on the side rather than being a core commitment.
It is good to see some of the arts taking actions and speaking up – click here.
Katharine Viner, the editor-in chief, was one of the first to question the cuts to the arts – click here. She also addressed the effect on Indigenous programs – click here.
Then there are a few commentators with spot on comments. Mike Carlton – click here – talks about how Abbott was able sling mud now finds he is the target.
Katharine Murphy, from the Guardian, could not be more pointed her article in pointing out that the government gets no brownie points for bravery from voters taken for mugs – click here.
This government is as bad as it gets. But before we get too confident, we must remember that a certain section of the electorate is very fickle. They are also the ones who listen to the shock jocks and read the Murdoch press. And we must remember that the next Federal election is due in the latter part of 2016.
I was very much relieved to see Bill Shorten, opposition leader, get up some genuine steam in his budget reply. Fingers crossed that they can now make the mud stick to this government of dangerous people for the next couple of years.
————————————
Paul Costigan, 20 May 2014