Review

: TV Program

The Closer on 7 DVDs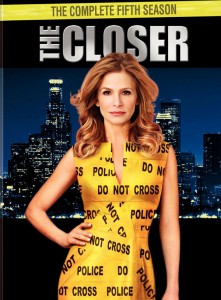 Had not heard of this program until searching online earlier this year. Now having recently finished all seven DVDs, I have to recommend this series to anyone wanting to watch a crime and cop series that has a great bunch of characters.
It starts a little shaky but quickly settles in. Character development is fascinating. Quite a few laughs.
The strong point is the chemistry between the characters in this special unit of the LA police. Got a bit sick of the parental back story at times. Other than that the whole series was fun to get through. Well made and well scripted.
An interesting aside that comes from watching all the episodes this year, is that the episodes date back 2005 and so the scenes reflect the changing technology of the day. Love the early mobiles and the coming of the GPS. Then in the final scenes we move to the latest police technology whereby they capture all passing number plates at remarkable speed which is the same technology recently introduced into Australia.
The use of the southern accent for the main character was brilliant. Especially as Krya Sedgwick is from NY and therefore she had to learn to speak fluently with such a different the accent. And she succeeded so convincingly. All the mainstream American prejudices towards a woman with such a broad accent were dealt with beautifully.
Brenda's top outfits – worth a look
Recommended: 9/10