Comment: 2014 Sydney Biennale at Carriageworks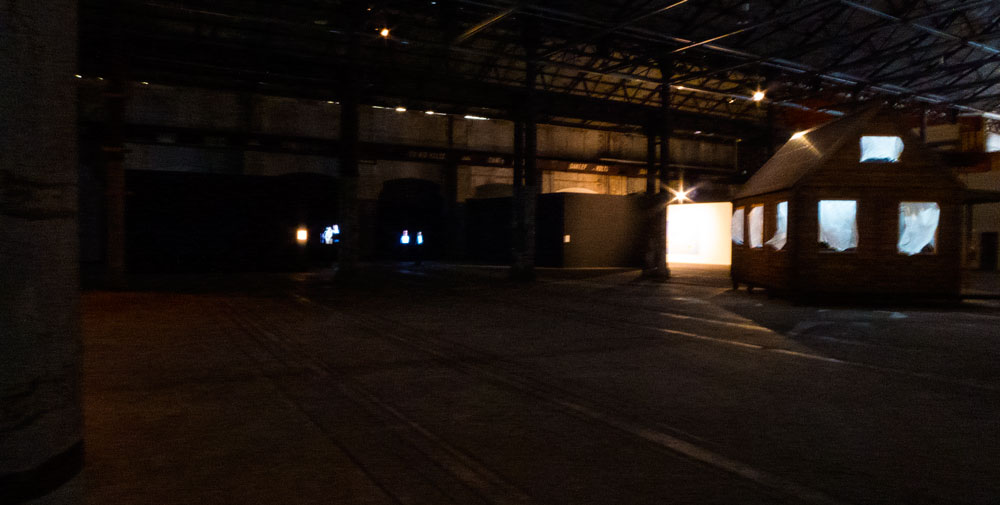 I had uploaded several posts previously about the 2014 Sydney Biennale (see links at bottom of page). Visits had included the Museum of Contemporary Art (MCA) and the Art Gallery of New South Wales (AGNSW). A visit was made today to the Sydney Biennale at Carriageworks. Carriageworks is an interesting place and included in any visit is a wander into Anna Schwartz Gallery.
I had seen the spaces at Carriageworks when they were used by the Contemporary Art Fair. So even though I had seen them in use, I did not appreciate just how good a space they are for such contemporary art exhibitions. The big shame was that in the time we were there, about half an hour, there was only two other people in the exhibition.
There were six different video projections in separate rooms along with several other major works. Amongst them all there were some works of interest but in order to judge the videos fully, I needed far more time (timed street parking  was calling).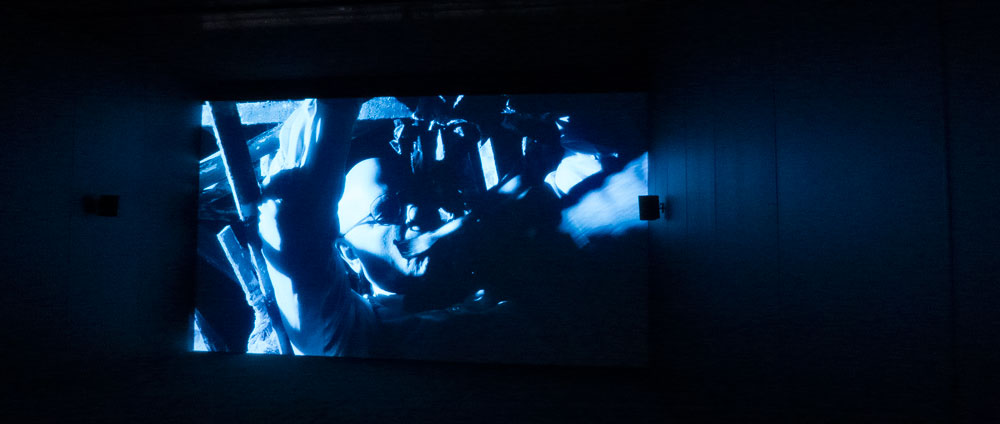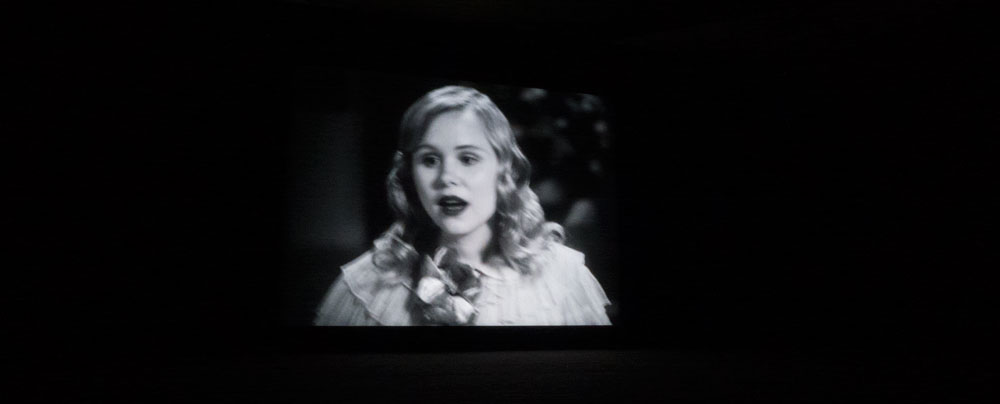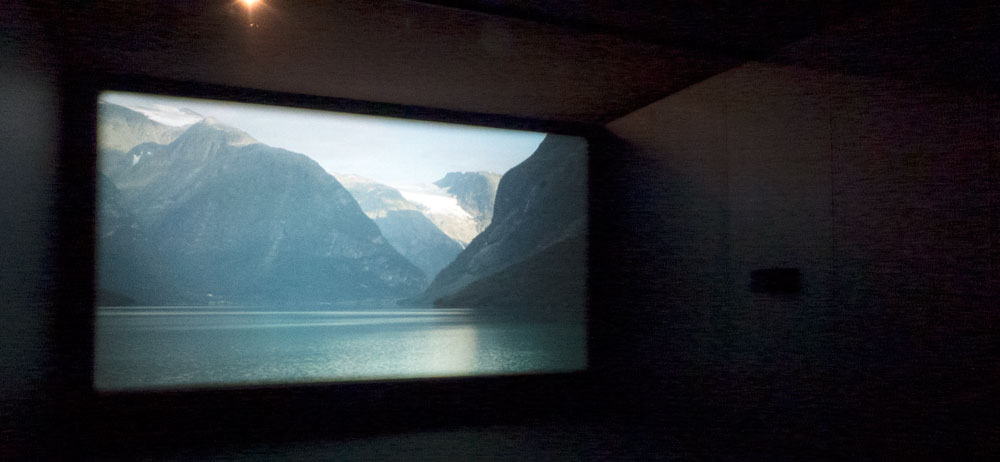 Overall the exhibition is well worth the visit, just make sure you are not caught with limited parking time. But I must say something about the  venue and the biennale itself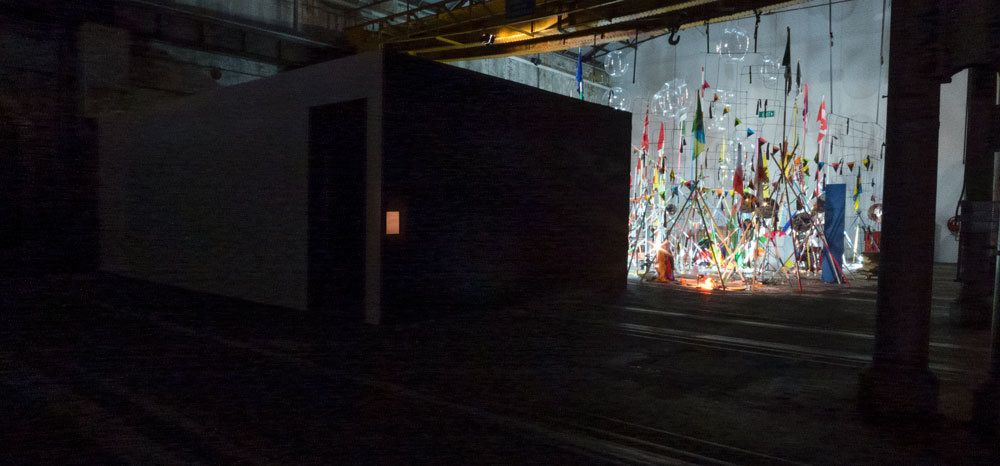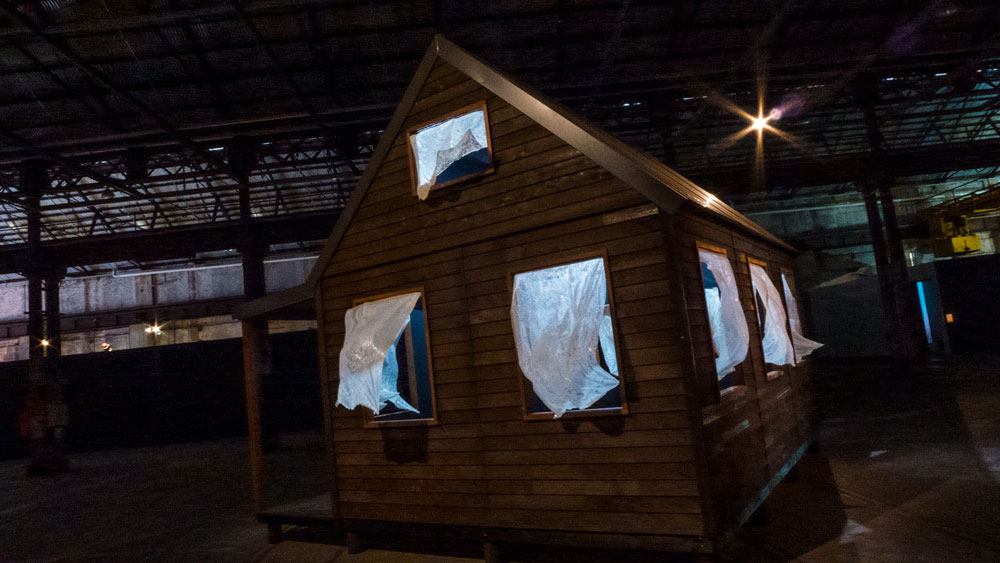 The Sydney Biennale would be better served by making far more high profile use of the Carriageworks venue. This venue should become the main venue and the main centre for all Sydney Biennales and similar events. The Cockatoo Island venue should not be used.
During the Sydney Biennale, every available nook and cranny at Carriageworks should be occupied. How much then is placed within the MCA and/or the AGNSW are second options. People should get to know Carriageworks site as the home of contemporary visual arts. The space cries out for more of exhibitions such as this part of the Sydney Biennale.
Sadly what is lost on the distribution of the 2014 Sydney Biennale across too many campuses is that the theme is no longer cohesive for the general public and ardent visual arts suporter. A far more comprehensive use of the Carriageworks site would enable a more in depth understanding and appreciation of the intelligence behind such a huge curatorial task.
This is a great venue for contemporary visual arts.
—————————————————————-
There are previous comments on the Biennale: one, two and three
And – make sure you see the videos by Gabriella and Silvana Mangano at Anna Schwartz Gallery. This is why I was short on time as I spent too much time in there before entering the Biennale at Carriageworks.
————————————————-
Paul Costigan, 28 May 2014