Review: Music
Peter Green Splinter Group: Robert Jonson Songbook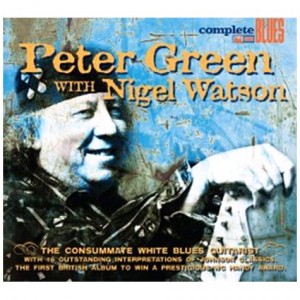 Digging back into my collection and listening to music that has been neglected over the last decade, this time the  focus is on the music of Peter Green Splinter Group.
The history of Peter Green as a musician is best described as mixed.  You are talking about one the best British blues guitarists with connections to John Mayall, Fleetwood Mac, and much more.
Then there are the lost years and then his come back in the late 1990s as the Peter Green Splinter Group, which lasted till 2004.  It is a long story  – click here.
While the music from the Peter Green Splinter Group varies in styles, from blues to rock/blues, the album I have ended up playing the most is the Peter Green Splinter Group: Robert Jonson Songbook. I love it.
To be truthful, the original songs have not been translated that much, the work is very much in the style of Robert Jonson. Some reviewers have said that the originals remain as the versions one should listen to rather than these new versions. I have to disagree. These new versions are great blues music performed by great musicians, even though at times Peter Green sounds as though he has seen better days – and he has.
In the other Peter Green Splinter Group music that I have played, it tends to be a mid on the middle of the road Blues/rock style. This more lack back style, on the Robert Johnson, collection, is far more engaging. This I like have played continuously (among many other CDs) over the last couple of weeks.
And I look forward to many more.
Recommended: Rating 8/10
——————————————–
here's a you tube version of two songs – note there is a blank screen while the music pays
——————————————–
Paul Costigan, 10th February 2014