Review: Visual Arts
Richard Bell at the Perth Festival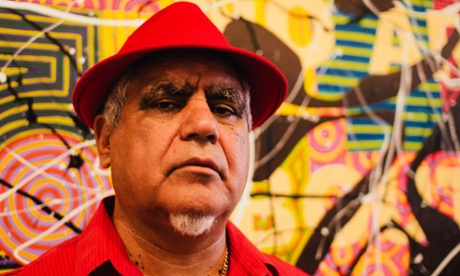 Andrew Frost of the Guardian reviews the latest work by Richard Bell. The review is quite comprehensive about Bells' views as expressed in his work and in the conversation.
There's more curator art speak on the video. Just love it!
The work is called Embassy and presents an actual version of the Canberra tent embassy within the exhibition.
For your information – the tent embassy in Canberra is quite different to the version presented by Richard Bell.
On that note I intend soon to review an exhibition currently on at the Old Parliament House, the exhibition includes Richard Bell. I also intend to offer comments on the Tent Embassy. All that and more soon.
Meanwhile here's a recent image of the tent embassy.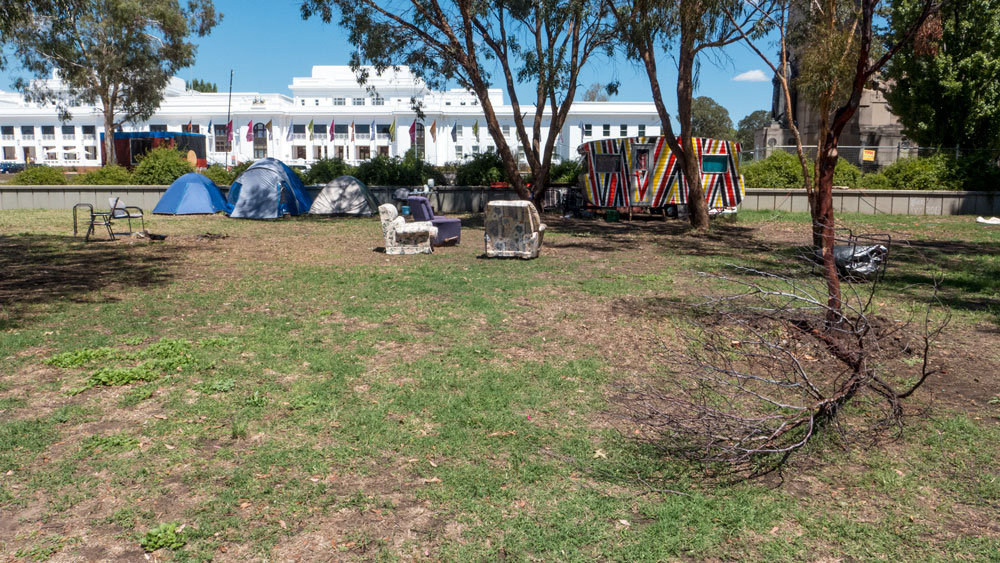 —————————————–
Paul Costigan, 24 February 2014