Review: Visual Arts
NGA Contemporary
Down by the lake in Canberra, within that strange-looking architectural structure which is part of a local folley, called Commonwealth Place, the National Gallery of Australia has moved in to open an exhibition space for Australian contemporary art. It is called NGA Contemporary and is well worth a visit.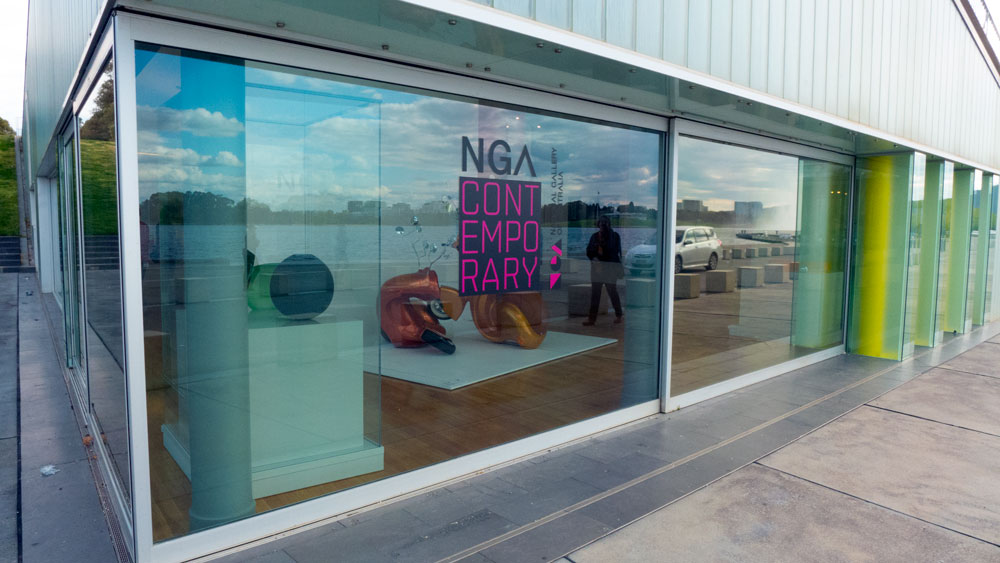 The building itself is an unattractive thing – but I will return to that later. The exhibition spaces inside look good and this first NGA Contemporary exhibition offers a quick survey across contemporary art practice in Australia.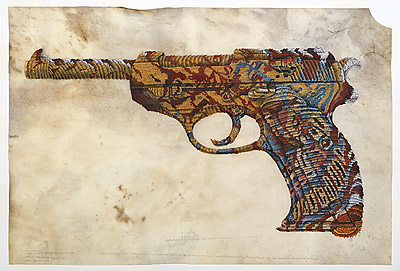 At this point I would like to show you some photographs from the exhibition, but the NGA has this strange unfriendly policy of no photography in their exhibitions. So here's a selection taken from other sites and the NGA's own website.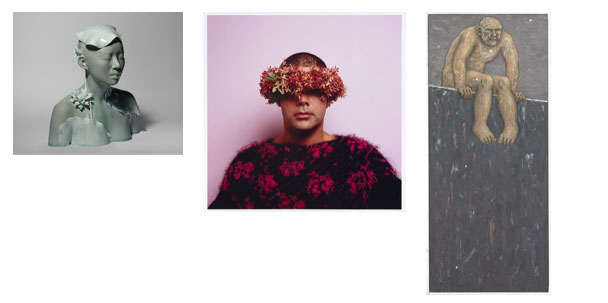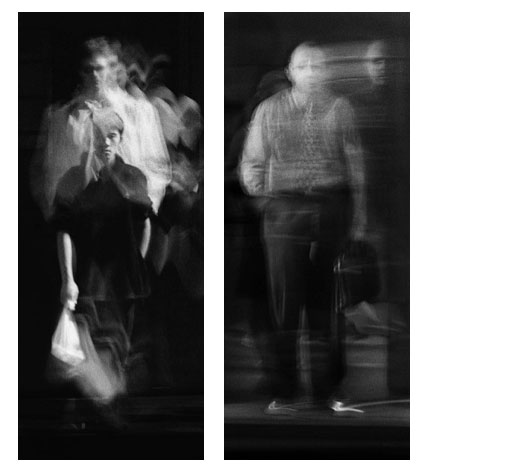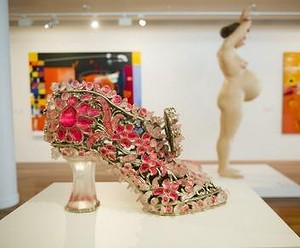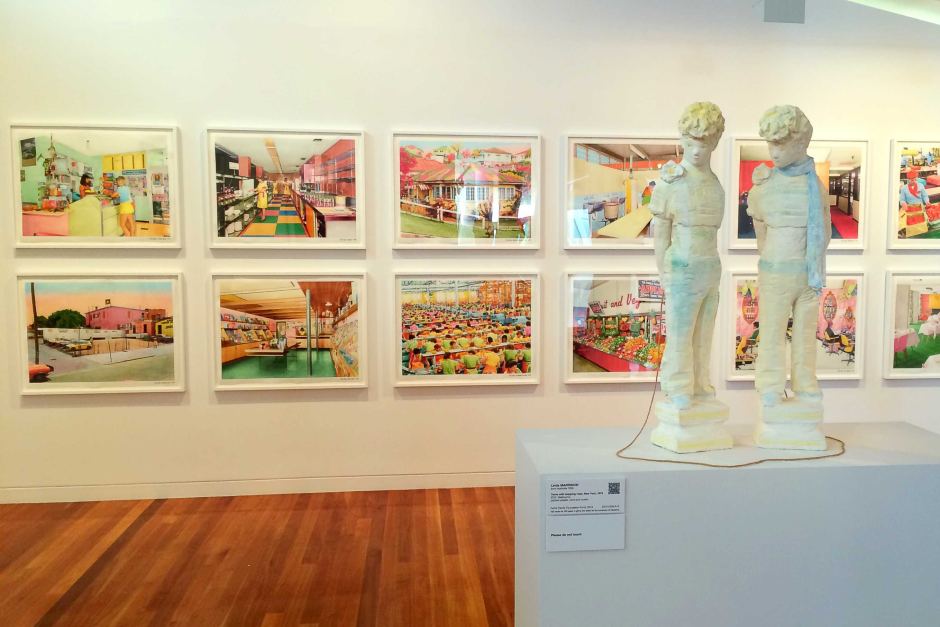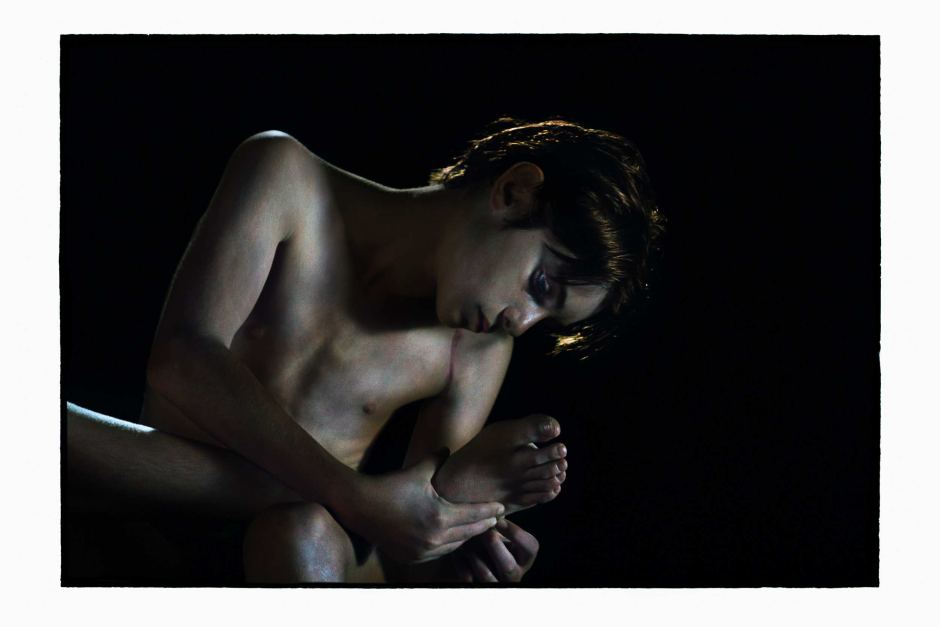 As I said earlier, this is an exhibition that should be visited if you have any interest in contemporary art. I suspect many of the works you may have seen before, but do not let that stop you from seeing this whole exhibition in this new venue for the NGA. Also note that contemporary art remains on view in the upstairs galleries back at the NGA main building.
Here's a link to the information on the exhibition – click here
here's a review – click here
and here the listing of the works from the NGA site – click here. Look there for the credits for the works above.
———————————
Some Comments: It noticed in several of the announcements that the papers followed the director's lines that the current exhibition spaces upstairs in the NGA are 'attics' – being a derogatory way of describing these spaces. This is utterly false. These upstairs gallery spaces within the NGA are wonderful human size spaces that have been and continued to be enjoyed by gallery goers such as myself. The press has been gullible again in accepting this negative term as a way of describing these spaces. They are very nice spaces to visit and the director and the media are doing a huge disservice to the many curators who have hung some great exhibitions in these spaces. Just shows how a bit of crap when marketed well can be believed by so many people!
Second note – the NGA itself needs to do something about the management of the website. Go to the exhibitions and events menus and there is nothing about this new initiative. The only link I could see if from the main front page. How difficult is it to have this linked from several points across the web site. And while they are fixing that, maybe do something about having some exhibition photographs for this special exhibition. If the NGA is proud of this work, why not market it so that people can find it and can see what they will see when they get there.
Third note – the building! The building is one part of the area known as Commonwealth Place. This was launched about 15 years ago. It is a folly that needs to be re-though if not removed and replaced with something far more attractive and useful. There will be more on this later in another post.
———————————-
My recommendation for NGA Contemporary is that you should get along to see this exhibition.
Recommendation: Rating 8/10
———————————-
Paul Costigan, 27 September 2014.