Neil Young:
Canada's Conservative government exploit Alberta tar sands
from the Guardian: 14 January 2014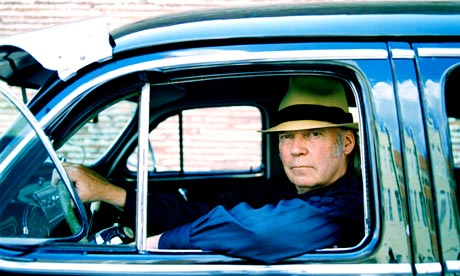 Neil Young has entered into a war of words with Canada's Conservative government, accusing officials of "killing" First Nations through their exploitation of the Alberta tar sands. The Toronto-born singer has exchanged verbal volleys with the office of prime minister Stephen Harper, who replied that "even … rock stars" rely on oil.
Young made his initial comments during a press conference on Sunday afternoon, ahead of four gigs benefiting the Athabasca Chipewyan First Nation's legal fund. "People don't realize what [the tar sands] looks like," he told reporters. "It's worse than anything you can imagine … It's the greediest, most destructive and disrespectful demonstration of something run amok that you can ever see."
see original article here
—————————————————————————-
Neil Young's  – Honor The Treaties
Canadian music legend Neil Young & guests, Chief Allan Adam, with David Suzuki
———————————————–
Neil Young chats with Aboriginal People Television Network
click on this link for the interview
———————————————–
Neil Young asked about staying out of politics
(seriously!)
Jian Ghomeshi sits down with the Neil Young and gets an earful.
for the full interview – click here
————————————————
Paul Costigan, 22 January 2014