Comment: Another Murdoch rip off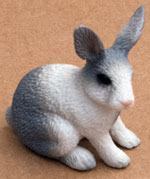 As reported in the Australian Financial Review, the great caring foreigner, Rupert Murdoch, who is always on about the disadvantaged having too much access to government support and that related social welfare program should be abolished, has yet again managed to rip off the Australian public.
The article reports how through the careful management of paper shuffling, no money actually moved, that the Murdoch press made an enormous claim for some form of tax subsidy.
The Australia Tax Office disagreed, refused the claim but that had to fight this in the courts. The ATO lost. Then it self censored itself. As there was an election on in August 2013, it did not lodge an appeal. The speculation is that the ATO feared a Murdoch attack on itself and the then government and it probably knew how this would play out during the election campaign, given that Murdoch owned most of the media and their messages.
So the Murdoch empire has just been paid close to $900 million by the Australia people because of a questionable tax subsidy claim.
This amount drawn from the Commonwealth's finances being a very significant part of the wonderfully honest  treasurer's budget black hole that he announced just before Christmas; but neglected to mention this very significant pay out.
At the time the Murdoch press went to town blaming the previous labor government. When in fact the Murdoch empire in Australia was one of the main reasons for the sharp increase in the deficit. Add to that the Treasurer's own stupid handing over of $100 million to the reserve bank, when they did not need it; but were very happy to accept.
So much for the 'Age of Entitlement' being over. Yes it is over for those who actually need assistance. But it continues in an even bigger ways for the big friends of Rabbott and Co.
Here's the rip off as reported in the Canberra Times.
Here's the original Australian Financial Review article.