Review: Visual Arts
Exhibition and Catalogue:

SO
William Kentridge, Annandale Galleries, Sydney, till 24 May 2014.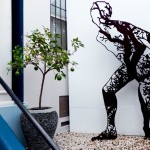 I have now posted on William Kentridge several times, the main one being the 2013 exhibition at the NGA in Canberra.
This exhibition at the Annandale Galleries in Sydney is of new work and it fills the whole two floors of the gallery. This is a must-see exhibition and so you are urged to get along to Annandale. And make sure you buy a copy of the $10 catalogue as this is a wonderful small publication in itself.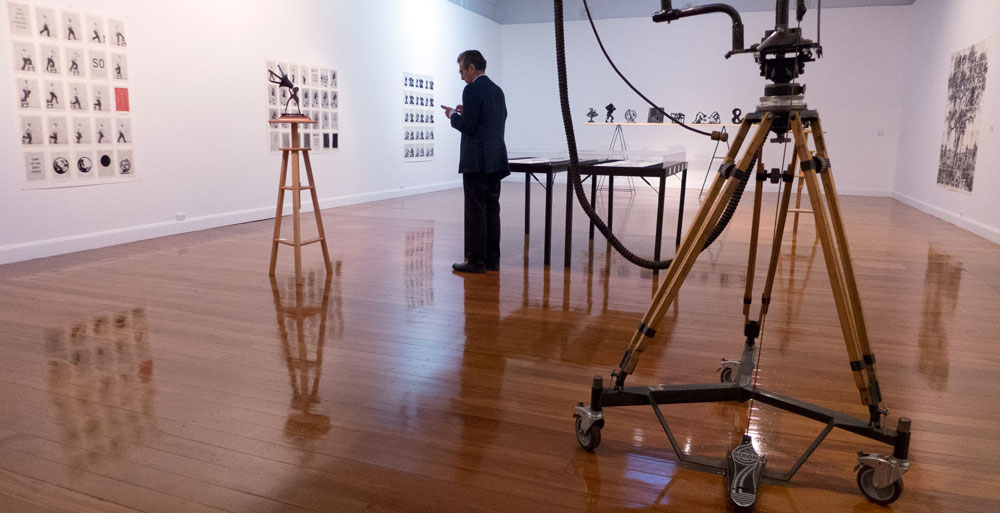 The exhibition is mainly prints along with a video, a series of constructions and a series of small sculptural pieces. I stated previously that I favour the prints over his other works. After this exhibition the prints remain my preference.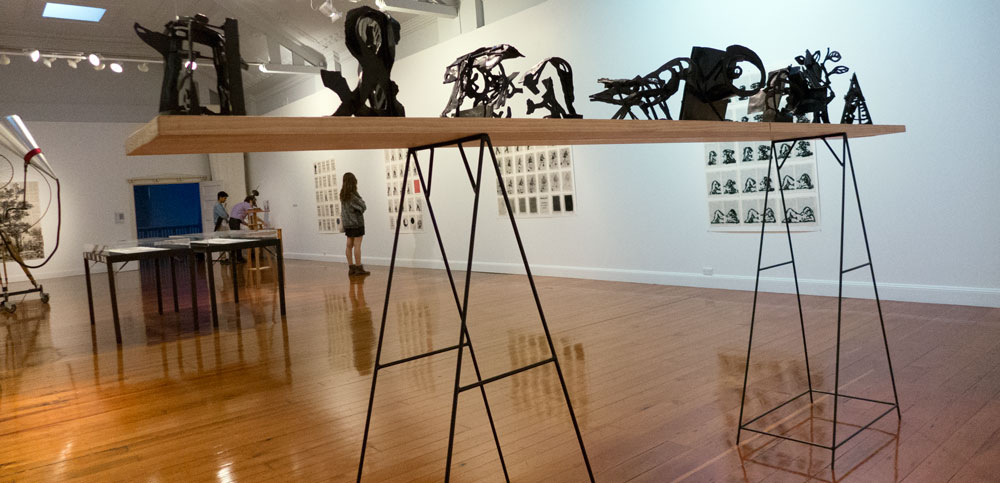 The prints in this exhibition are all-absorbing. William Kentridge employs a series of images which are played out through the prints as well at times through the other media. There is no doubt that William Kentridge is a great artists who has fun with his imagery.
The prints about movement that are printed over pages of a dictionary, such as the one above, remain my favourite from this exhibition. Although the single images shown downstairs are also something you would want to take home with you.
The other  main attractions upstairs were the larger works that were combination prints that formed images of large trees.
I suspect I was not the only one to like these as so many were sold with a couple sold out. You could spend a lot of time engaging with these tree images, and yes there is a political message. And you should also spend a lot of time with prints on the opposite wall,  being the ones of the multiple images of people movement. I did.
I was intrigued by the smallish sculptural pieces that changed shape depending from what angle they were viewed. But once I worked it out, I moved on and back to the prints.
We left the exhibition with William Kentridge's creativity and ingenuity the basis for further discussions, especially as we could revisit them via the catalogue.
Full credit to Annandale Galleries for this exhibition; and they certainly know how to do a good catalogue.
—————————————
Recommendation: Rating 9/10
————————————–
Paul Costigan, 8 May 2014