Music Review
Albums by Joan Osborne, including Bring It On Home, 2012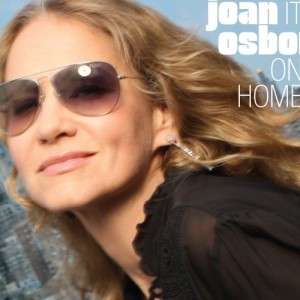 This was my first album by Joan Osborne despite her longish career. This album is for those who love to hear blues and rhythm & blues music being revisited by a talented singer. This is not about simply duplicating the former versions. Rather Joan Osborne and her musicians have delivered some great music through their own soul interpretations.
It is while listening to the quieter tracks that I realised its source, was a song I had not heard for a while, being John Mayall's 'Broken Wing'. Joan Osborne's new version is beautiful And it was the catalyst to return to listening to some John Mayall music – always a good thing to do. ( a review on its way)
here's another review – click here.
Rating:  8/10 (Rhythm & Blues)
———————————————
and if you are tempted to see what else there is out there by Joan Osborne – here a couple of very short reviews.
Breakfast In Bed, 2007
This a soul recording, a little less blues sound to the former. I am not a great fan of the contemporary American main stream big production sounds that ooze out too many times through this album.Great voice and some OK interpretations.
Rating: 6/10 (contemporary soul music)
———————————————
Pretty Little Stranger, 2006
The blues singer moves over to country. If you like alt-country music, I suspect you will love this album. I read one country review that raved about this, while other reviewers were very mixed.
For the rest of us, who like some country styles of music, this is an interesting set of songs, ranging from good stuff through some that maybe a little too much like country aural wallpaper. Great voice again and sounds great in alt-country.
Rating: 7/10 (rated as a country album)
———————————————
How Sweet It Is, 2002
This is a very successful album of revisiting some of the great roots and rhythm & blues music of previous decades. This is a cover album – and a good one. Joan Osborne delivers talent, she sounds in complete control, has a touch of gospel to updates a batch of roots and soul music from another era.
I identified with most of these songs the first time around and these new versions are great additions to longevity of such music; and a beautiful reminded of an era of different politics and passions. Recommended for those who play their music loud and love to sing along to iconic songs.
Rating: 8/10 (rated as a cover album)
———————————————
Love and Hate, 2014
This is the least successful of the list of albums by Joan Osborne. This one has a host of positive reviews. So there are plenty of people who like this music. I don't. I have given it many spins but whatever it is, it has not happened for me. There is just too much contemporary pop middle America gushy stuff here.
For me, the production is generally over the top and clichéd. Again, great voice but singing the wrong songs. I am not going to play this album for at least many months – and then I will try again.
Rating: 5/10

———————————————
Paul Costigan