Music Review
Eric Clapton & Friends – The Breeze: An Appreciation of J J Cale (2014)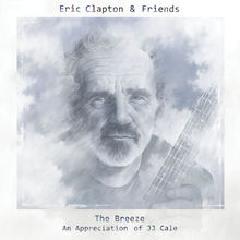 I am going to keep this short. I have for a long time liked the music of J J Cale. I also happen to like much of , but not all, the music of Eric Clapton. I am aware of many collaborations between J J Cale and Eric Clapton. They are, were, a natural mix and between them we have some great music to enjoy.
A tribute album is a wonderful idea.
We will miss J J Cale!
However, this tribute album tries to reproduce his songs rather than to provide a new interpretation. It does not quite work.
One would be better to listen to the original albums and songs performed by J J Cale than to listen to these performances on this tribute album. It does not quite work.
Eric and friends have tried to produce the songs as if they were J J Cale. It does not quite work for me.
Instead of this well-meaning tribute album, get some of J J Cale's music out and play it often.
Recommendation: rating 6/10
——————————-
Paul Costigan