Review: Music
Ian Moss: two acoustic albums: Six Strings and Let's Get Together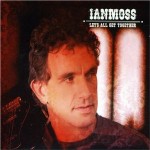 Looking back into my collection and listening to music that has been neglected over the last decade, I have focused on the music of Ian Moss and two acoustic albums. Six Strings (2005) &  Let's Get Together (2007)
There's a lot of other music by Ian Moss and his music was a key to the success of Cold Chisel. The other musician that I have followed post Cold Chisel is Don Walker; more about him some other time.
All good Australian music!
Ian Moss music is usually the more rock and blues style. On these two albums he has very purposely taken many of the previous songs as well as some new ones and stripped them back to basic productions. There's even a wonderful version of Creedence Clearwater Revival's Green River.
While they are classed as being acoustic, there are accompanying musicians but the emphasis is very much on Ian Moss and his acoustic guitar. For instance on Let's All Get together there are a couple of Cold Chisel songs. His version of the classic Cold Chisel number, Flame Tree, is absolutely wonderful. And I still like the original.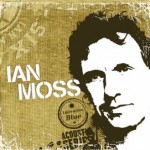 Six Strings opens with three very strong tracks: Telephone Booth, Saturday and Tucker's Daughter. This last song was a quiet hit for Ian back on his 1989 album, Matchbook. On that album it had the full rock treatment and this acoustic version definitely has more a blues treatment.
If you know the Cold Chisel of those songs he revisits, you will appreciate that Ian Moss's new versions are quite different now given that they are minus the roughness as delivered by Jimmy Barnes; which I still enjoy but that's another story.
Both the albums were later re-released under double CD album, called Ian Moss Greatest Hits Acoustic.
There's quite a few Ian Moss you tube contributions online. Here's a few more official versions.
———————————
Tucker's Daughter
Bow River
Saturday Night
Love will carry us along
——————————
Sometime soon I may also look at the music of Don Walker, particularly his short use of the title Catfish for two albums. Ian Moss contributed to some of that work.
Meanwhile I hope this encourages you to visit Ian Moss's acoustic albums – always good to purchase Australian music.
Recommended: rating 8/10
———————————–
Paul Costigan, 12 February 2014.