Notice: Hot News Items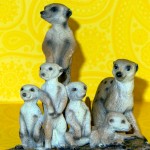 In an effort to keep everyone abreast of the most important current hot news, here are two items recently reported through the media.
One concerns a local incident, and the other from north Queensland. Plus there's two more that have arrived as this post was being prepared.
This is serious stuff. So please brace yourself for the shocks.
First there has been a serious theft in North Queensland – click here for the details
and even more curious
Here in Canberra, there has been a mysterious theft of a rock from the open air 'National Rock Garden'. – click here. (actually it is a line of seven large rocks – not quite a garden).
This is all very upsetting, and signals a break down in society values following the election of the Rabbott government.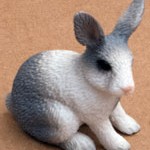 Could this be blamed on the former government's carbon tax, the mining tax and the budget emergency? It obviously will require urgent structural reforms to the industrial relations landscape as well as more emphasis on productivity in the free market.
Where will this end?
————————————
Maybe the 'age of entitlement' has just begun for some.
There's more hot news on the infamous Minister for the large bookcase:  – click here
and just in – there is more hot news – involving the Rabbott and a suitable royal portrait – check this out – click here.
——————————————-
Paul Costigan, 24 February 2014