Review: Music
Geraint Watkins, Moustique, 2014
Geraint Watkin's albums have been few and they have not commanded a lot of attention. I suspect this is because of the idiosyncratic mix of music styles.
This 2014 album by Geraint Watkins has dominated the car stereo for quite a while now.  It is fun to hear the music close up.  This album is recommended if you like this sort of mix.
A note of warning. This album's release was confused by the release of two previous EPs with some repetitions in the songs included.  The two previous EPs were titled: Mosquito Vol 1 and Vol 2.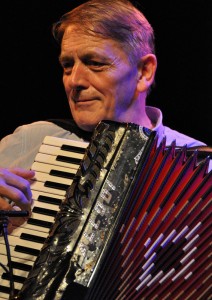 On Moustique, Geraint delivers his best album so far. There is his usual mix of styles such as lounge music, late-night blues, a touch of jazz and the occasional Cajun/country sound thrown in just to add to the variety. This means the tempo changes as you listen. Geraint plays a lot of smaller venues and you can imagine the delivery given the tone of the songs.
However in looking through the online YouTube versions of his songs it became very frustrating as often the audience in these smaller venues just do not stop talking over the music. So I suspect to see him live in one of these smaller places could be quite frustrating.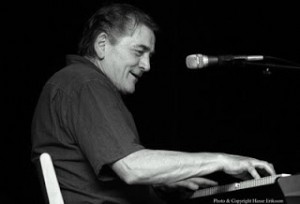 Geraint Watkins is better known in British music circles for his talented work with a host of others, such as Paul McCartney, Dave Edmunds and Nick Lowe and many more.  I have seen several reviews of his live gigs and they have all been positive about the guy's good nature and his great musicianship, especially on the piano.
One Sydney reviewer spoke of an Opera House performance with Nick Lowe and that they did the wonderfully emotional song, Only A Rose. The audience was totally silent! I was not able to find a such a good version of this online.
As with all good music, I highly recommend playing this loud. You will then appreciate the live sounds that permeate his studio albums; with the occasional giggles, grunts and mumbles. All good fun!!
———————————
Moustique – Recommended: Rating 8/10
———————————
Here's a few online songs.
House on the Prairie, from Moustique
It's Easy To Say 'Bon Temps Rouler