Announcement: New Book
Don Watson's new book – The Bush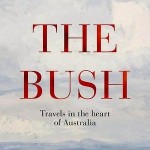 I have read Don Watson's previous books so I am confident that this new publication will be worth putting aside the time to read. Be warned that this is not a small book. So this one is not for the travellers unless you like to carry a heavy tome with you.
There are very good reviews – here's the one from the Guardian – click here.
For more thoughtful comments, here is this from The Monthly – click here.
——————————————
Paul Costigan