Review: Visual Arts
Colour Music at the ANU Drill Hall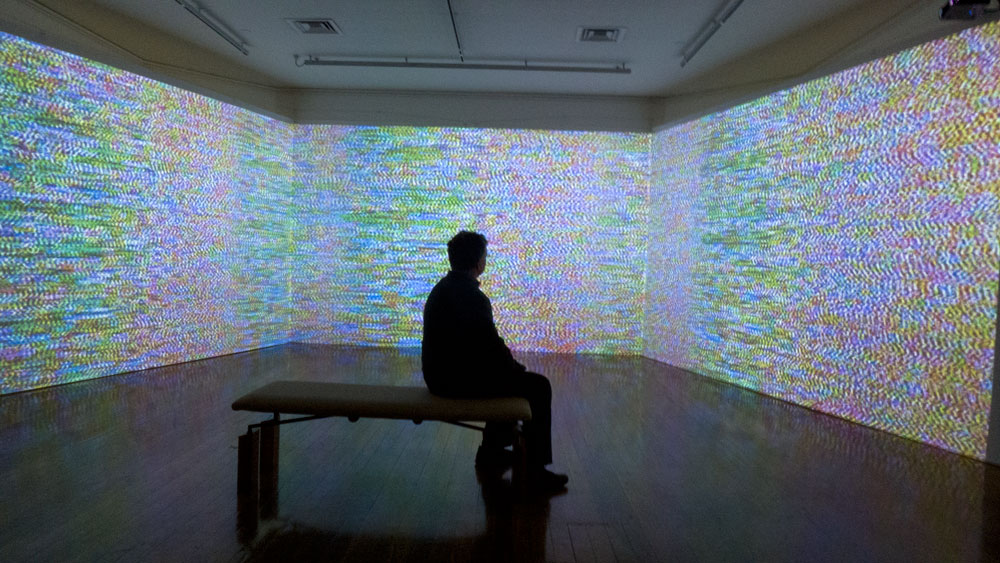 I wandered into this exhibition with some doubts given the title. I have long been sceptical of the direct link that some artists and authors make between music and the visual arts. This is not to say that some visual artists may be influenced by some music or rhythms.
All linkages are possible between all the art forms. What I am sceptical about is that when looking at and contemplating a work by a visual artist, that one can channel and feel the music. It just does not happen for me. I take any visual arts for what is presented on the wall with some contextual knowledge to assist.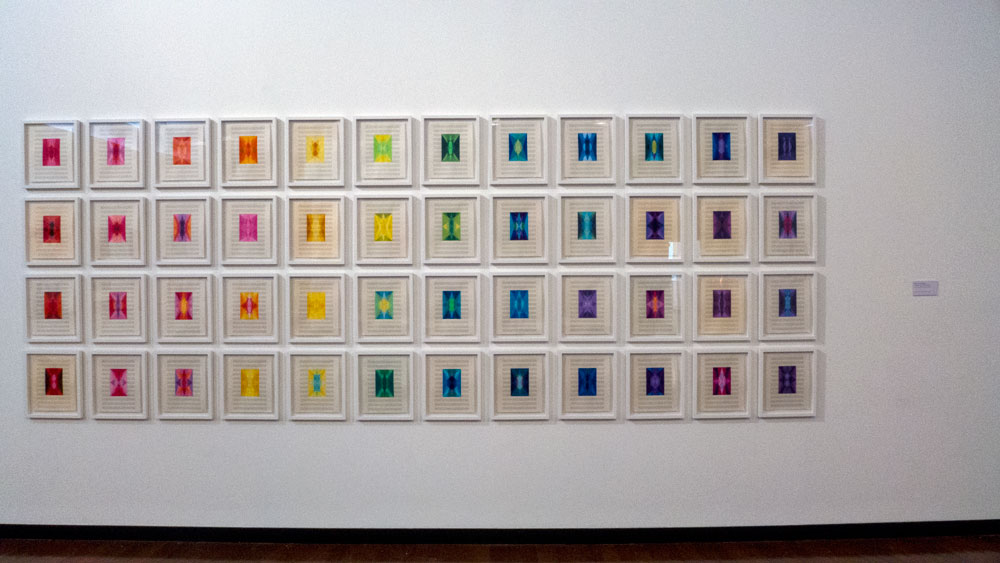 On a side issue, I am a fan of good curatorial information panels, when they are to the point and written in plain language. I am not a fan of those curatorial panels that are written in that condescending tone of curatorial language that tells me how I am reacting to the image before me. I recently examples of these horrible things at the Campbelltown Gallery. Not only was there too much curatorial speak, but it was a tiny font and the offending labels were partly in the dark!! More on labels at a later date – now back to the Drill Hall.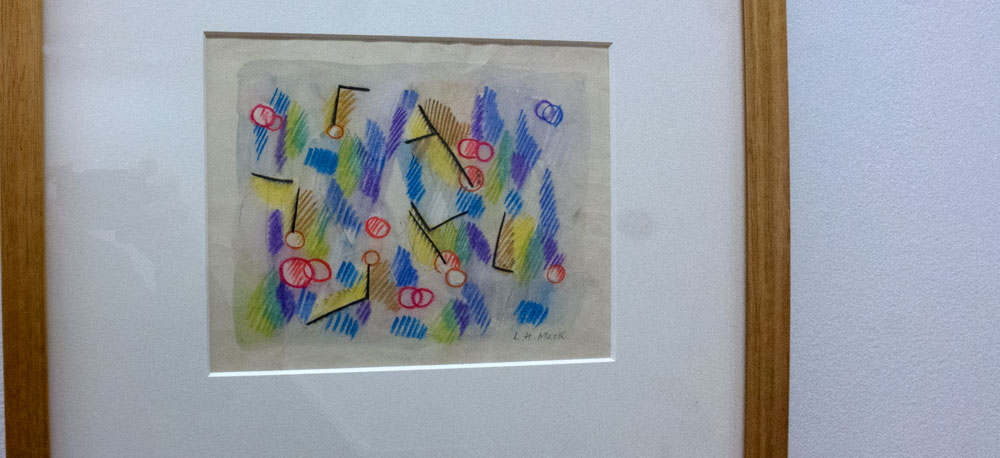 This Drill Hall exhibition has some historic as well as contemporary pieces. It is quite a large exhibition. The ANU Drill Hall Gallery is to be commended for this exhibition and the new directions the gallery has taken under the present management. The comprehensive nature of this curatorial effort is welcomed.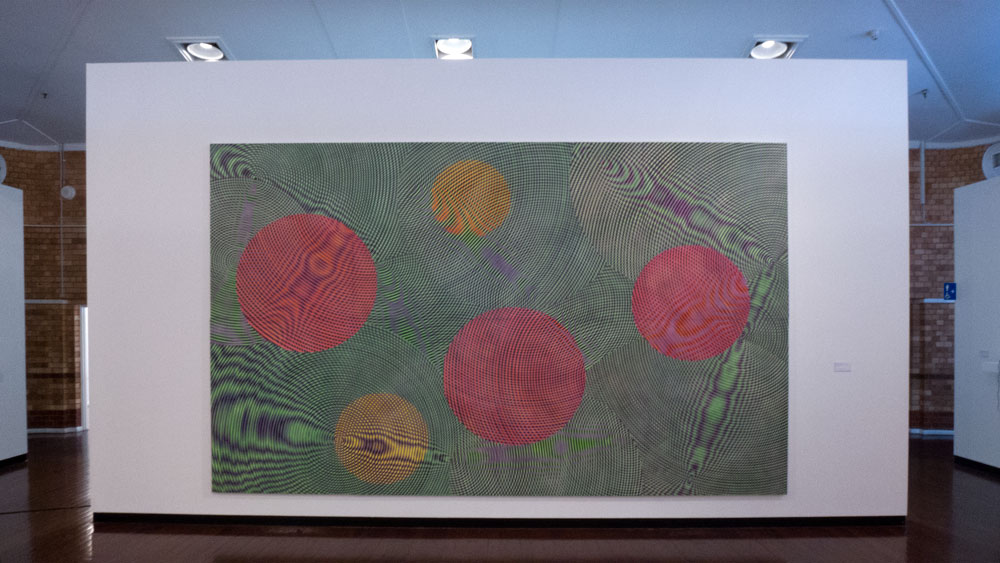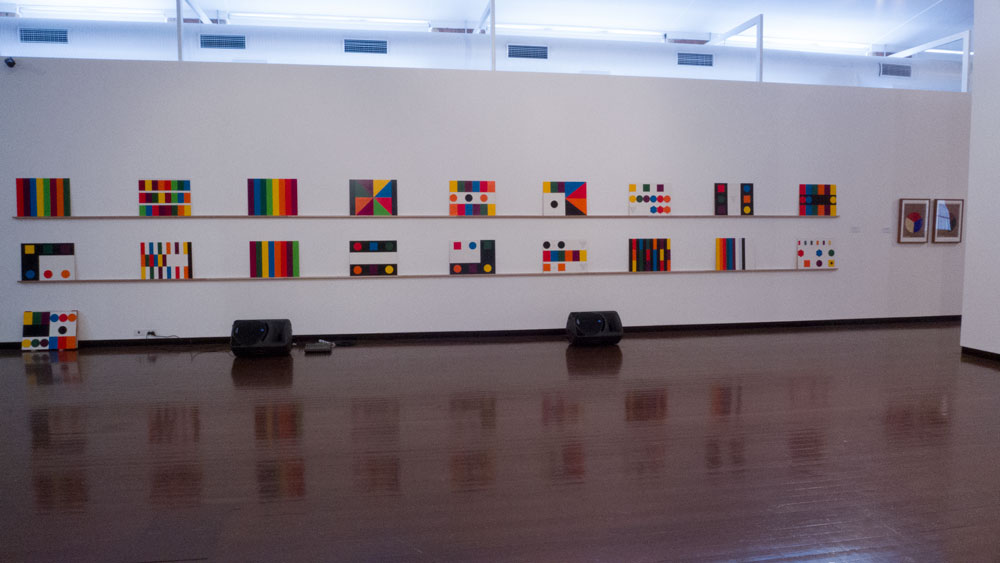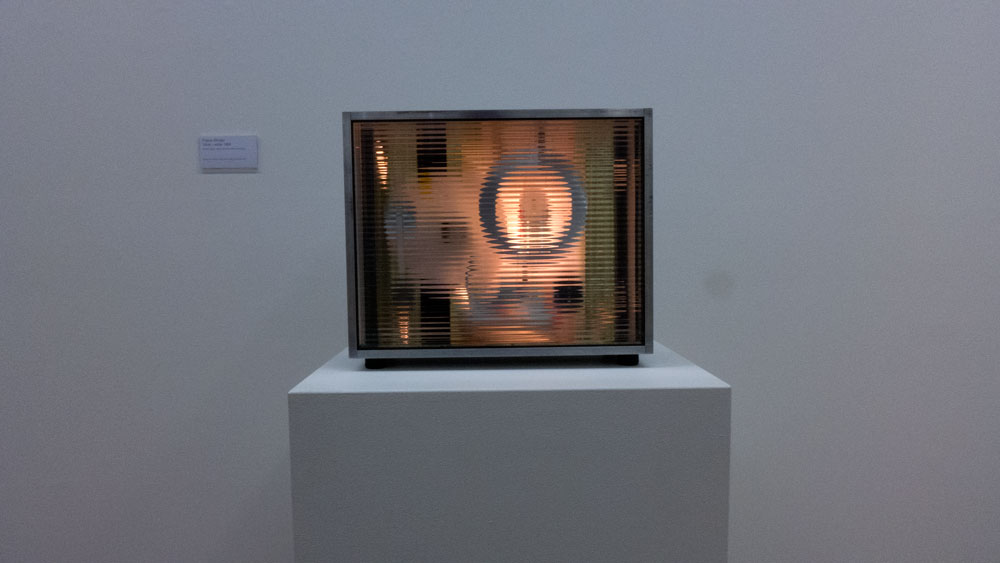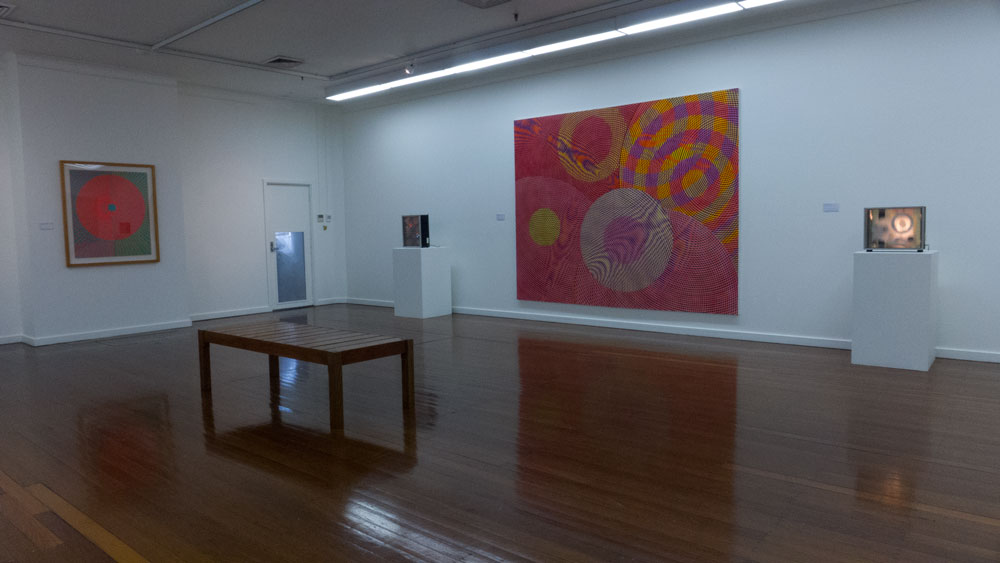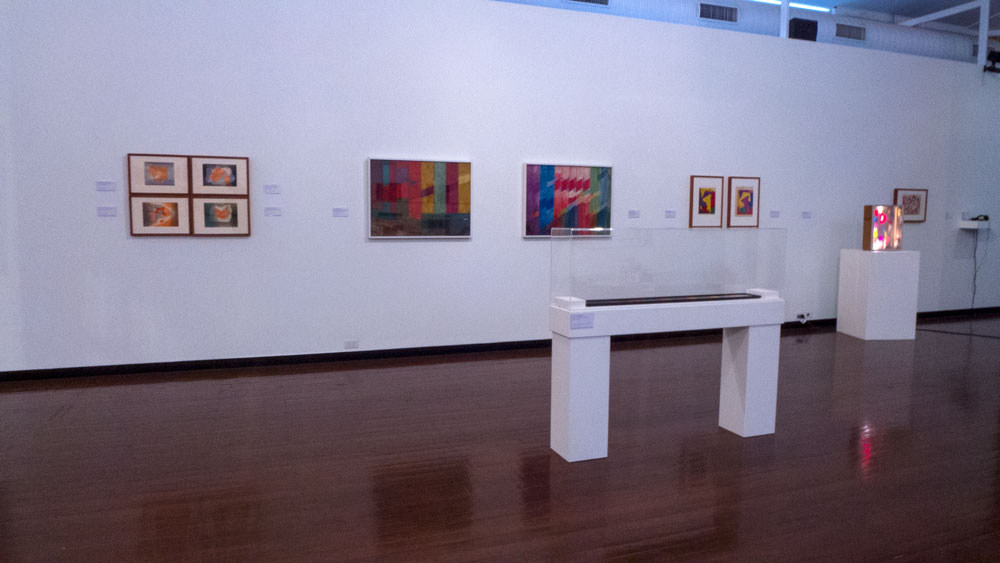 The exhibition brings together the work of many artists who 'speculate on connections between pictorial form and pitch, harmony, movement and musical notation'. While this may work for many, I enjoyed many of the works but did not make too many of the connections to music or other rhythms.
There are historical works by Roy de Maistre, Ludwig Hirschfeld-Mack, Jozef Stanislaus Ostoja-Kotkowski as well as more recent works by Frank Hinder, Botborg, John Aslanidis, John Nixon, David Sequeira and Cathy Blanchflower and Tony Oates.
I am aware that several key visual artists have made this connection between music and their art works. Wassily Kandinsky is an artist that I love but not because of the link to music. I just love to take it in and go where ever the works take me in the moment.
A local reviewer, Sacha Grishin, was very enthusiastic about the exhibition and all the artworks within. click here. I share his enthusiasm for the exhibition, but not so much for the experiences he believes the audience will enjoy. Some of the works are very academic and do not do a lot for me. They remain interesting and I enjoy observing what these artists are attempting to convey. But this it for me – then I move on without much residual pleasure or memory.
Despite all the sceptical words expressed above,  I do recommend a visit to this exhibition and that anyone interested in any of the visual arts are urged to spend time in the gallery to experience the complexities of messages conveyed. You never know your luck, you may get far more out of this collection than me.
——————————-
The gallery has some quality information online with links to more information on the artists – this is a good thing – click here.
The exhibition is closing 28 September 2014.
—————————-
Recommended: Rating 7/10
—————————
Paul Costigan, 15 September 2014