Review: Visual Arts
Reformation: at White Rabbit Gallery, Sydney, till 3 August 2014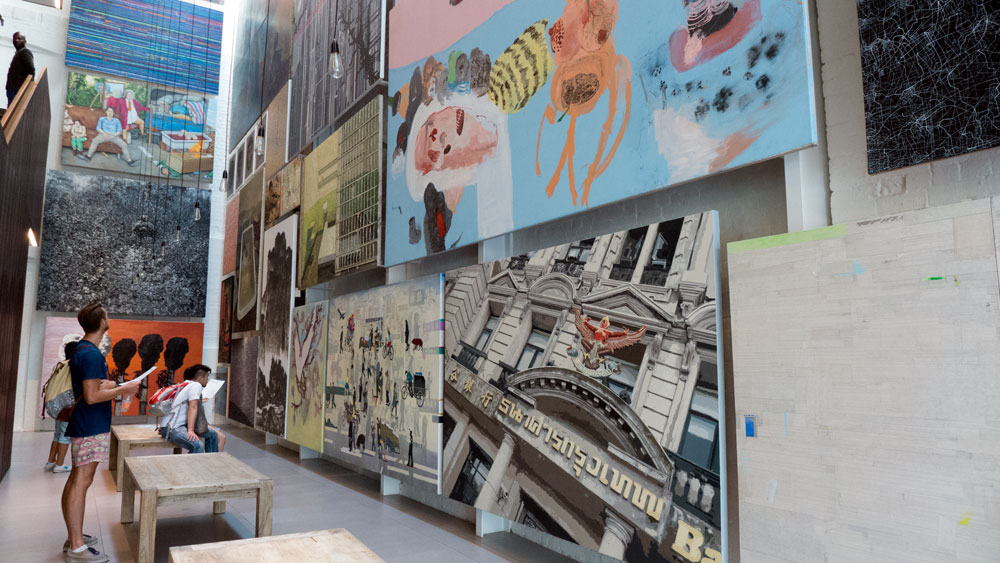 I have raved previously about the wonderful private collection gallery – click here.
I stand by all those comments. The White Rabbit Gallery is a must see for anyone interested in contemporary arts. It is a permanent site for visual arts equivalent or better than most biennials. Exhibitions are changed twice a year – so you need to check when that is as the gallery shuts for a couple of weeks for the change-over.
As an introduction – read the piece in Broadsheet – click here.
Here's a good review from John McDonald – click here
From the White Rabbit site – here's their promotion – with my photographs of the galleries and the current exhibitions.
Reforms are the trademark of modern China. Few nations have changed so much so fast, or been so traumatised in the process. In the 1890s, an emperor who ordered Western-style reforms was overthrown by his courtiers. In the mid 20th century, the Maoists reformed China by force, killing all who stood in their way. When that project failed, Deng Xiaoping launched a counter-reformation, easing the Party's grip on people's lives and "opening up" China to the world.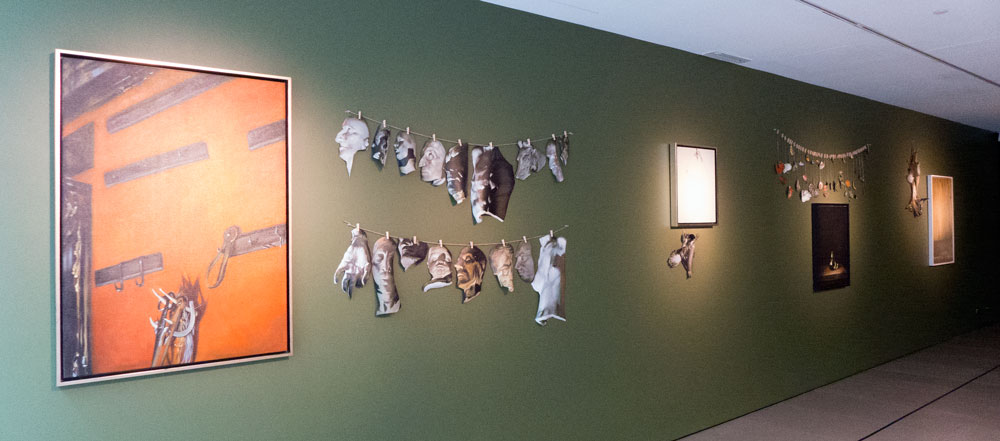 these were still life images, except the objects has been taken out of the frames.
Artists revelled in the change and in the freedom to try new things. Contemporary art was alien to China, its idioms and vocabulary borrowed from the West. But its boundless possibilities fired their imaginations. With energy, wit and finesse, they set about taking contemporary art to the limit—and teaching it to speak Chinese.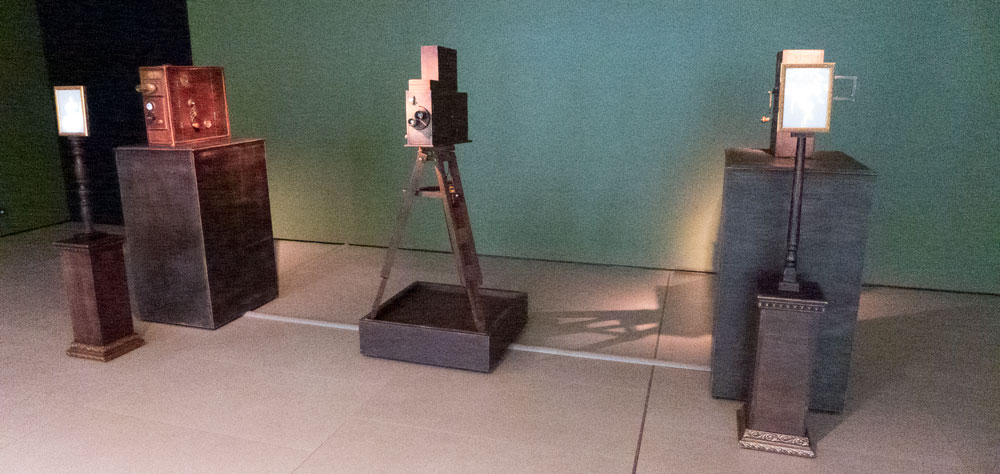 these were wonderfully crafted contraptions to do with light and moving images.

Today China is home to a creative re-formation that is making waves around the world. It draws inspiration from classical calligraphy and the European masters, Taoism and the Internet, Shanghai street life and global business, kung fu and genetics. Some artists are reinventing traditional Chinese forms using video, plastic and robots. For others, the message is all that matters—their artistic language is a global one, with hardly a hint of 'Chinese'.

(below) that floating castle thingy – was totally made out of leather!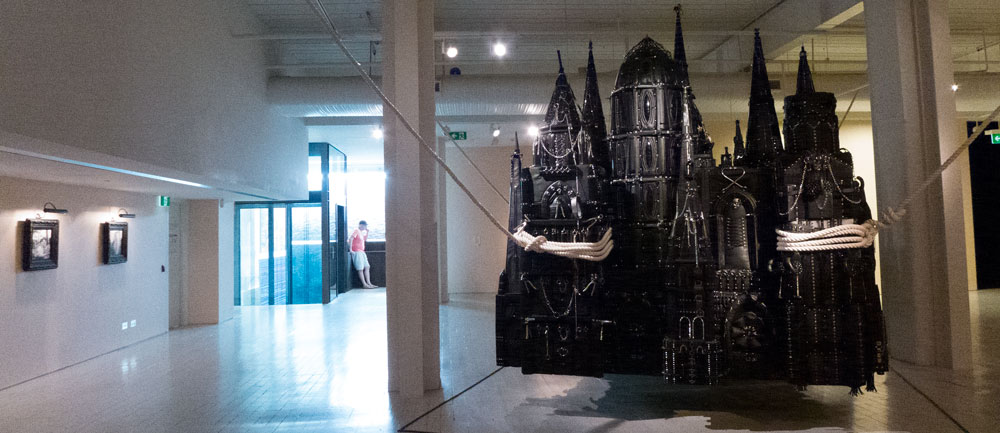 REFORMATION explores the cutting edge of this vibrant scene through more than 50 works, including painting-sculptures, mechanical art, sensor-linked videos, and installations on an architectural scale. Most have never been shown in Australia, and many were created in the past year or two. Here under one roof are the best of China's new contemporary artists: confident, audacious, commercially savvy, the boldest experimenters in what the head of China's national art academy calls "the most experimental country in the world".
and some more photographs – this exhibition requires time as there is some intriguing pieces, as well as some that are OK.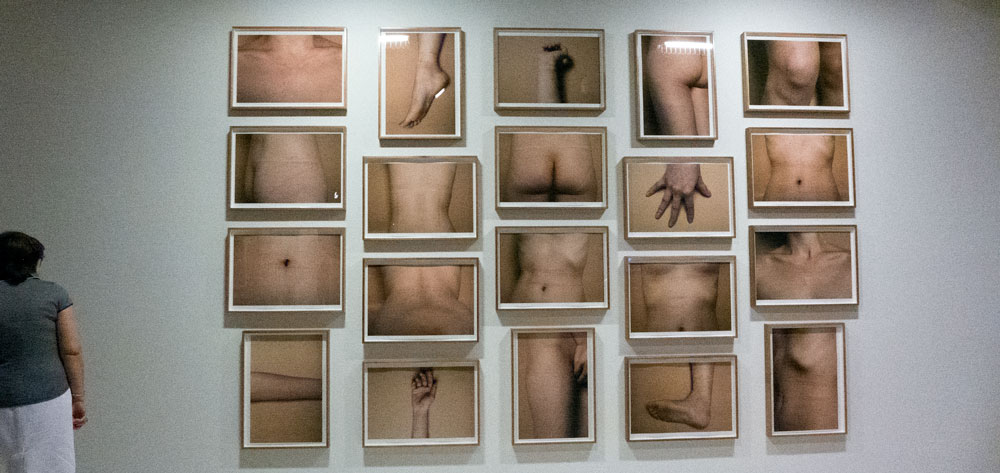 (Below) scene from the main video.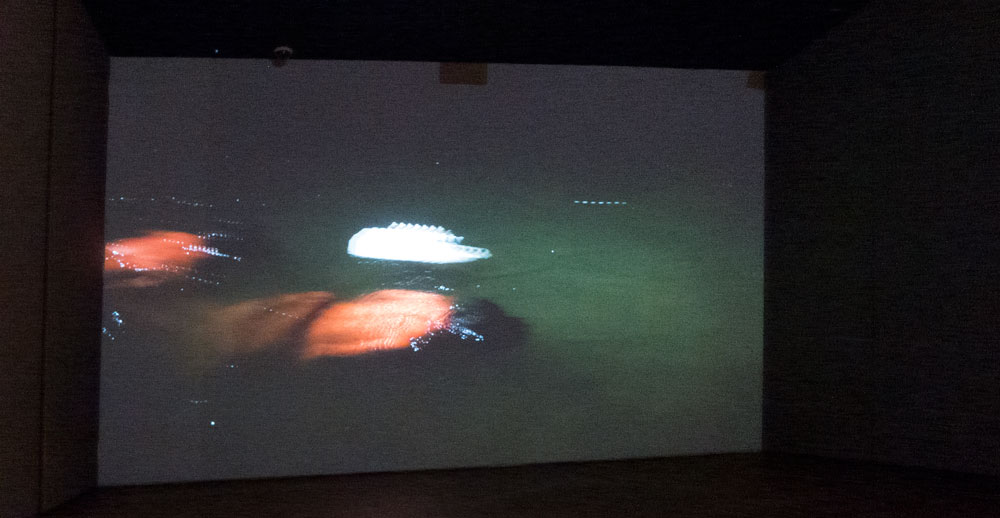 (above) These are real students who were totally interested in the art.
(below ) this was one beautifully subtle artwork!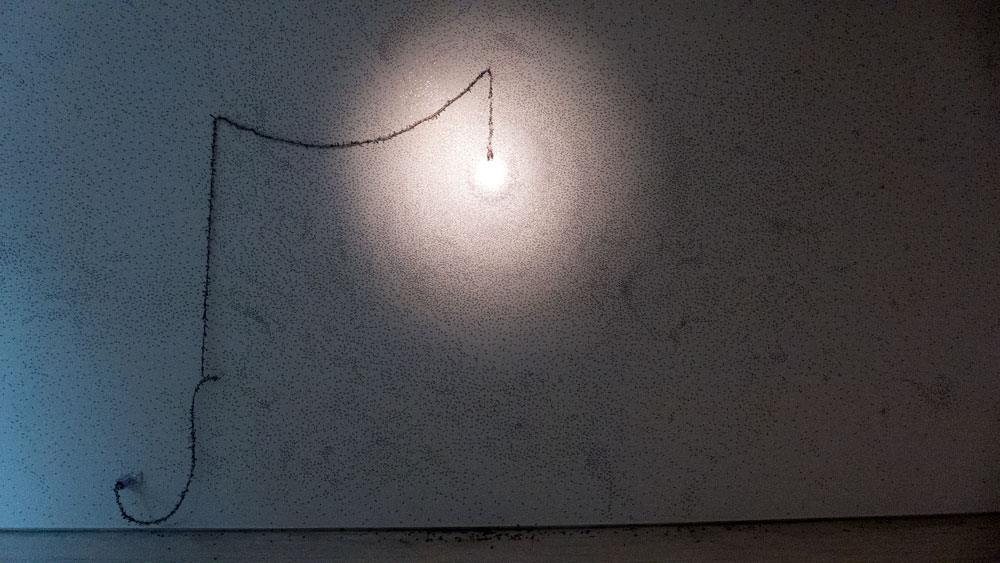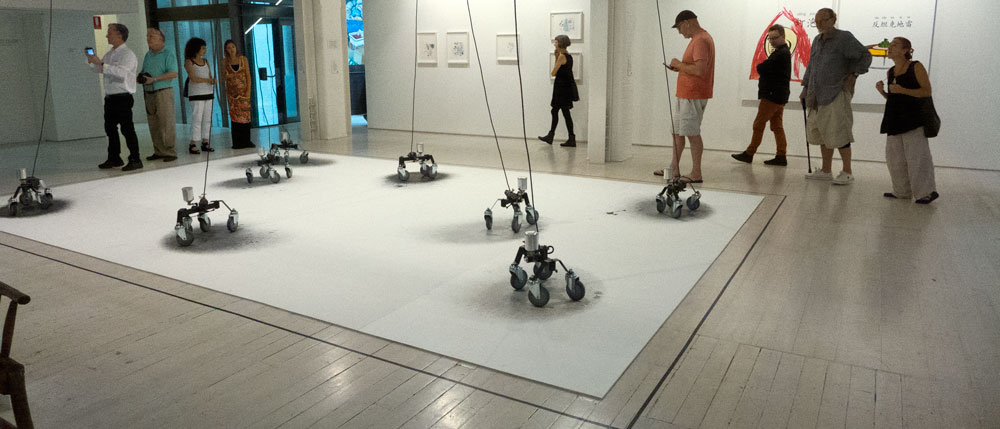 and below  – the person looking at the screen is not a real person  – he is the artwork. The guy killing himself laughing has just realised that the person he was standing next to  – was not real.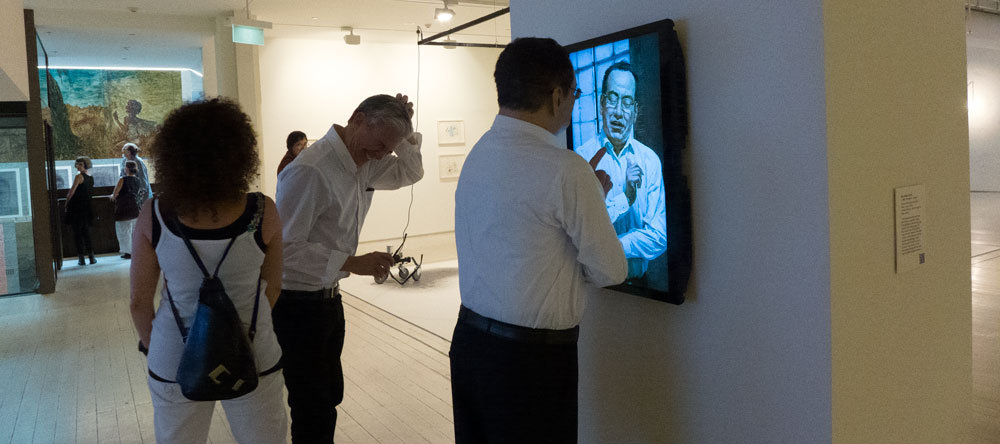 nope, this one is not real either!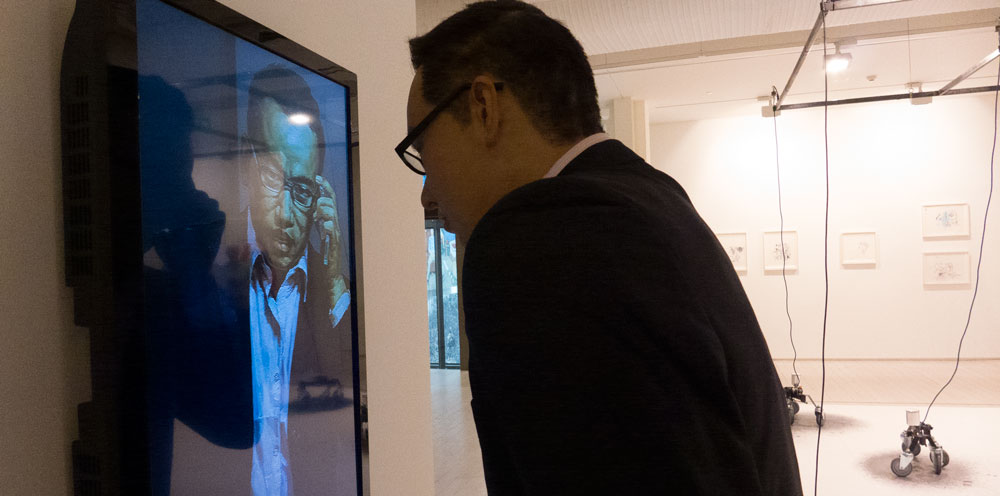 below – a view of their cafe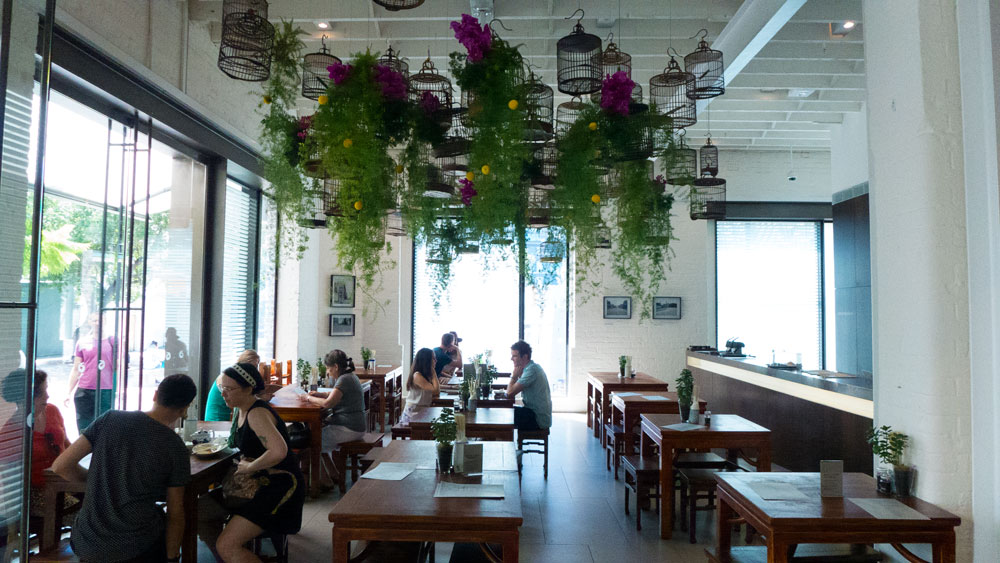 Reformation: at White Rabbit Gallery, Sydney till 3 August 2014
 .….….….….….….….….….….….….….…
recommendation:  Rating 9/10 (worth a second visit)

—————————————————————–
Paul Costigan, 22 March 2014