A Dedication
for all those lying bastards out there!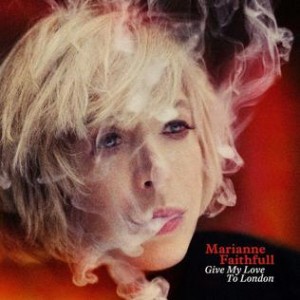 Marianne Faithfull has delivered yet another album, Give my Love To London (2014), with loads of emotions underpinning some powerful lyrics. (a full review to follow)
One song, True Lies,  is obviously based on some of her own relationship experiences. However her lyrics  point the finger at people any of us have been unlucky to have known.
The subject of the Marianne Faithfull song could be a host of individuals, some from personal relationships as well as those who some of us have had the unfortunate experience have having to deal with through work. They lie , they know they lie,  they lie to their friends, the lie to those they do business with  – and they lie to themselves. True Lies.
There's a message here for those who deserve to hear it!
——————————————–
Spun so many lies
You thought that they were true
a veil over my eyes
never knew the real you
Oh true lies
From your twisted little mind
True lies
You ran me round so many times

The spider and the fly
Lies had caught me in the dark
Your soul was dead inside
when you lied with all your heart
True lies
From your wretched little mind
True lies
You turned me round so many times

The one who has been wronged
Is always the last know
The one who breaks the bond
Is the first to go
I trusted you but still
The place you live cannot be found
The sorrow that you've caused
What goes on will come around

Spun so many lies
You thought that they were true
A veil over my eyes
I never knew the real you

True lies
From your twisted little mind
True lies
Always crueler when you're kind
True lies
From your treacherous little mind
True Lies
You ran me round for the last time
———————————————
Paul Costigan