Review: Visual Arts
William Kentridge at the National Gallery of Australia, Oct-Nov 2013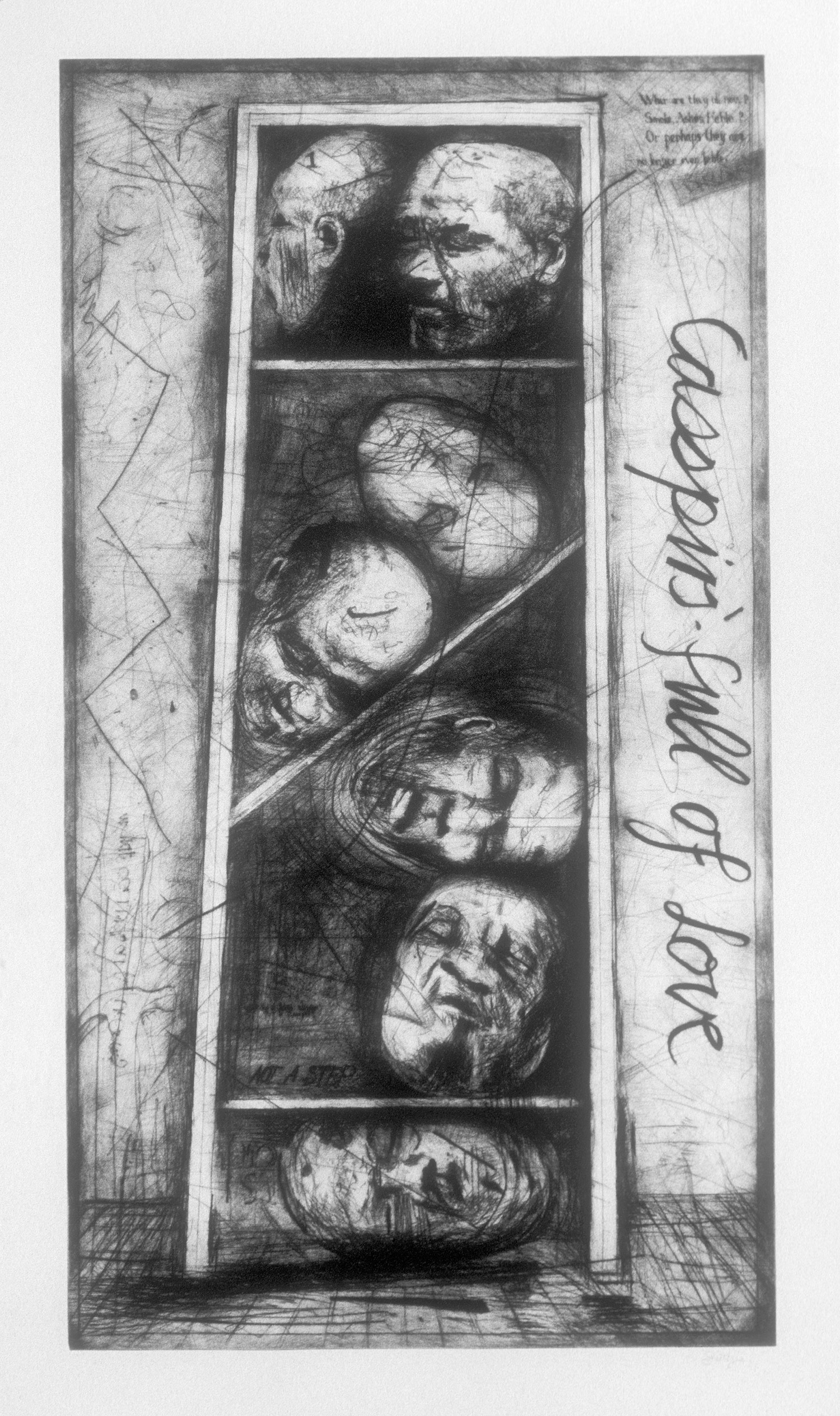 William Kentridge is an artist I know not well. I had encountered his various prints and videos at venues all over the world. Was always intrigued by many of his drawings and prints.
Interest was triggered when I saw there was an exhibition, Drawn From Africa,  at the National Gallery of Australia, Canberra. Along I went with no real preconceptions.
Glad I did. The exhibition occupied several rooms. It was not large. The gallery was quiet as it was between 'major exhibitions'. (more on that)
No entrance fee. I like that.
I will be returning to have another roam.