Comment: the resignation of Kevin Rudd
former Prime Minister resigns, at last.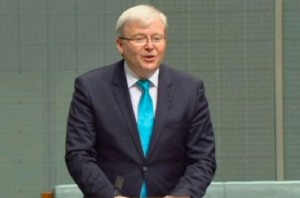 Last night I happened to be online when the former Prime Minister stood up in Parliament to resign and to leave office.
There were lots of kind words and some hinted at the troubles he had caused but most were polite and positive about his contributions in public life.