Review:
Visual Arts
A review of textiles as seen at CRAFT ACT November 2013
It has been a while since I wandered into the exhibition venues of Craft ACT , the local craft council. On the main walls was an exhibition "Art Quilt Australia: people, place and nation".
I stopped at the head of the exhibition and took it all in.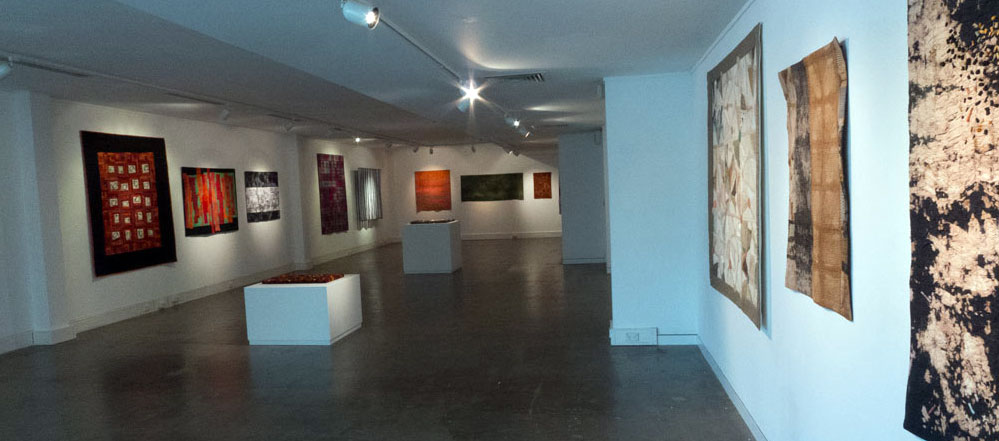 It looked to be a variety of styles and quite a spread of takes on the theme.
For some reason down the other end to the left, with quite a strong light on it, one particular work took my attention. So looking quickly at the others, I made my way down to the far corner.