Comment: Scotland and the vote for Independence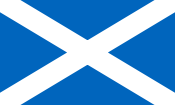 I am probably like many Australians who for a long time ignored and then wondered what the referendum in Scotland is all about. Curiosity took me to reading several online articles that provided some very thoughtful insights for those interested in the great democracy experiment. Here's the background – click here.
As with several commentators, I have concluded that this is a clear case of people saying enough is enough and that they still hope for something better. No matter what the outcome of the vote, all the power elites in England are on notice. The English power club has fought a dirty campaign of fear and have the full backing of most of the stream media.  The banks and the corporate ruling classes get angry when people dare to want seek a government that has a focus relevant to the electorate.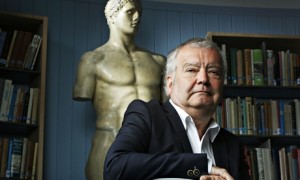 The first positive case for change that I read was written by Scotland's leading historian. His argument reflects the concept that the English government had betrayed the people of Scotland and had become alien to the voters, so they are now looking elsewhere to have something more democratic. Click here for that piece in the Guardian.
There are loads of cases today whereby a power group will take over a country, a state, a local government or even something simple as a professional or community association. Their agenda is to run the thing to suit the purposes of those in control and their backers. We have in Australia a political system that has thrown up this form of government for many years now. The latest version happens to be the more extreme. We also have several state governments that have proven themselves to be totally corrupt in their use of the positions they hold. They may at times come out with caring and sharing rhetoric, but in the end they lie and they use the whole political system to privilege themselves and their corporate supporters.
This form of corruption permeates our society at all levels. I can name several not for profit associations that have headed in this direction lately. Sometimes it is about self promotion, at other times , despite any rhetoric, it is about using  the profile of the larger group to advantage themselves.
In the case of the Scottish peoples possibly saying enough is enough. The English commentator George Monbiot has uploaded a good article that outlines the current situation and does a good job of reminding everyone of the lies and corruption that has brought about this hope for something better. click here for that article.
I very much like the though that a vote yes in Scotland may just wake up the English to bring about change as well.
A Canberra journalist has written a good overview of the situation – click here.
———————————————-
Paul Costigan, 10 September 2014