Review: Public Art
The Australian Monument to the Great Irish Famine,
artists, Hossein and Angela Valamanesh, 1999
I came across this wonderful piece recently when walking by the old Barracks site on the way to something else.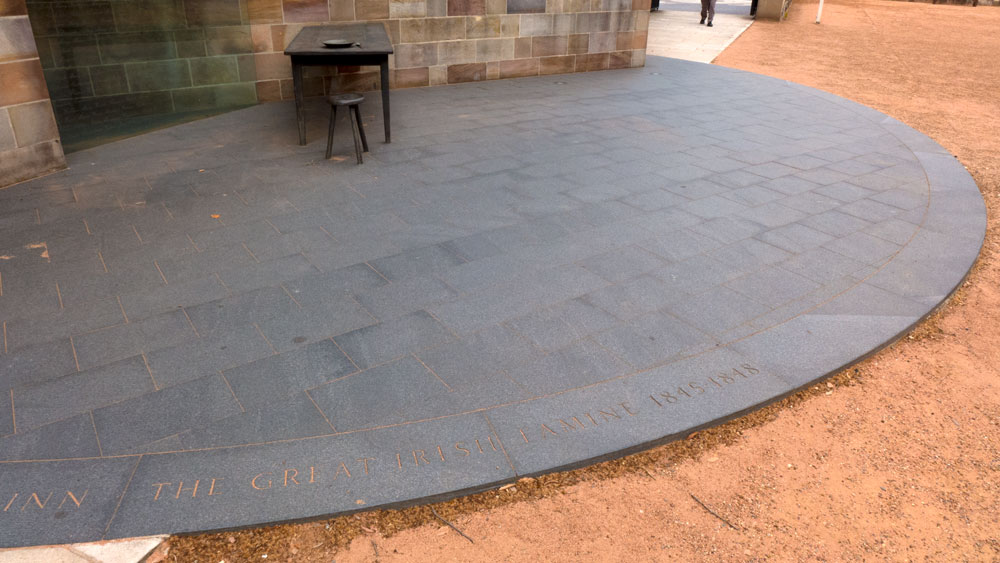 I have to admit to a full Irish background. As far as I know the many branches of what became my family were Irish who variously arrived in Australia mid to later in the 19th Century.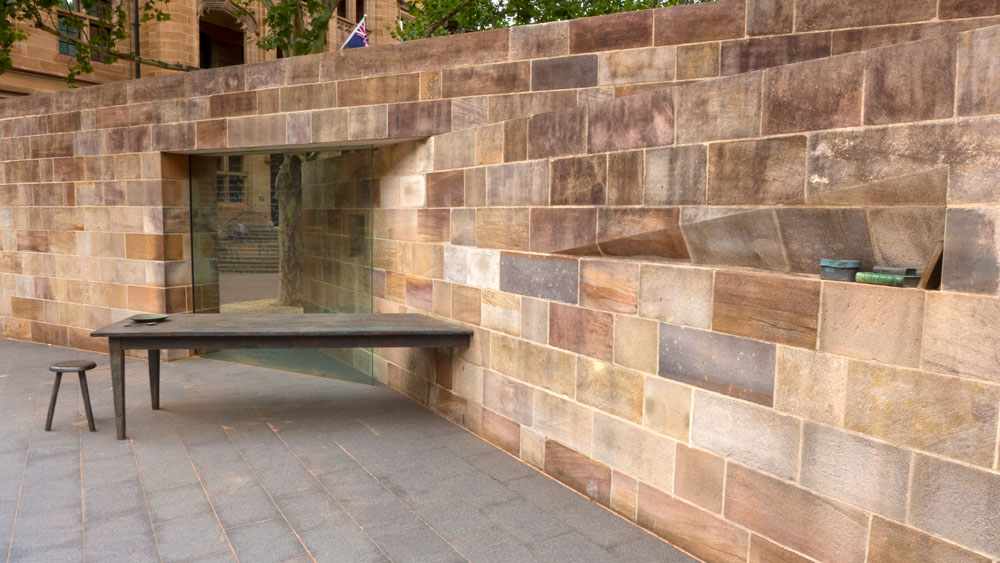 The artists responsible (above) for this quite moving work are Hossein and Angela Valamanesh. The work is so simple. It beautifully deals with the story of the women who found themselves plonked on the other side of the globe and now totally dislocated from family and friends, many of whom would have likely died during that dreadful Irish famine of 1845-1848.
Have read of the artist's vision. It works. It is worth a trip across town next time you are in Sydney to walk around it and to stand and take it in.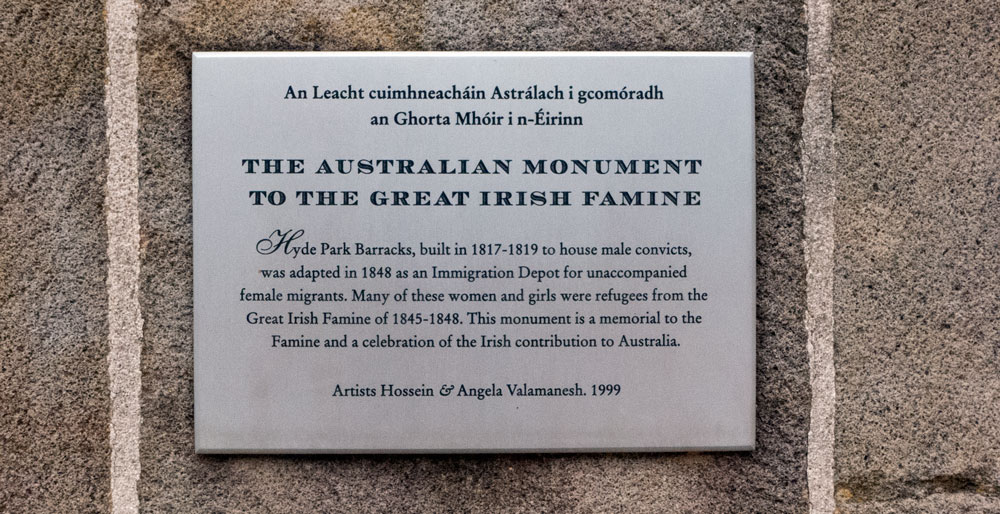 and make sure you see both sides of the wall and therefore both sides of the table.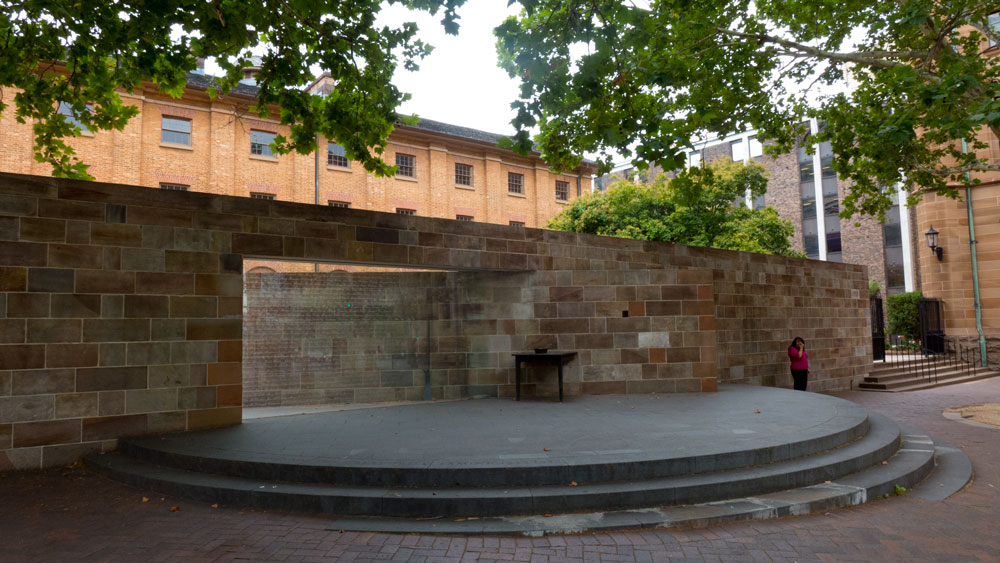 and there's that nook with a domestic tool leaning on the wall.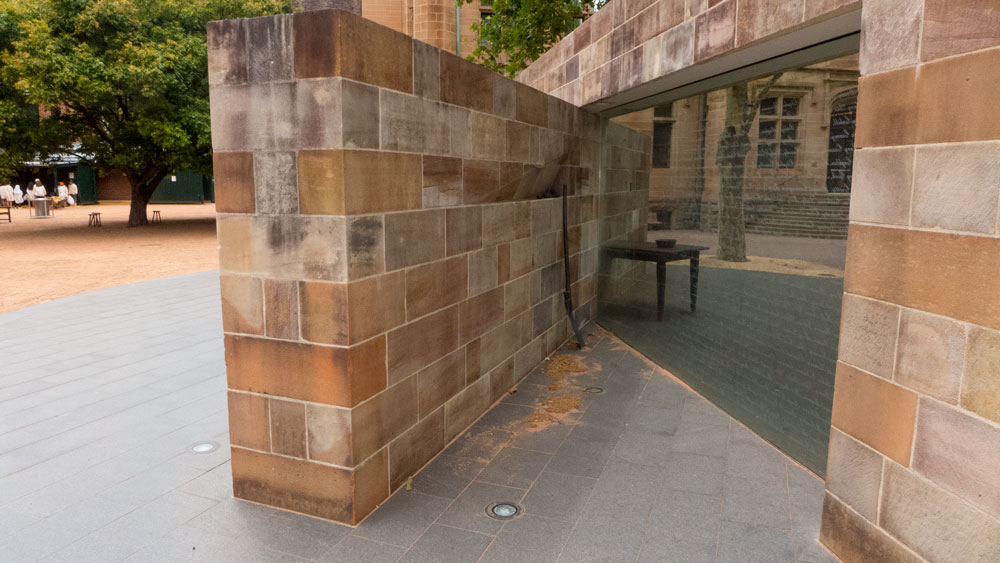 and not far away is a tree with some stools to sit on to hear the sounds of the Irish as put together by Paul Carter.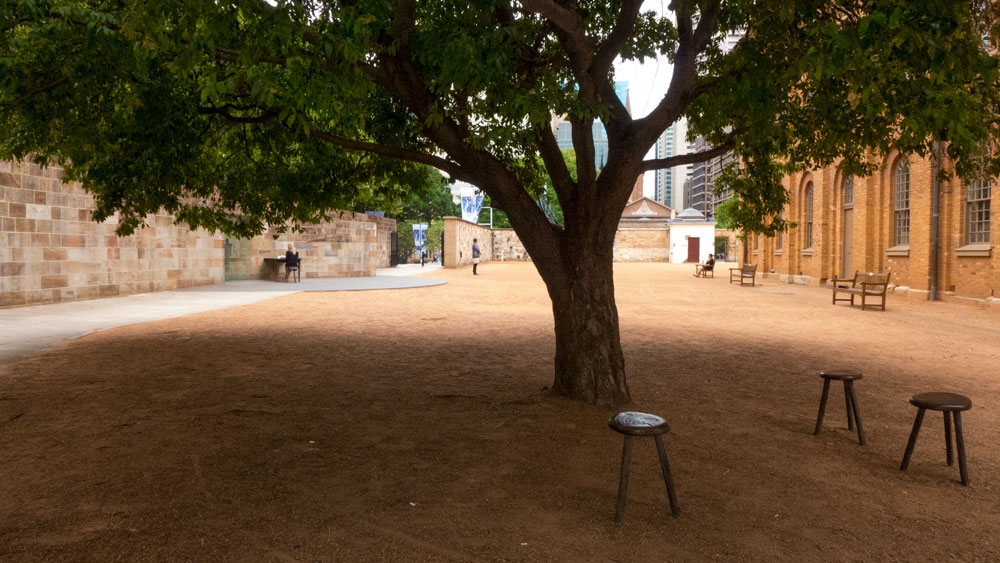 and yes it is a table, so do not be surprised if someone shows up to sit in the sun and to read their paper.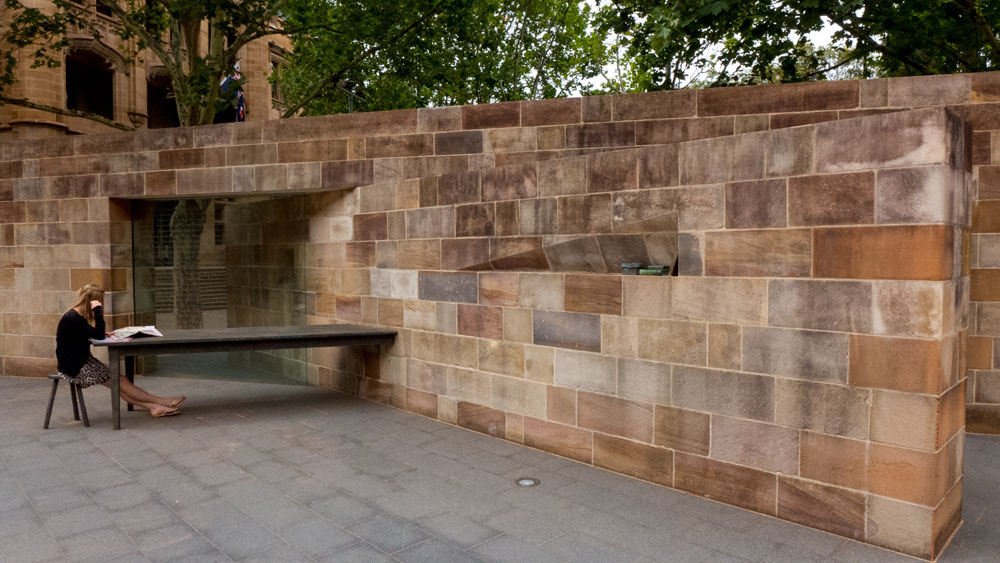 and while you stand and ponder the numerous issues around that famine, people with weight problems will pass by not thinking about famines.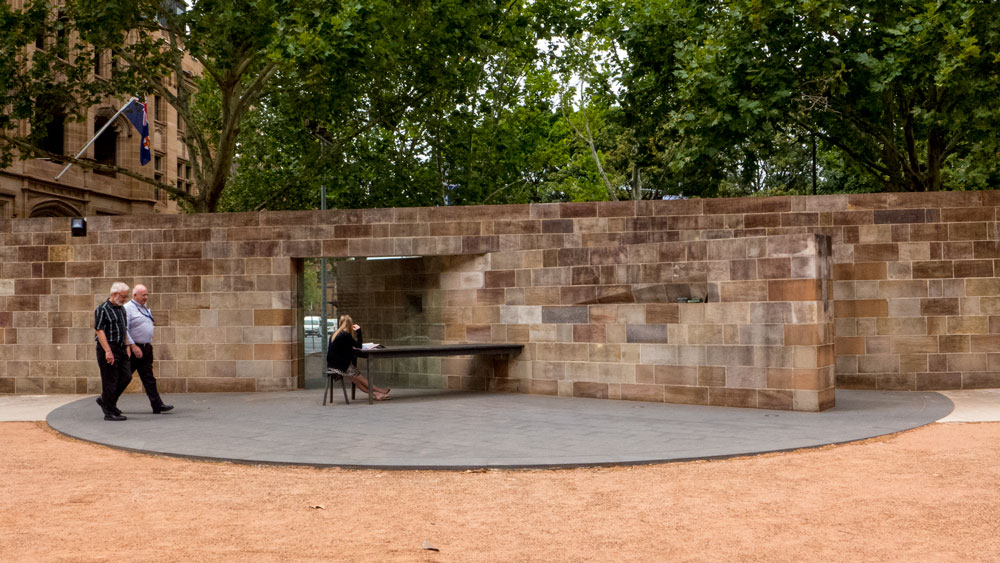 for more on this very successful (yes I am of Irish) piece of public art (memorial) – there a website: here it is.
 Recommended: Rating 10/10
This work is a beautiful and very moving thing to behold.