Bureaucrats doing what bureaucrats do..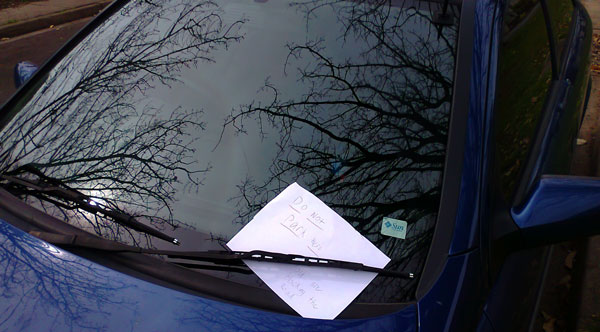 The other day we ran a set of small stories on urban issues – one being about student parking and how it has become a nuisance in the streets near the school.
The government roads people had installed signs to restrict the parking along one street and we commented on the placement of those signs with some having double arrows – some having single. The whole mix of signs did not make sense. We thought it was as a result of bad planning or maybe they ran out of signs for particular spots. But no
This post was also posted elsewhere – and it was one of the comments that stunned us.
Bureaucracies really know how to stuff things up. The story tells itself:
As a resident of the street in question, I can agree with the comment that the street signs are extremely comical though the author has said that they must have run out of double arrow signs and put up single arrow signs which allow students to still park in pockets of the street.
When in fact, after receiving complaints from a small number of residents we started receiving letters from Roads ACT in 2015 asking to vote on whether we wanted the street to be a no parking during school times zone.
We were told over and over again over the 2-year process that the vote of the majority of residents would be heeded.
21 out 45 residents only voted for parking restrictions. Rather than sticking to their word of majority rules the intelligent staff of Roads ACT decided to erect no parking signs outside the 21 residences that wanted parking restrictions (2 of these residents have since backed out and have had the signs removed) and the majority remainder did not get signs.
This meant that over 30 signs were erected in the small street and when one house might have no parking during school times the two houses next to it have no parking restrictions.
Comical? Yep, it's a joke.
And has achieved no changes to the cars parking on the street but It has been an entertaining process to follow with such a ridiculous outcome.
Would be less entertaining if we were ever told the amount of tax payers money that went into this farce