Review: TV Series on DVD
The Politician's Wife.

(1995)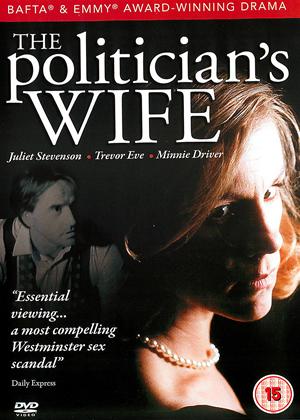 Juliet Stevenson has been a face I have noticed and her acting has always been a little intriguing. It was while I was enjoying The Village that I observed her again in a key supporting role.
It was time for bit of research. I liked what I was finding. Juliet Stevenson is indeed an interesting actor, and has been an activist for social justice issues.
One line of inquiry led me to a three-part TV series, The Politician's Wife. Originally made in 1995, it has recently been published on DVD.
This is a totally recommended series. It is difficult to review it without giving too much away. I came to the series without any background outside a star rating online and that it starred the Juliet Stevenson.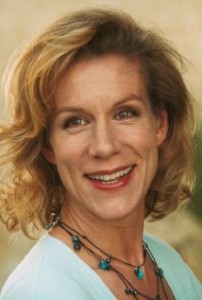 The title is the biggest clue. This about the wife of a Tory politician in early 1990s, post Margaret Thatcher. The husband politician has been caught by the newspapers in an affair and then we see how the "party' reacts as it pulls out all stops to ride out the storm.
The Party is an old boys club and everything must bend to ensure that the party survives. The wife is expected to be calm, and to consider the party above all else. She does. But as she comes more aware of how she is being treated, that her role is to be the obedient wife at all costs, and how many lies are being told, she slowly decides that someone has to pay!
There are several layers to the story. All very intelligently interwoven.
I recommend that you watch the three one hour episodes in one session (three hours), or at least in a short a time as possible. The story evolves slowly and as the plots thicken, they are best taken in quickly.
Juliet Stevenson is great. The cast has many faces you would have seen in British programs.
————————————
want more?
A bio on Juliet Stevenson – click here. Or the Wikipedia entry – click here
The Guardian recently did a background piece on her – click here
and a good interview in the UK Telegraph – click here
and finally her stepson is in a band called: Sam Lee and Friends – click here.
see also The Politician's Husband (2013)
————————————
Recommended: Rating 9/10
————————————
Paul Costigan, 12 March 2014