Review: TV on DVD
The Bletchley Circle – seasons one and two.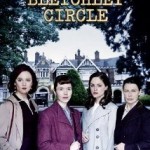 In the vein of fictions about people who find themselves undertaking detective work to solve a crime that others do not see, I can thoroughly recommend this TV series. Both season one and season two are now available on DVD.
This is not quite Sherlock or Poirot, who are semi professionals detectives who spend their time helping authorities. This series is about a group of women who somewhat reluctantly take on the sleuthing, sometimes at their own peril. There's suspense, good fun and great lines as the women deal with their world of men. (Things have changed?)
These women served in the super secret world of Bletchley Park during WWII. Each has particular specialised skills that delivered miracles in code breaking during the war.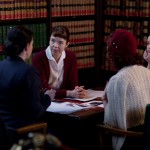 Since then they have not been allowed to talk about what they did to anyone except themselves. Their skills are amazing but in post war Britain there was no more use women as society had defaulted back to men in work and women doing the other fluffy things.
It was indeed strange that it was these code breakers, many women, who having shortened the war possibly by years, had to remain unrecognized publicly with their existence kept secret right up to very recently.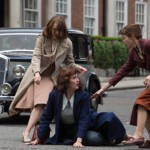 In the first series, while living out a 'normal' life, one of them realises that something is wrong as she spots a chain of nasty events that was following a pattern. She brings the others together to crack the crime. It is all very English post war and portrays how the women were working, despite the systems around them, to seek out individualism and some liberties. (Things have changed?)
The programs could have easily become twee or clichéd. They do not. The suspense builds and the character development is engaging.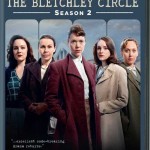 The second season follows from a point years later. The first has one story over the mini series. The second has two stories. Allow me to totally recommend this whole set. They are very clever and always entertaining. Great characters. I hope there will be more.
—————————————
Recommendation: Rating 9/10
—————————————-
Paul Costigan, 25 March 2014