why do people make a fool of themselves?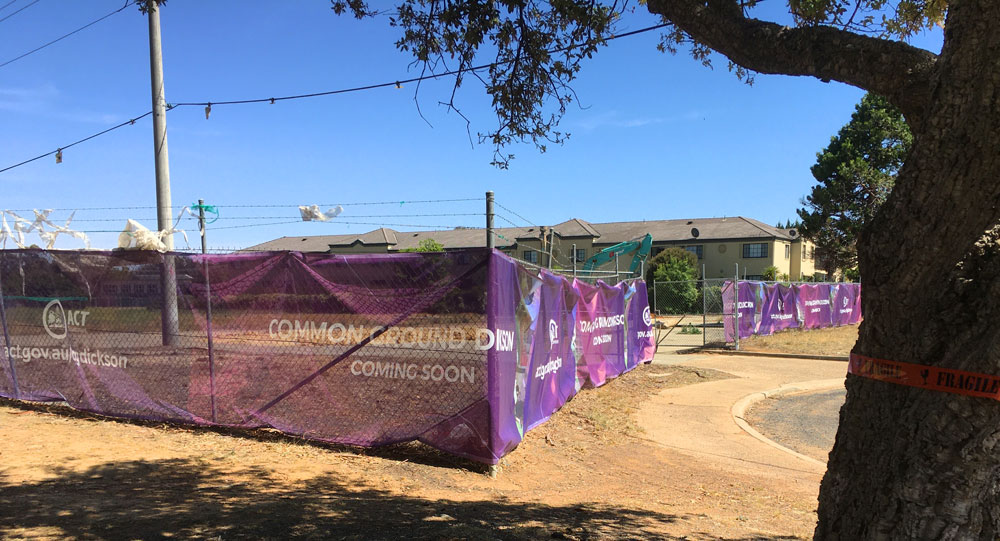 A couple of week ago I posted on Common Ground and mentioned the chair Stephen Bartos.
He responded with an angry and confused email to the editor of City News.
When such people get too close to government, all sorts of silly things are said when they are questioned about their behaviour.
here is his letter:
Common Ground not on a 'green space' 
A COLUMN by Paul Costigan in "CityNews" (July 2) about the proposed Common Ground development in Dickson is incorrect in numerous respects.
Argyle Housing Ltd is not the parent body of Common Ground. Some years ago Argyle was appointed by the ACT government to provide tenancy services (rents, bonds, maintenance etcetera) at the Common Ground development in Gungahlin.
Northside Community Services provides welfare support to social-housing tenants at that same site.
The development at Gungahlin was built by the ACT government, part funded by the ACT and Australian governments, with strong backing from philanthropy, especially the Snow Foundation. The Common Ground Canberra organisation was a key player in lobbying for the development to be built.
Common Ground began in New York. Some years ago its founder, Rosanne Haggerty, was a thinker-in-residence in Adelaide.
From there the model spread to other cities around Australia. Its approach to providing high-quality, safe and supported accommodation has been shown to work in ending chronic homelessness. It is not, as claimed in the article, Argyle's model.
Other parts of the story are also inaccurate. The development is not in a green space – it is being built on a cleared block where a previous building was demolished. Costigan should visit the site – nothing could be further from "precious green spaces". It is not eight storeys. It is not designed to lead to more apartment building. It will not lead to any loss of community facilities – quite the opposite, the Common Ground building will contain community spaces and social enterprises that employ previously homeless people and serve the local community.
There is no "Common Ground management". Everyone involved in Common Ground is a volunteer. Common Ground is a community based organisation that encourages partnerships between government, community organisations and the private sector to solve homelessness. Common Ground receives no benefit from the development and the previous land-swap deal.
Stephen Bartos, chair, Common Ground, Braddon
——————————
a short response
What the response from Stephen Bartos, representing Common Ground, demonstrates is how hard it has been for residents to deal with the consistent and annoying alternate facts and misinformation about what the government and others are planning for Section 72 Dickson.
His response is vague and contains all manner of diversions and alternative facts.
The political processes of plonking Common Ground onto this community site continues the unfortunate attitude by those involved towards the aspirations of inner north residents for community and cultural amenities to be available to the nearby suburbs.
As for the comments by Stephen Bartos that "There is no Common Ground management" – if true, one wonders about the organization's governance and how they handle government funding.
a longer response could be:
trouble is he is continuing many of the inaccuracies…or doing a Morrison and not quite being accurate himself.
see Argyle Housing web site – click here
the Canberra contacts are common ground and ainslie village
linked to Argyle Housing?
when Common Ground Gungahlin opened the pamphlets that were available were from Argyle Housing – if that relationship has changed – it does not show.
Common Ground Canberra is a registered business name – added mystery is that the current ASIC registered business location is 'Vic 3000'
how the two companies are linked is not clear as Common Ground does not provide the required company information on their web site.
A Common Ground story did indeed start in New York – the Canberra model is not the same. Uses the name but definitely not the same model.  click here
as for the Section 72 not being a green space – it is about what the community would like it used for rather than what it is.
Happy to see the former club removed – but to be accurate – it was not removed but burnt down mysteriously rather than being demolished – the subsequent investigation was 'inconclusive' on how the fire started!
the community has said time and time again for the space to be enhanced along with others on the same site as cultural/community spaces. not apartments. He attended meetings when this was made clear.
the trojan horse story is valid as the future apartment option has been kept alive by planning. and he knows that as he has heard it at meetings.
Have to ask – is he/common ground is being used knowingly as they benefit?
the land in question is part of the land swap – he – as a board member of Common Ground – benefits.
Common Ground Gungahlin 'community spaces' are a misuse of the term. The community does not own them and people in Gungahlin do not use them (lucky to know of them)
It is not the loss of community spaces on section 72 that will happen with common ground being built – it is the potential loss of what could be there.
He knows that as this has been discussed at meetings he attended.
Can he not read as this what the article says and what has been written too many times?
for anyone professing to know about governance to make the statement 'There is no "Common Ground management"' – is a mystery given they are registered as a company under ASIC. There are paid employees and volunteers – that makes up the management. He is chair – of the management board.
His response is a worry!!! and so misleading.
he lists himself as being a consultant on governance.