Review: Lyle Lovett Greatest Hits 2017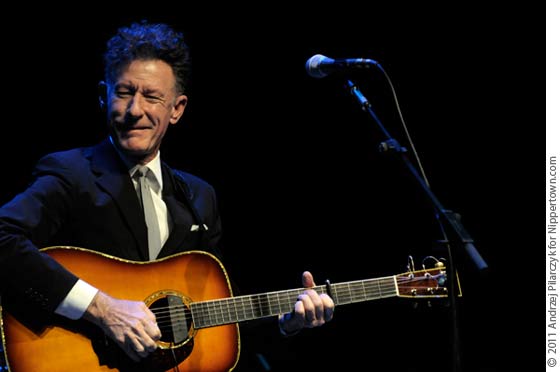 It has been a while since we have seen a 'greatest hits' by Lyle Lovett – and this collection is one to have.
If you are not a collector of Lyle Lovett albums – and maybe have dipped in and out of his songs – then here's a collection that will keep you moving for hours.
This is Lyle Lovett at his best Lyle Lovett. Being part Country – part Americana.
While there of course many great songs missing from this collection – the 15 tracks make for a very solid overview of classic Lyle Lovett.
Here's the tracklist:
01 – Farther Down The Line
02 – Cowboy Man
03 – God Will
04 – Why I Don't Know
05 – Give Back My Heart
06 – She's No Lady
07 – I Loved You Yesterday
08 – If I Had A Boat
09 – I Married Her Just Because She Looks Like You
10 – Stand By Your Man
11 – Nobody Knows Me
12 – If I Were The Man You Wanted
13 – Don't Touch My Hat
14 – Private Conversation
15 – Closing Time
My Rating – 5/5 – rated as a collections album; i
f you have loads of early albums you probably have most of the tracks – but this collection makes for one great listen – and dance. Try with headphones and get the wonderful arrangements.
and now for some videos:
and for some real country…
and an appearance on NPR's Tiny Desk