Opinion: Northbourne Avenue re-development
I quote from the Canberra Times 10 December 2013: "Strong commercial demand is expected for ACT government-owned properties along Northbourne Avenue that will be sold for redevelopment."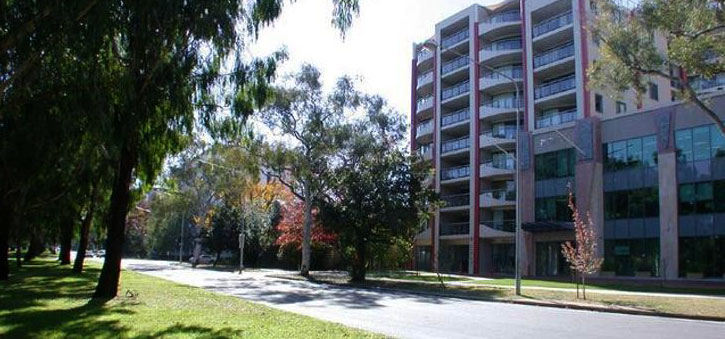 Here's a once in lifetime opportunity for the ACT Government to think beyond the sales of their assets. Any proposals for Northbourne Avenue requires much more than the usual  'planning and development' model. Development along this corridor must be about doing something aesthetically interesting while addressing climate change adaptation within urban redevelopments.
The idea of selling of the numerous government-owned buildings along Northbourne presents a big opportunity for Canberra to have a highway entrance that is a fully integrated design solution.
Besides the need to revamp Northbourne Avenue to carry better public transport (maybe light rail, maybe not), as well as cyclists, pedestrians and cars, this avenue should become a major part of Canberra green infrastructure.
New buildings need to be considered to be both aesthetically interesting (no more boring west-facing glassed wall boxes) as well as being contributors to the green infrastructure and the climate change adaptation solutions for Canberra's future.
This means buildings that use far less energy than the so-called 'green star' pseudo-sustainable things that receive all the industry and professional awards.
The sales of assets should go ahead. This will mean a rethink of the affordable housing now along the avenue but ensuring that in the overall scheme of things, that the housing mix is at least maintained.
The next step is the crucial one. To bring about a comprehensive integrated design solution for the whole avenue.
The vision should be that tourists arrive to be greeted by engaging landscapes containing great architecture along this avenue.
This is the front door so let's make this something to be proud of internationally. It is a nation's capital after all.
The challenge for our bureaucrats is to keep out all the usual suspects with their imported superficial projects ideas.
A special set of development regulations is required. Think local. Think 21st Century. Think about having something beautiful that delivers.
Let's make it happen and celebrate good design.
—————————————–
here's a previous post on Northbourne Avenue.