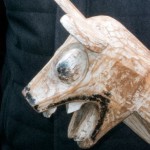 Australia is being Turnbulled over and over again. When will the country get rid of this pretend government – that is really a committee of the IPA?
The whole truckies pay debate has been yet another example of the Institute of Public Affairs (IPA) running the agenda.
Here's a few articles on the background to the whole sad affair.
First from Independent Australia – click here.
From The Huffington Post – click here.
and here's a fact check on all those lie and spin – click here.
and then there is this about how nasty they are – click here.
————————————————
for more on Australia being Turnbulled – click here.