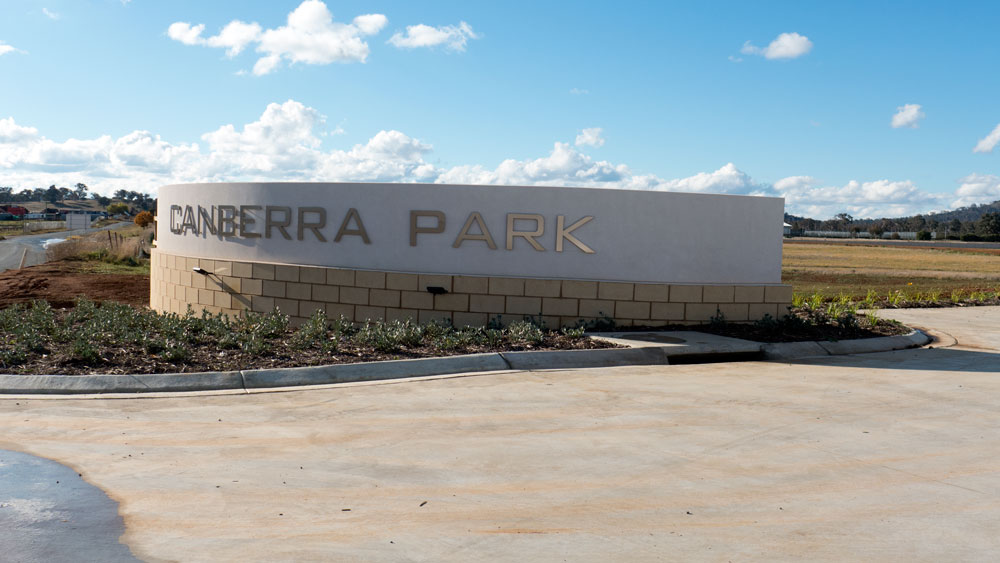 Popping up on the northern edge of Canberra is a new set of buildings – known by its gateway title as Canberra Park.
When it was under construction – the title on the banner was Canberra Park Resort Obviously that has changed maybe because it does not look much like a resort.
These photographs were taken recently – on a quiet weekend. No-one was in sight. Not a person to be seen.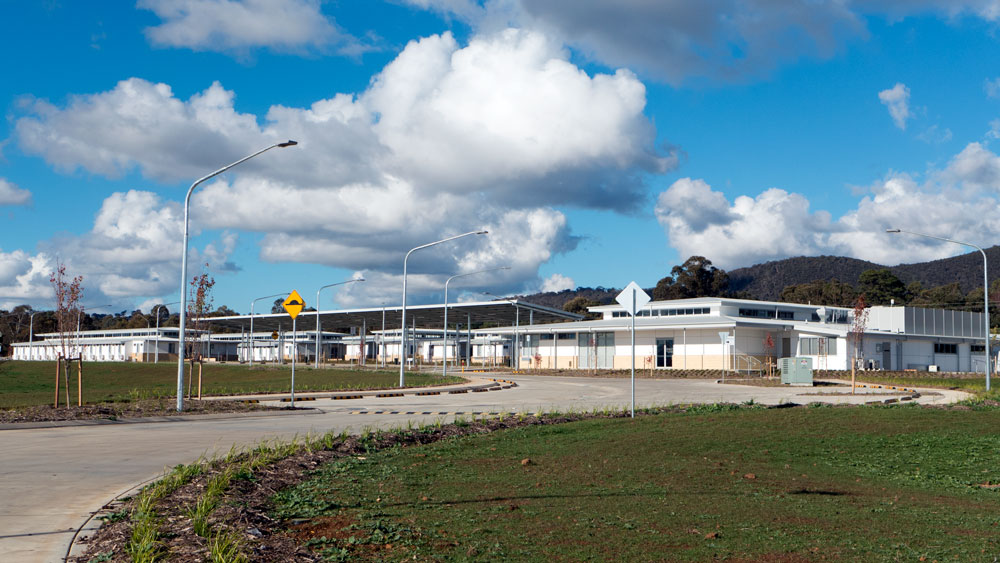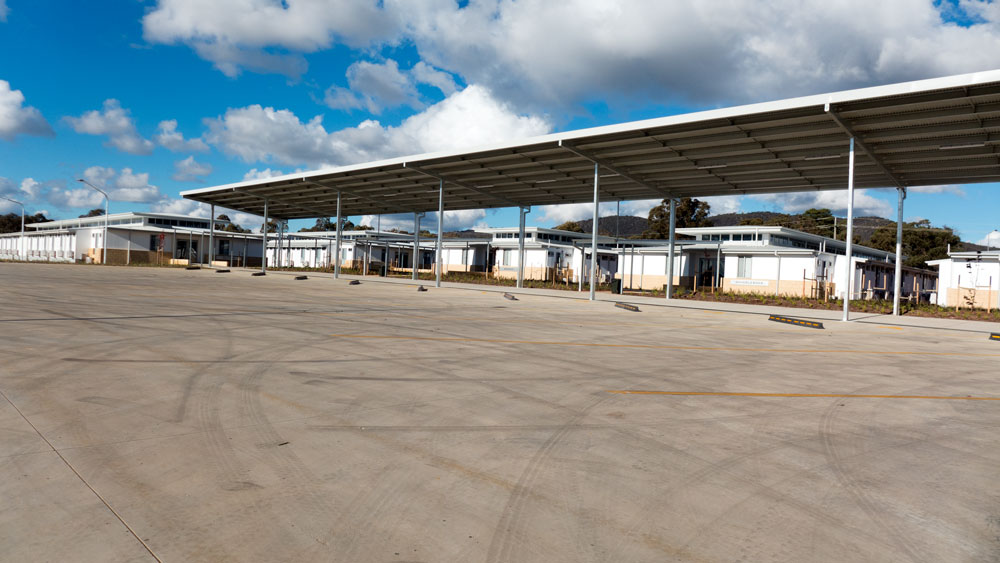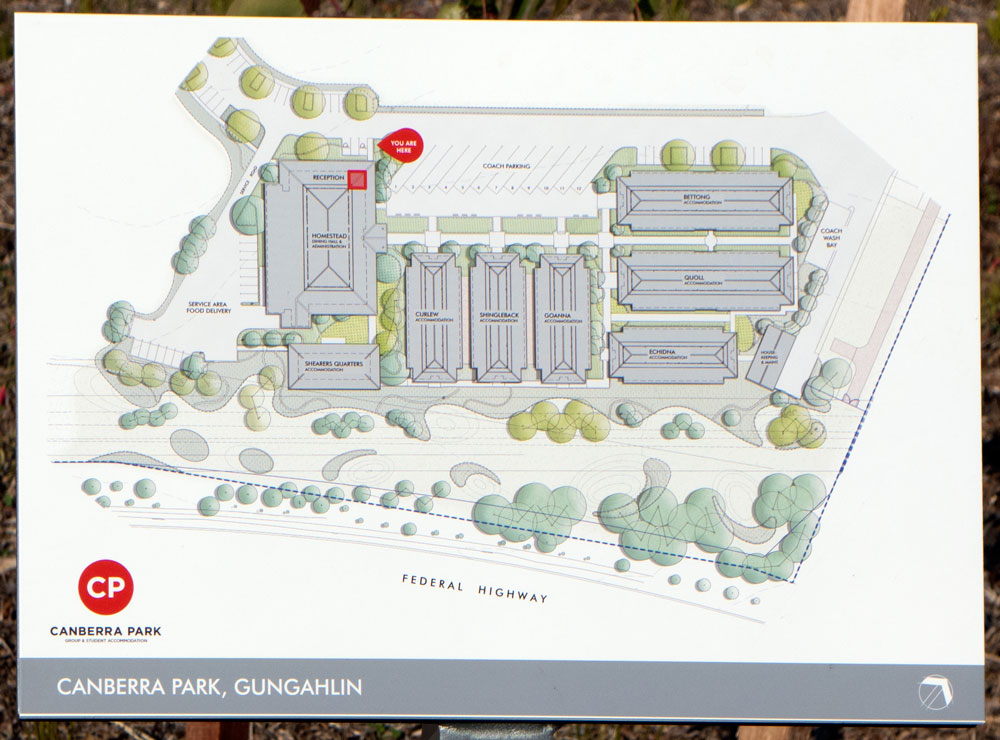 Here's link to their own website.
The site looks very bare – and if you were to put a fence around the lot – it would easily be taken as being a jail or something similar.
I am sure it is an affordable place for groups to stay and I am sure it is comfortable. But it does look sparse – especially given the bare landscapes that surround it.
Hopefully they will make the surrounds more attractive- and hopefully it will be used well for groups – as cheap accommodation is very desirable when large groups come to Canberra.