Politics in Australia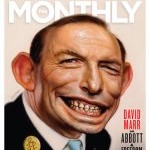 We are fortunate in Australia to have some independent voices writing both in hard copy and online. For instance we have the Saturday Paper and The Monthly and online resources such as The Conversation and a host of others.
Unfortunately most of this reading at the moment can be a little depressing as so much of the news is being taken up reporting on the destructive nature of the Federal Government.
I was doing some TV technology juggling the other day when I stumbled on the live broadcast of Parliament. It was the day that the government had done a dirty deal to slip through changes that meant that superannuation contributions in Australia had been frozen at current levels for many years to come, despite a clear promise not to do such things. The government was so proud of their achievements and was putting a spin on it that was simply disgusting and totally disingenuous.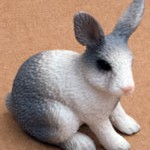 I could not stop myself from thinking that people actually voted for this lot of cowboys.  This government is the puppet of outside business and corporation forces and have absolutely no respect for the citizens of Australia. The big end of town has their puppets in place and they are delivering on anything and everything as demanded.
Here's a few current online articles, and if you were to dare to read them you will see what I mean. It is possible the headings alone provide enough of a reality check.
————————————–
The Attorney General and his linking of human rights and catholic religion – click here
The Prime Minister's ever-changing attitude to freedom – click here
The sneaking in of proposals to remove working conditions – click here
as above – Fair Work Amendment Bill is a recipe for exploitation – click here
The Monster Immigration Minister continues to harm to so many people – click here
How the successful home insulation program was portrayed by the ABC and other right-wing media, how so may people lied and continue to do so about this, and a put up Royal Commission may yet unearth the truth – click here.
It is no coincidence that this mob of loonies came to Australia to hold a conference and was endorsed by several senior ministers from this government – click here
Ian Lowe writes that Abbott's environment agenda is even harsher – click here
Abbott hates science because it is evidence based – click here
Australia's world leading superannuation scheme chopped up – click here
Evidence free education policy by the education minister – click here
That the NBN could be even better than it was supposed to be – click here.
There are heaps more in the press right now – but that 's enough. Must be time to read a good book.
————————————–
Could things have been different? click here
————————————–
Paul Costigan 4 September 2014