Review: Music
William Elliott Whitmore:
Field Songs
(2011) &
Animals in The Dark
(2009)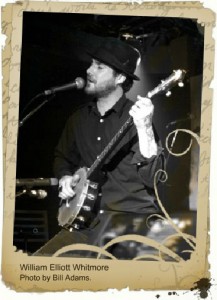 Reviewers love to be able to link a singer's style to others. In reviewing William Elliott Whitmore they surely do struggle.
While his sound is definitely within the broad Americana set, his folk-blues voice makes him sound much older than he is, which is in his mid thirties. At times he sounds something like an old style preacher with a husky tone. Most of his songs centre around the American landscape, farming, life and death and all things in between.
William Elliott Whitmore lives on and works the farm he was brought up on, on the banks of the Mississippi in the lower eastern part of Iowa. The farm is very much part of his life and informs many of his songs.
I have looked in to some of his earlier albums, but alas, have settled to loving these two and not so much the former ones.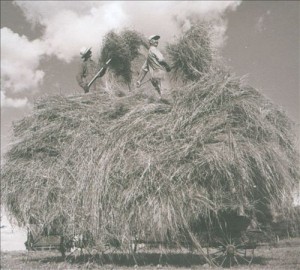 On Field Songs (2011), William is metaphorically sitting on his front porch singing songs of change. He is urging us to get engaged and to bring about something better than contemporary politicians are delivering.
He is directly referring to the George Bush administration but uses a full gamut of metaphors to illustrate his messages. This is William Elliott Whitmore, the farmer, singing about social issues that can and should be confronted in order to make this a better place for all. It is about equity and activism to be undertaken in small and larger ways.  With his banjo and limited back up, he pounds out his message. The music is his own and it is fun powerful stuff.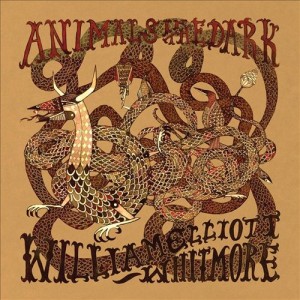 If Field Songs isn't personal enough, on Animals In The Dark (2009) William Elliott Whitmore  had let fly at malicious politicians and others not so nice as well as offering opinions about his country.
He's a storyteller as well as a folk-blues preacher whose seemingly weathered voice is used to move you to consider the fate of the world and the environment.
These albums may sound bleak, but be assured his music is infectious. Apparently he is great live and continues to tour often. I am looking forward to more albums. Soon I hope bt have no news on any just now.
——————————————-
Here's a few of live tracks – the album versions are better.
Don't Need it from Field Songs
Who Stole The Soul from Animals in the Dark
Old Devils from Animals in the Dark
Not Feeling Any Pain from Field Music
—————————————
 Both Recommended: Rating 9/10
————————————-
Paul Costigan 17 April 2014