Review: TV, Visual Arts
Hannah Gadsby's Oz, on ABC
Three part series, ending Tuesday 25th March – also on iView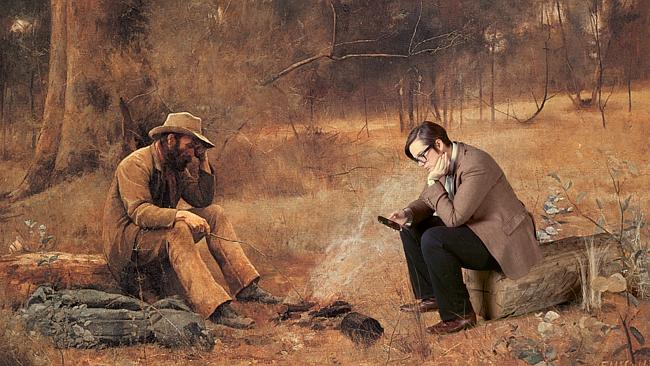 Without any warning, and more out of curiousity, I stumbled onto this program and was totally surprised how good it is. I have always enjoyed the dry humour of Hanna Gadsby and was therefore intrigued about her doing an Australian art history program.
Even if you know your art history, I urge you to have  a look at this three-part series before it disappears. Hanna is an art historian who is far better known for her comedy.
In these programs there are quiet laughs a plenty as she takes us through her view of how Australian art has been interpreted. She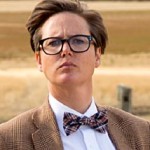 does a wonderful job of dealing with the clichés ever-present in the established interpretations of our visual arts. She makes visits to studios of contemporary visual artists to discuss points and to connect their contemporary practice with some of the traditional themes in Australian art.
You will really enjoy the cut ins whereby Hanna occasionally enters the painting such as in the image above. It is all so well done, humorous and along the way makes a few jabs at issues that need to be questioned.
This series is totally recommended for those who think they know their visual arts and for those who are curious and enjoy learning more.  The producers and Hanna are to be congratulated.
Here is a link to the ABC program.
———————————
Recommendation: Rating 10/10
———————————-
Paul Costigan, 19 March 2014