Updating on the outing of the evil ones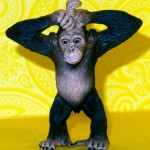 We had previously reported on the great work being done by David Marr on providing some of the real stories behind the outing of the evil ones involved in the criminal activities of child abuse in Australia.
Here's the link to the former post on this blog – click here.
The activities of the Royal Commission are being reported on in a variety of ways depending on the media and their editorial attitude to truth or to allowing for the continuing muddled defence of the those who committed the crimes.  The Guardian seems to the most reliable. Here's their latest – click here.
However David Marr's reports are worth reading as he reports his views on the personality of the 'star' of the show – Big George – click here.
There was a wonderful piece on TV last night that showed how Pell wasted time by shuffling papers and making all sorts of distractions to not quite answer question, and even went on to use the excuse that he is getting old and thinking quickly and clearly gets harder.
This man has just been appointed to look after the Vatican's finances!
and always remember that Pell is very close to the present Prime Minister, Mr Rabbott.
——————————————–
Paul Costigan, 25 March 2014